Learn all about the soft and mild cheese – cream cheese! And, get inspired with our best cream cheese recipes – both sweet and savory!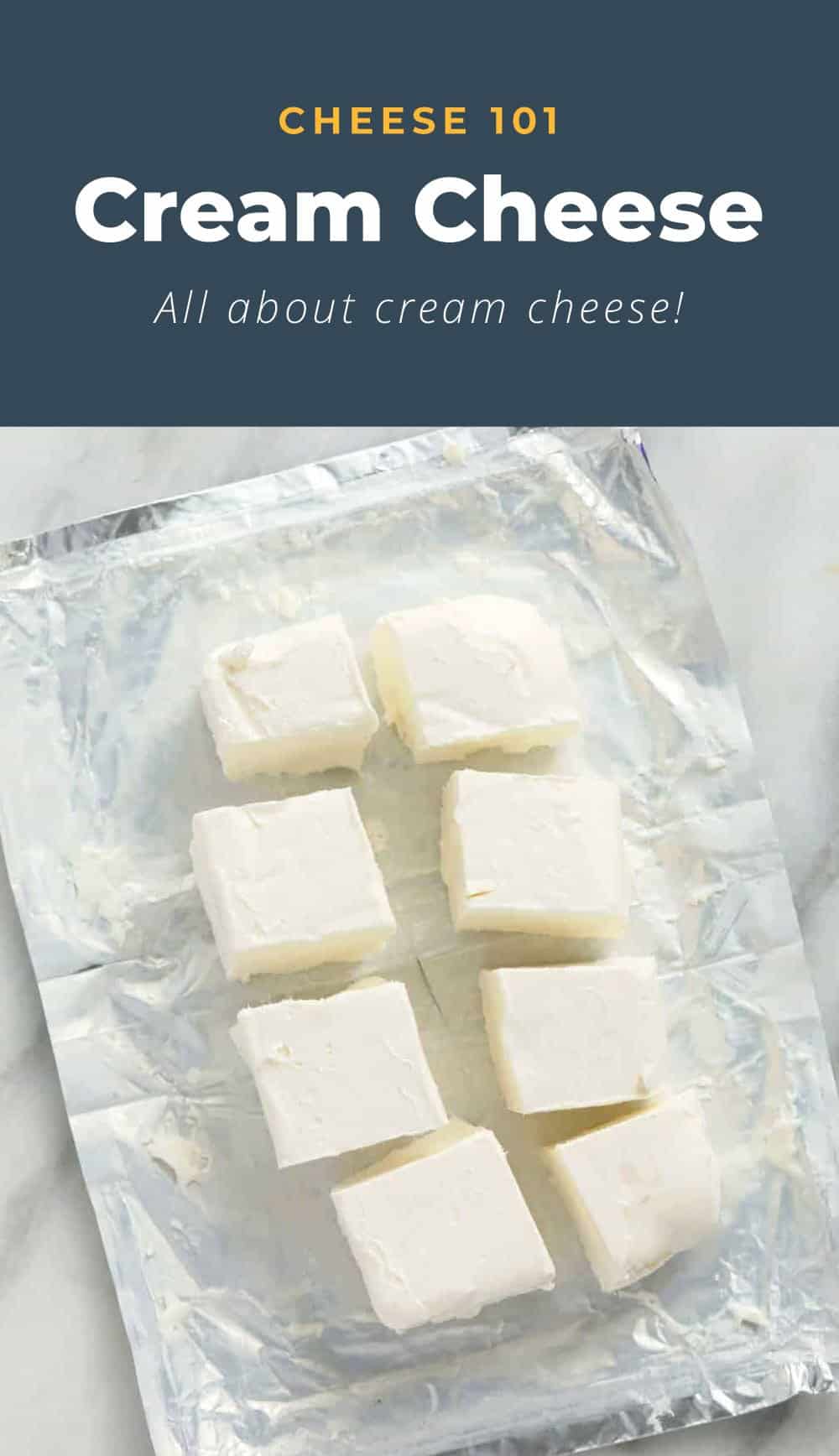 What is cream cheese?
Cream cheese is a soft cheese made from milk and cream. It's mild in flavor and commonly used in baking and cooking.
We love slathering cream cheese on top of a bagel to eat it in its most purest form, but we also love making cream cheese pasta sauce and tossing it with our favorite noodle.
We love that cream cheese is mild in flavor because it can be served savory or sweet like in our yummy chocolate cream cheese frosting or in pumpkin cheesecake.
Cream cheese nutrition
Per 1 oz. cream cheese:
97 calories
10g fat
2g protein
1g carb
0g fiber
1g sugar
How to Soften Cream Cheese
Wondering how to soften cream cheese? The easiest way to do it is by letting it soften naturally on your countertop for around 30 minutes to one hour.
Check out hor tutorial below for 4 ways on how to soften cream cheese!
How to soften cream cheese
Looking for a quick method to soften cream cheese? Check out our post – How to Soften Cream Cheese – 4 Ways! Here you'll learn 4 unique (and quick!) methods to soften cream cheese to the perfect amount for baking and cooking.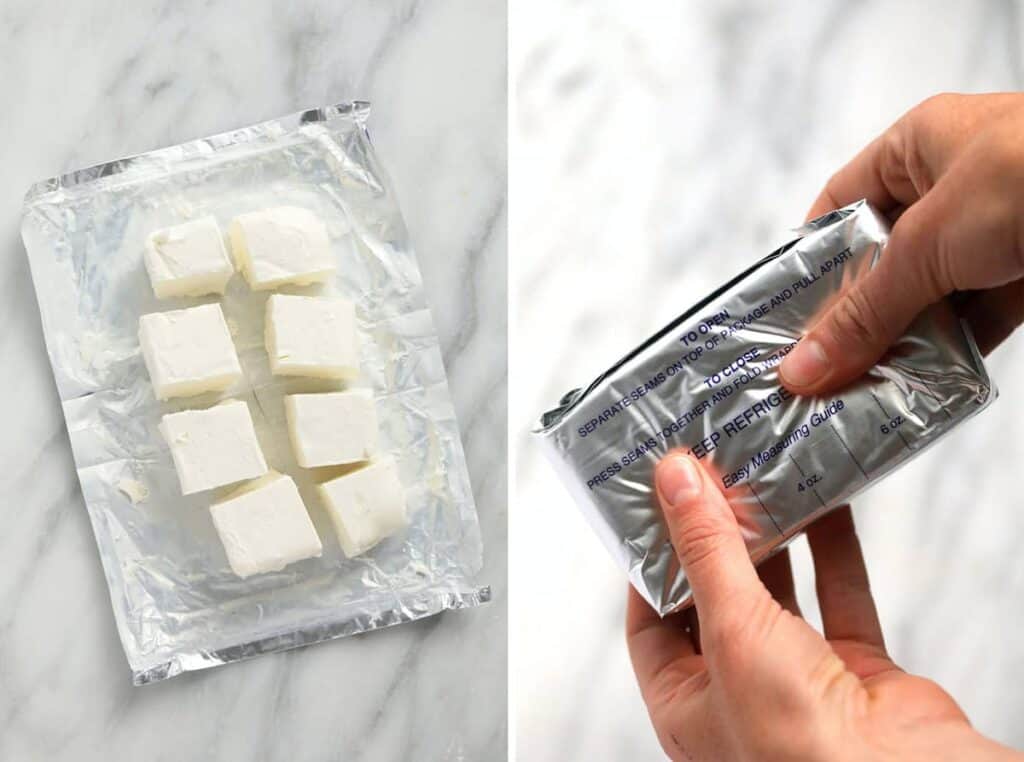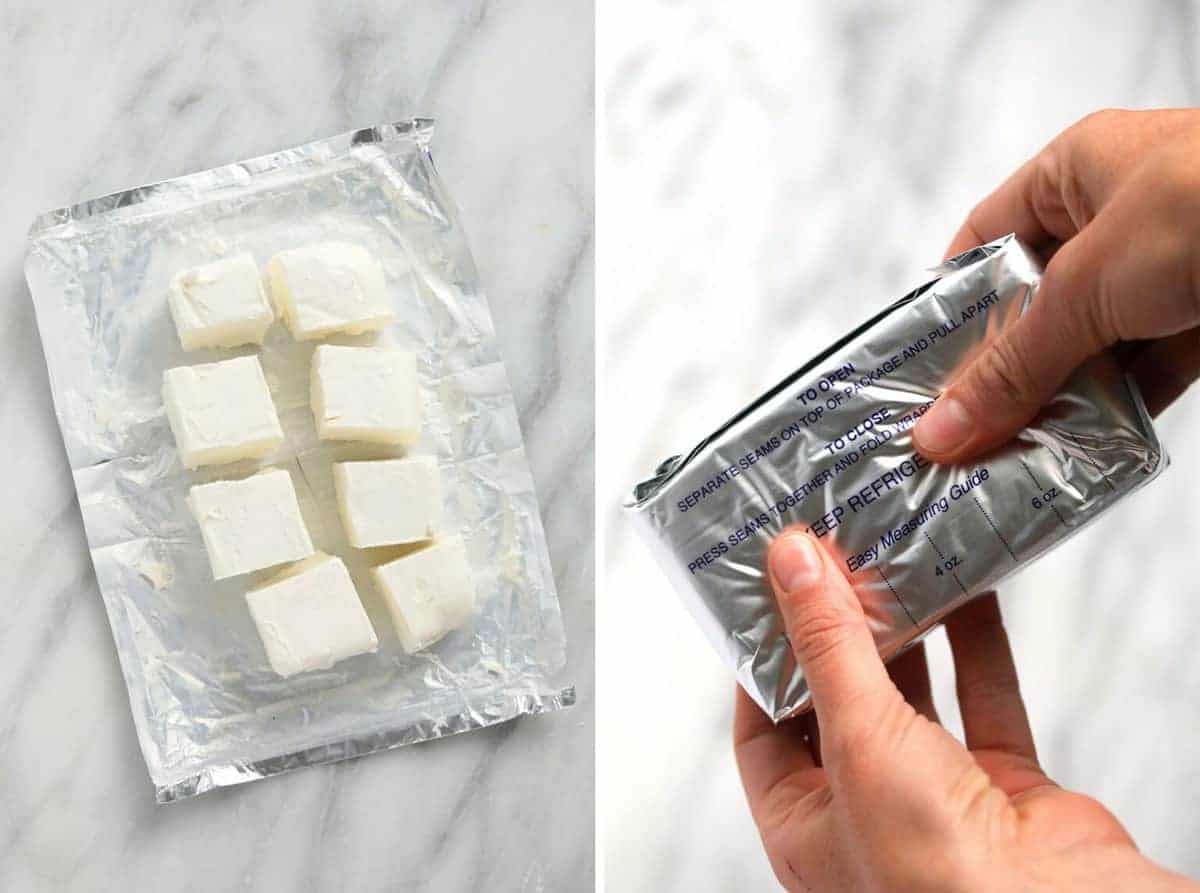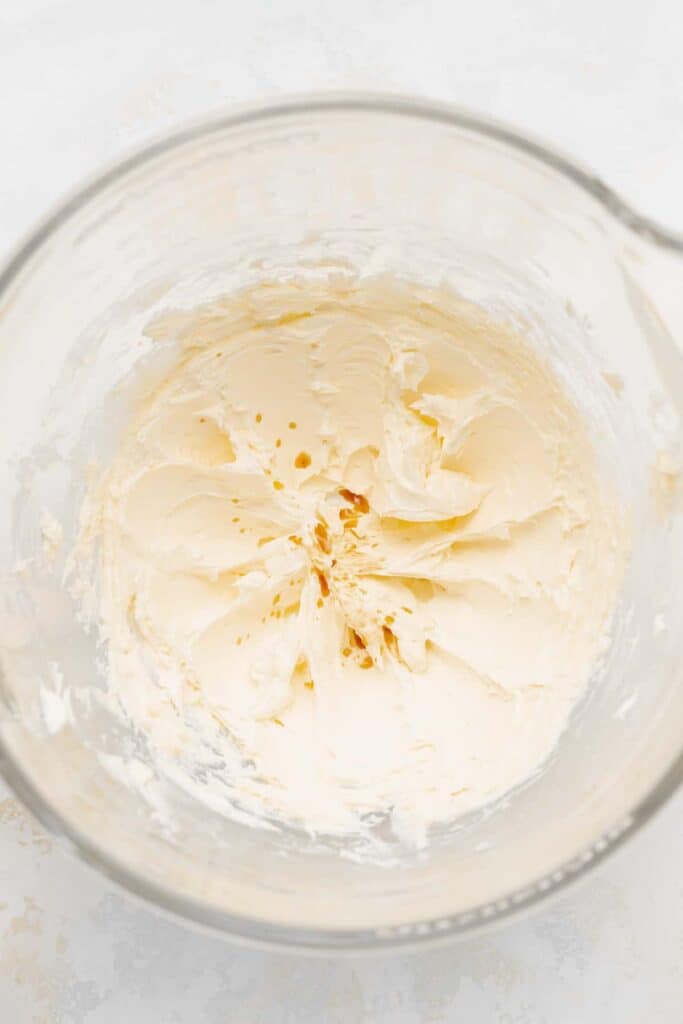 Can you freeze cream cheese?
Yes you can freeze cream cheese!
Place the cream cheese in its original packaging into the freezer.
Freeze for up to 3 months.
To thaw: let cream cheese thaw in the fridge overnight.
Cream Cheese Recipes
Below you will find our top 5 most popular cream cheese recipes on The Cheese Knees!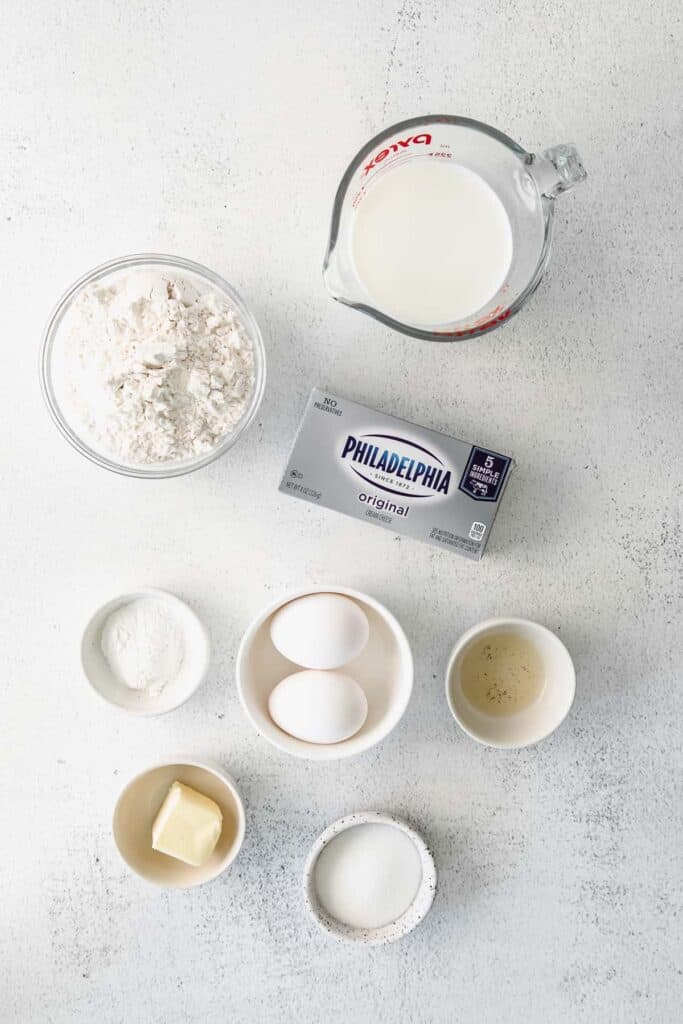 Cream Cheese FAQ
Is cream cheese healthy?
Cream cheese is lower in carbs but higher in fat. So depending on what kind of diet you follow, cream cheese can be a great addition to your diet, especially if you're keto.
Can dogs eat cream cheese?
If you are going to feed your dog cream cheese, make sure it is a smaller amount and that it is plain with no add-ins.
Is cream cheese gluten free?
Most cream cheese brands are gluten free.
How long does cream cheese last?
If cream cheese is sealed in its original container, it can last up to 1 month past the "best when purchased by date." If it is opened and wrapped properly, it will last 1-2 weeks in the fridge.
Is cream cheese keto?
Cream cheese is keto because it's low carb and high protein.
How many carbs in cream cheese?
Per 1 oz. of cream cheese, there is 1g of carbohydrates.