Learn all about the creamy and curd-style cheese — cottage cheese. And, get inspired with our best cottage cheese recipes – both sweet and savory!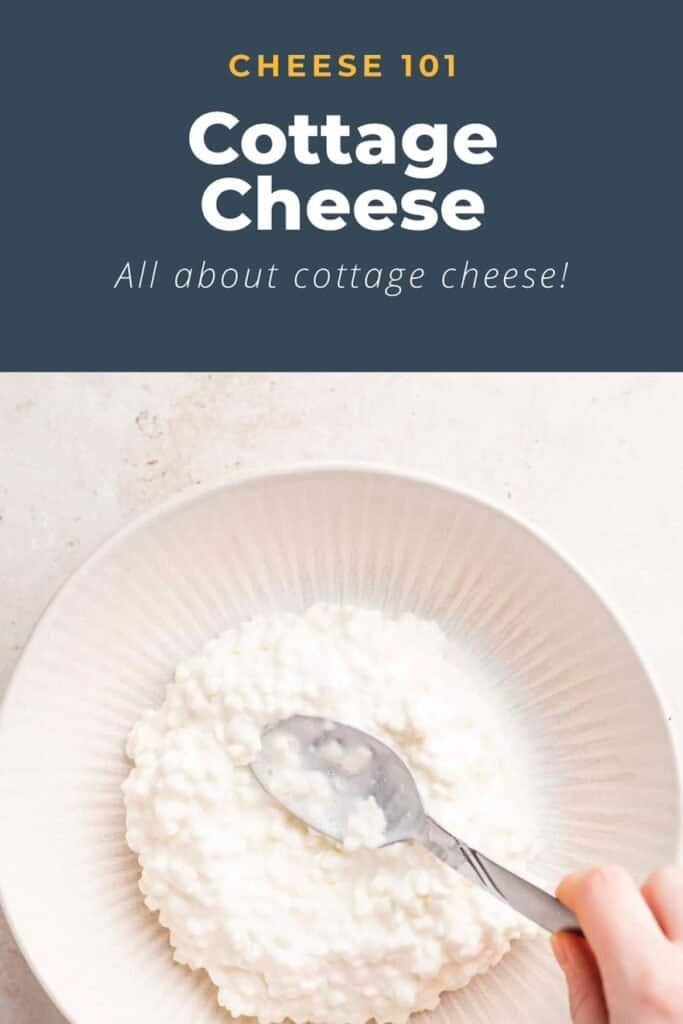 Let's Talk Cottage Cheese
Cottage cheese is used in many cheesy dishes on this site, but have you ever stopped to think about what cottage cheese is exactly? In this post, we'll share what cottage cheese is, what it tastes like and much, much more.
What is Cottage Cheese?
Cottage cheese is a curd-based cheese that is creamy and lumpy in texture. This is due to the curds and whey that are retained during the cheese making process instead of pressing it to form cheese curd.
What does cottage cheese taste like?
Cottage cheese has a mild and creamy flavor with a slightly salty taste. Higher fat percentage cottage cheese tastes creamier, while lower fat percentage cottage cheese can have a more sour flavor.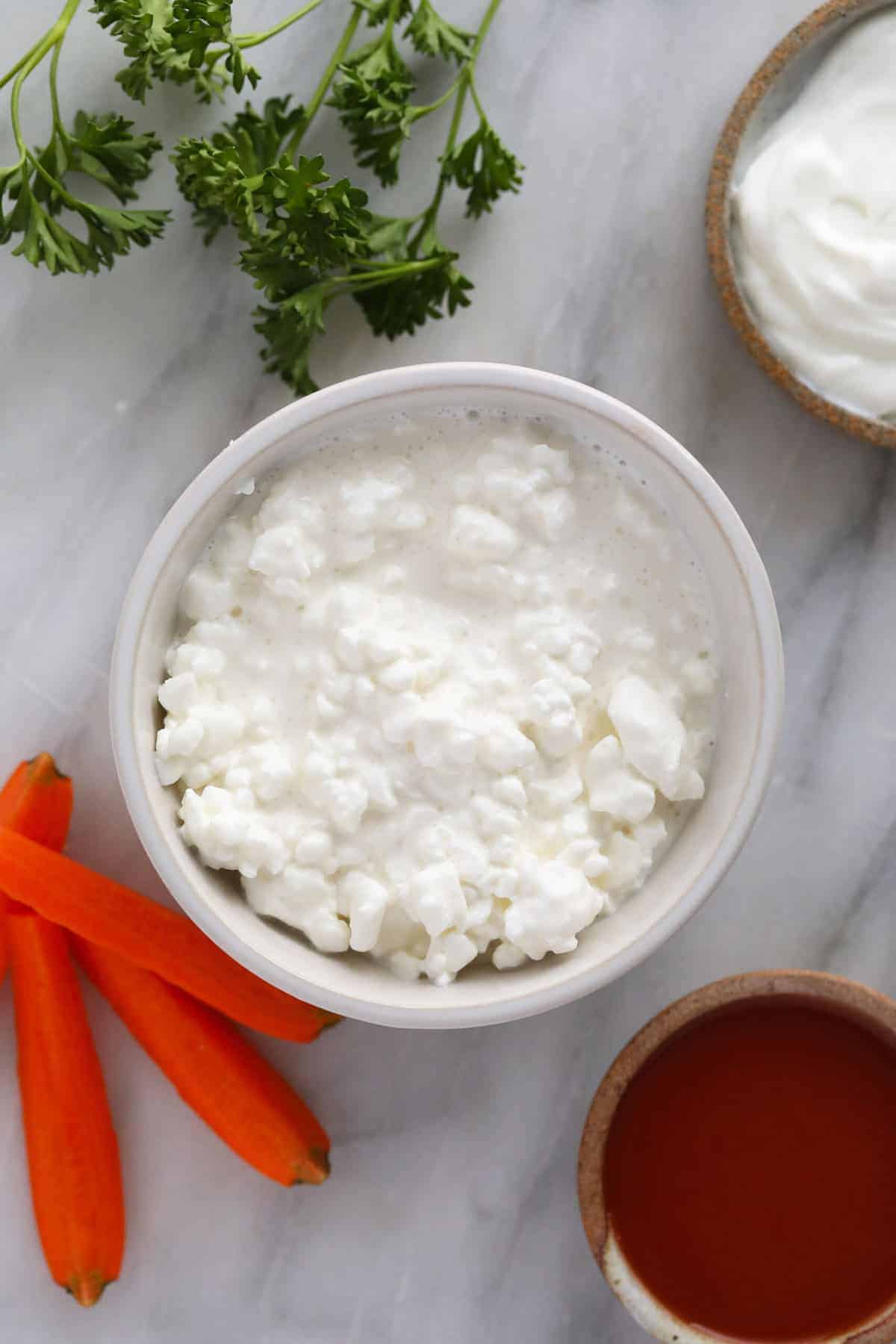 cottage cheese nutrition
Per 1 cup 2% large curd cottage cheese:
206 calories
9g fat
23g protein
1g carb
0g fiber
5g sugar
Cottage Cheese FAQs
What are the benefits of eating cottage cheese?
Cottage cheese is an excellent source of calcium and protein! We also love this incredibly versatile cheese because it can be used in both savory and sweet dishes.
What is healthier yogurt or cottage cheese?
Plain Greek yogurt is lower in calories than the same amount of cottage cheese, and both are an excellent source of protein and calcium.
Can you use cottage cheese in sweet recipes?
Yes! Cottage cheese can be used in a plethora of sweet recipes, including our cottage cheese pancakes.
How long does cottage cheese last?
Cottage cheese will last 7-10 days once opened if stored in an airtight container in the refrigerator. It can last for up to a month when it's unopened and sealed in its original container in the fridge.
Does cottage cheese have probiotics?
It depends on the brand! Some brands of cottage cheese contain probiotics, which are excellent for gut health.
Is cottage cheese keto?
Because cottage cheese is high in protein and fat and low in carbs, it's a great option for those following a keto diet.
make this cottage cheese salad
This cottage cheese salad below is topped with sunflower seeds, fresh veggies and herbs. A delightfully easy and fresh salad perfect for any occasion.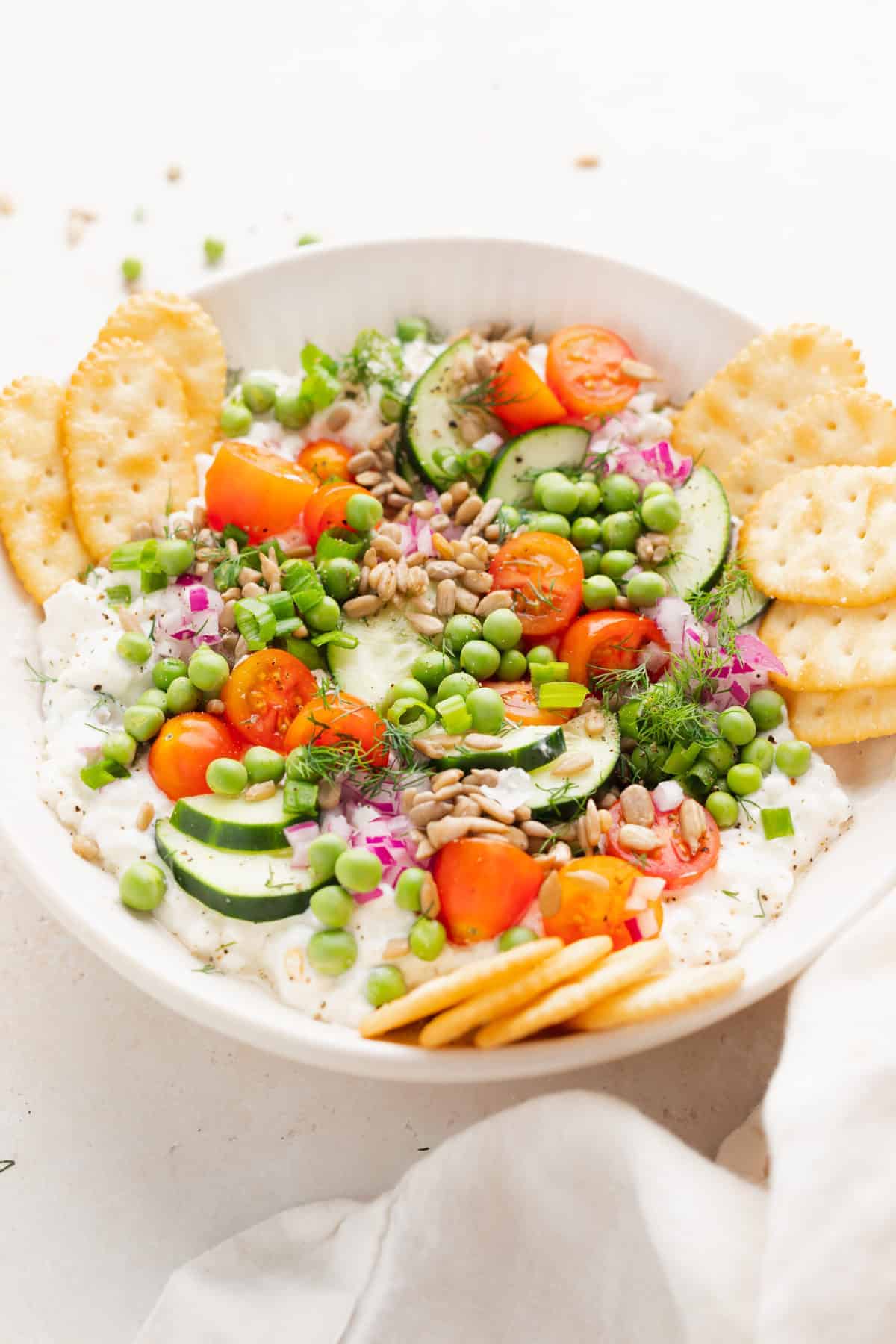 want more cheese 101?
We're sharing cheesy basics for all your favorite varieties of cheese, starting with:
Can you freeze cottage cheese?
Yes, you can freeze cottage cheese!
Place the cottage cheese in its original packaging or in an airtight container into the freezer.
Freeze for up to 3 months.
To thaw: let cottage cheese thaw in the fridge overnight.
make these cottage cheese pancakes
These cottage cheese pancakes below are fluffy, protein packed, and the perfect breakfast for any day of the week.