Looking to learn more about the salty, soft feta cheese? In this post, we'll teach you all about feta cheese and share some delicious feta cheese recipes to go with it!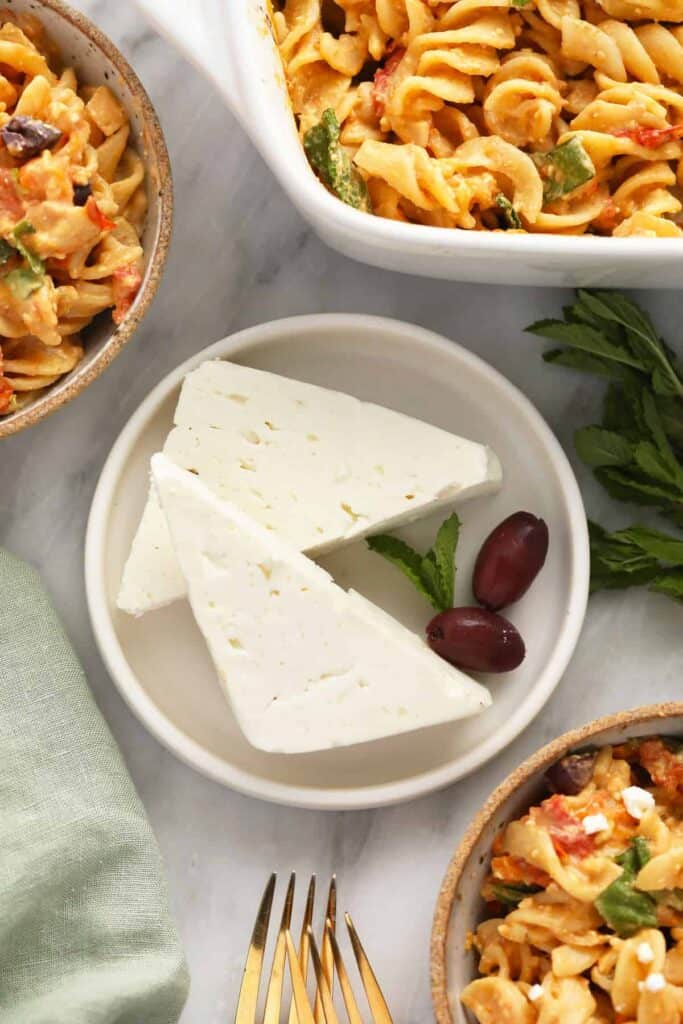 So, what is feta cheese?
Feta cheese is a soft cheese made from sheep and goat's milk. It has a Greek origin and is a brined cheese that is firm to touch and can be crumbled easily.
What is feta cheese made from? Feta cheese is typically made from sheep and/or goat's milk.
What does feta cheese taste like? Feta is a sharp, salty cheese that has a bit of a tang.
How many calories in feta cheese? In 1-oz. feta cheese there is around 75 calories.
Feta Cheese Nutrition
This nutrition information is for a 1-oz serving of feta cheese:
75 calories
6g fat
1g carbohydrate
0g fiber
1g sugar
4g sugar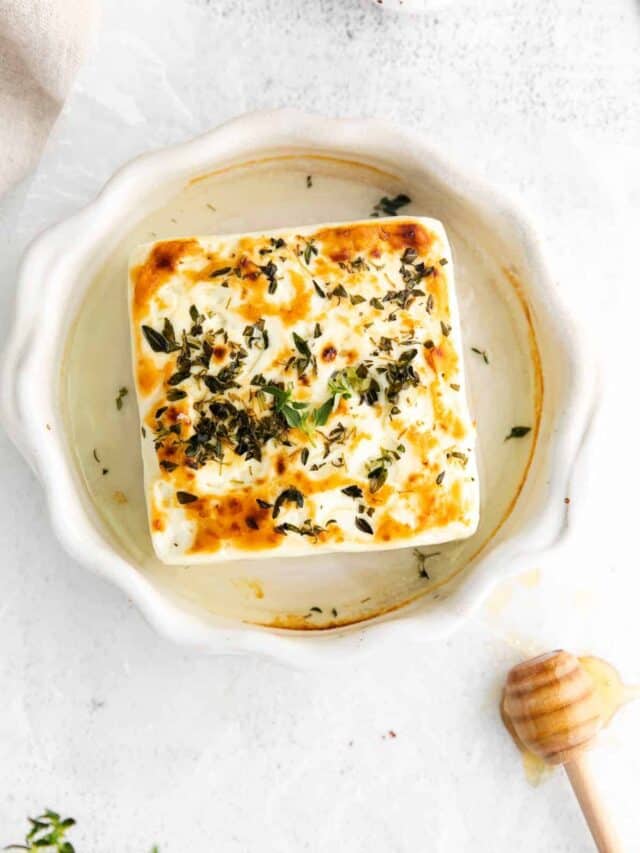 Substitute for Feta Cheese
The best substitute for feta cheese is queso fresco because both the texture and flavors are similar.
Top 5 Feta Cheese Recipes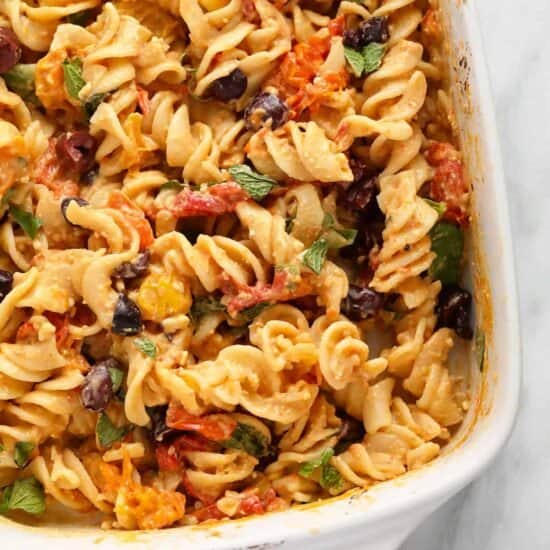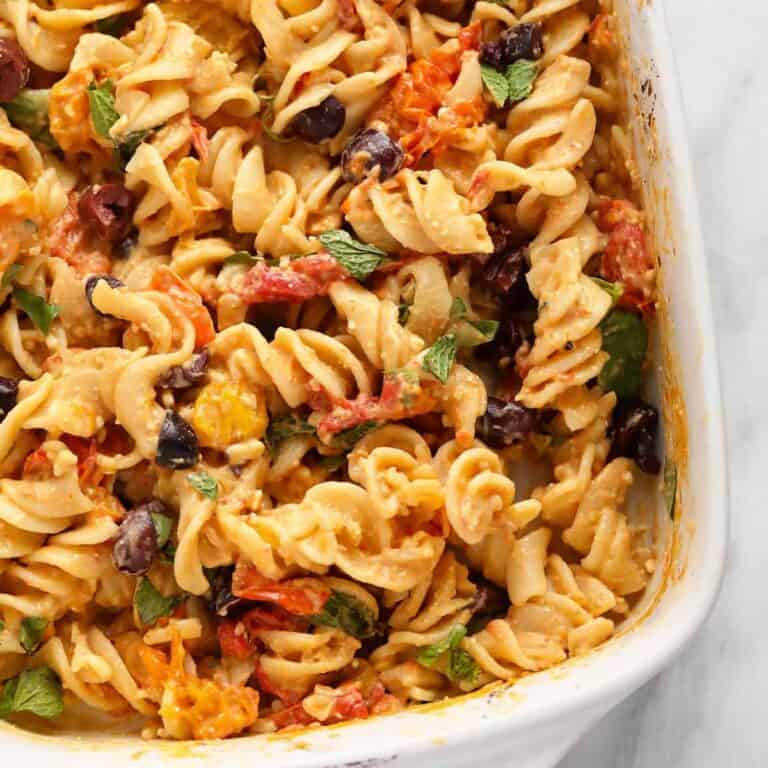 Try it!
Feta Cheese Recipes
Check out all of our best feta cheese recipes from feta appetizers to salads to the famous baked feta pasta!
Get Recipes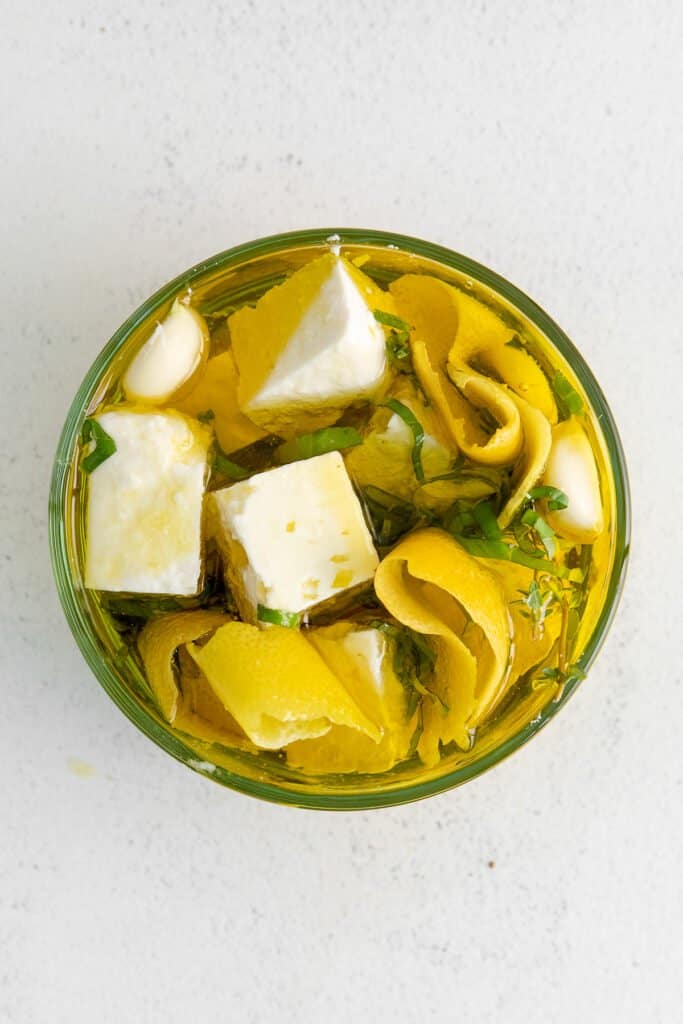 FAQ
Is feta cheese good for you?
Feta cheese is lower in fat and calories and high in protein, so it is a nutritious cheese choice.
Can pregnant women eat feta cheese?
The USDA recommends that pregnant women only eat pasteurized cheeses to prevent Listeriosis. So, make sure your feta cheese is made from pasteurized milk and you're good to go.
Is feta cheese goat cheese?
Feta cheese is not goat cheese. They have very different tastes and textures.
Can you freeze feta cheese?
The best kind of cheddar cheese to freeze is a solid block. Transfer it into an airtight container and freeze for 1-3 months.
Does feta cheese melt?
Yes, feta cheese can melt. You can melt it in the oven at 400ºF for around 25-30 minutes.
Is feta cheese dairy?
Feta cheese is considered a low-lactose cheese because it's made from goat and sheep's milk.
Can dogs eat feta cheese?
It is not recommended that dogs eat feta cheese because of its high levels of saturated fat.
How long does feta cheese last?
Store your unopened feta cheese in the fridge for around 2 months. Once opened, it will last around 2 weeks. You know it has gone bad once it starts to mold or smells funny.