This parmesan risotto is a creamy, velvety dinner made with arborio rice and homemade parmesan broth.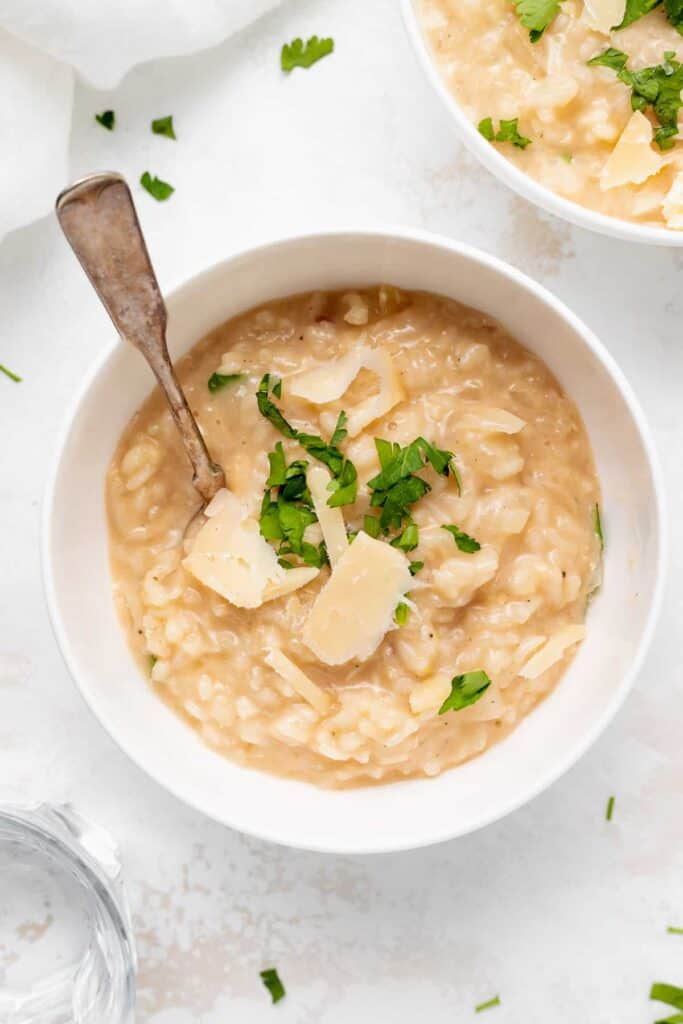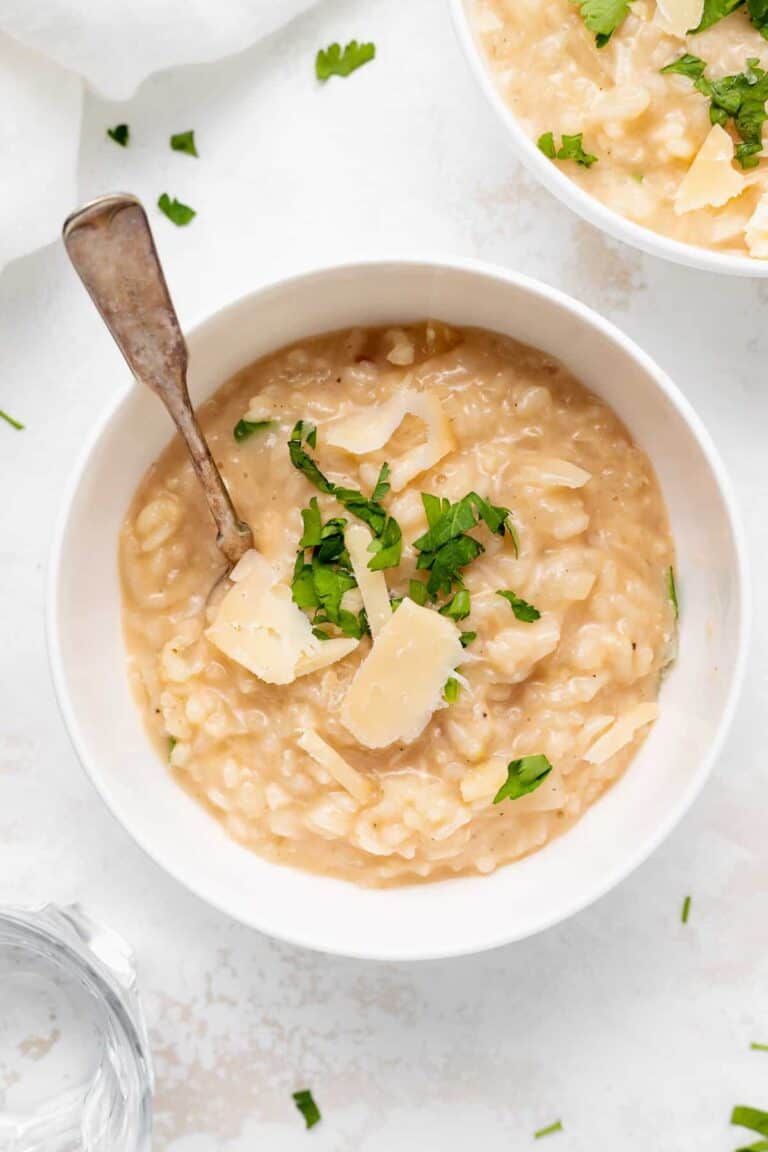 What exactly is risotto?
Risotto is an Italian rice dish typically made with arborio rice. Risotto is slow cooked in liquid such as broth to create a delicious pillowy mound of flavorful rice.
What is parmesan risotto?
Parmesan risotto is arborio rice slow cooked with parmesan and garlic. This parmesan risotto recipe actually uses a homemade parmesan broth to really get that flavor punch.
Simple Ingredients – What You Need
All you need are 9 simple ingredients to get the most delicious risotto you've ever tasted:
parmesan broth – we can't wait for you to try our homemade parmesan broth! It's a homemade broth made with veggie scraps and parmesan rind.
olive oil – oil is used to saute the onion, garlic, and rice.
white onion – feel free to swap for yellow onion instead.
garlic – this parmesan risotto calls for 3 cloves of garlic, but we won't be made if you double it.
arborio rice – this is a starchy rice which is what helps give risotto it's creamy texture. We don't recommend swapping for any other rice.
parmesan cheese – the fresher the better!
salt and pepper – always to taste.
parsley or thyme – fresh herbs are the cherry on top for this risotto recipe.
CAN YOU MAKE PARMESAN RISOTTO WITHOUT PARMESAN BROTH?
Don't have time to make homemade parmesan broth? No worries! You can simply use any kind of broth for this recipe. Vegetable, chicken, or beef broth works too.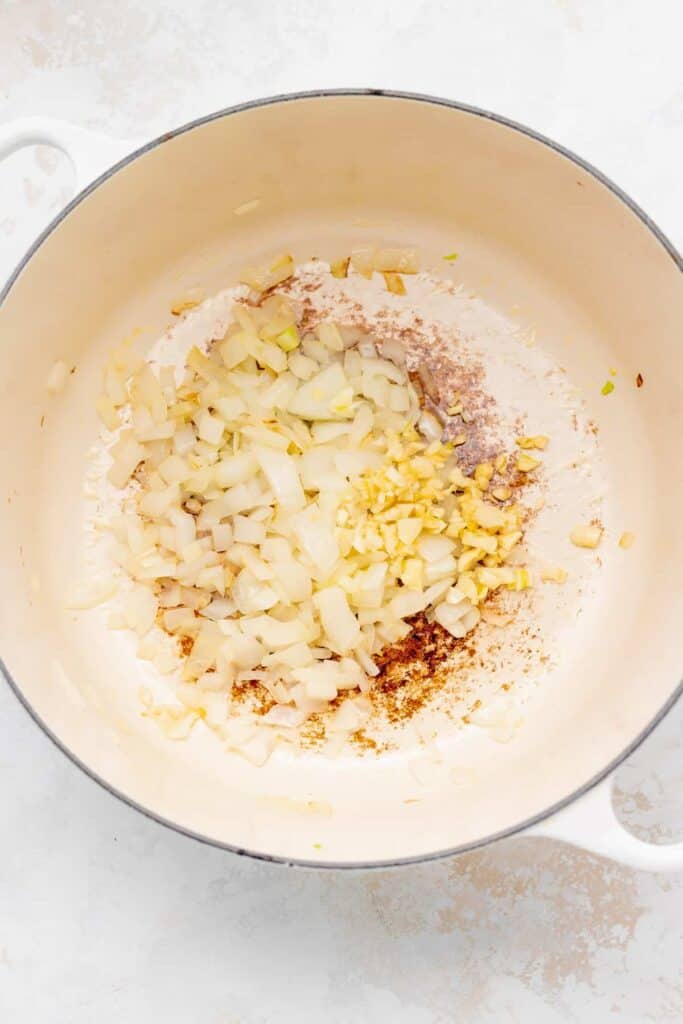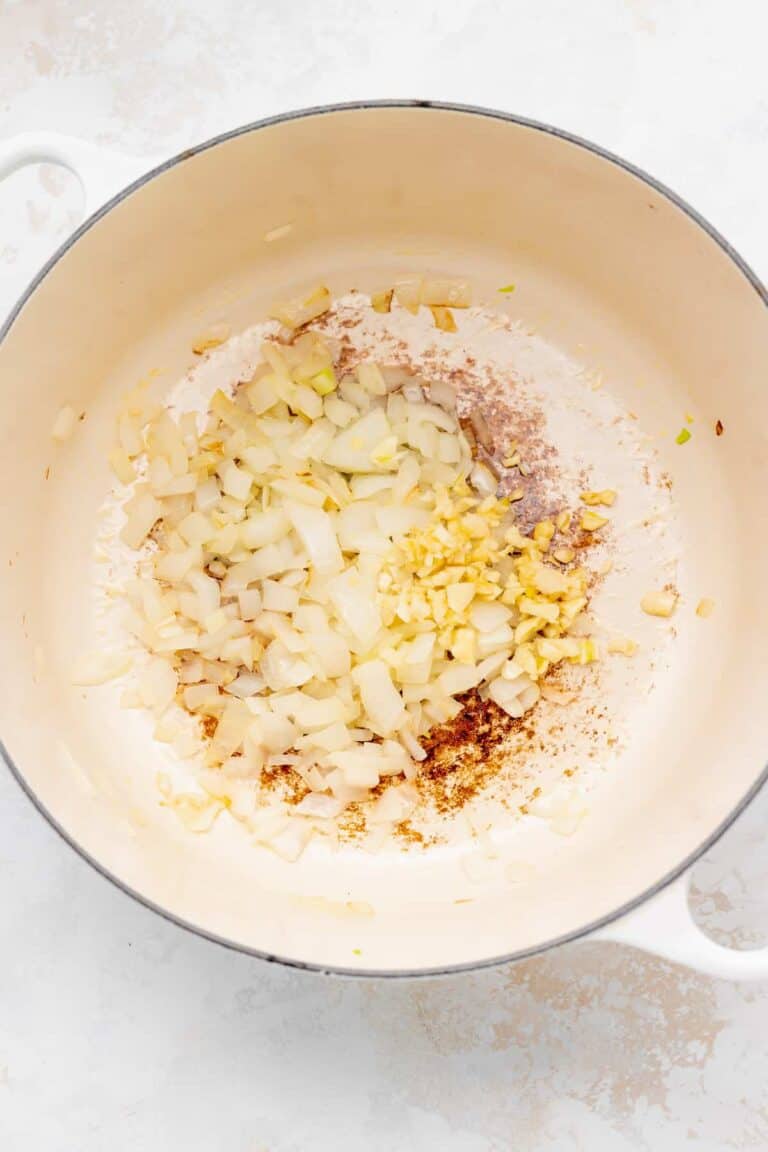 How to Make Parmesan Risotto
Warm Broth: add broth to a pot and heat over low/medium to keep it warm.
Cook Onion + Garlic: sauté onion and garlic in olive oil until translucent.
Add rice: add rice and mix with onion and garlic.
Slow Cook: turn heat to medium and add 1/2 cup of broth at a time until it fully absorbs. Continue adding 1/2 cup of broth at a time until there is 1/2 cup left. This will take around 20-25 minutes. Taste the risotto. It should be close to al dente. If it's still hard, you may need to add 1 cup more.
Add Parm: Add the last 1/2 cup of broth and when it's almost fully absorbed, stir in the parmesan cheese and fresh herbs.
What goes with parmesan risotto?
Parmesan risotto is an excellent vegetarian main course. It's also the perfect side for many main dishes. Here are some ideas to fill your plate: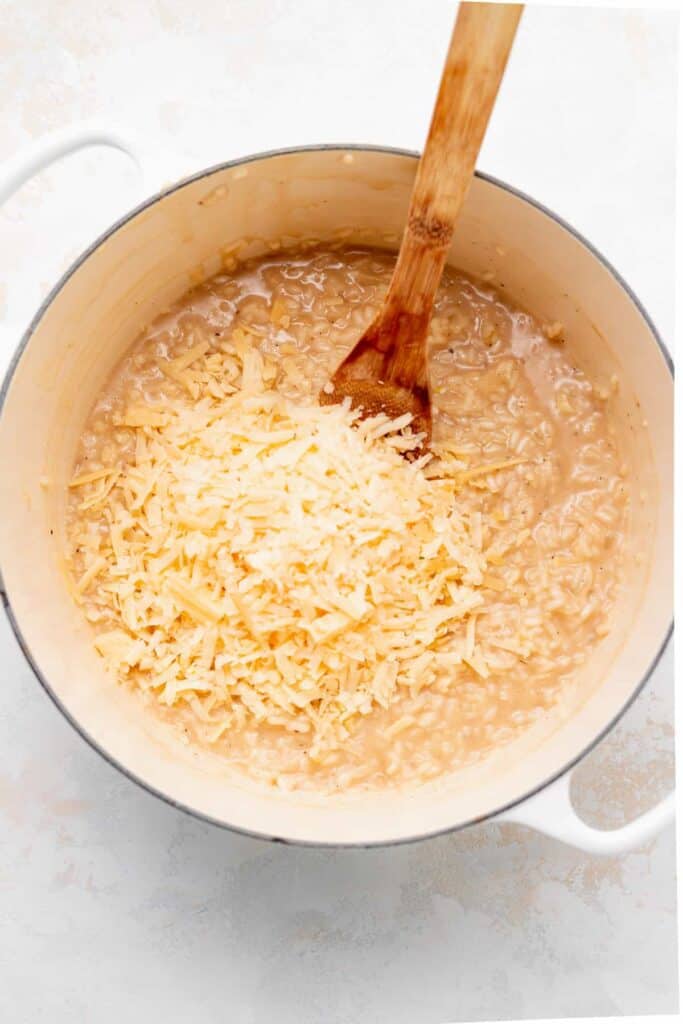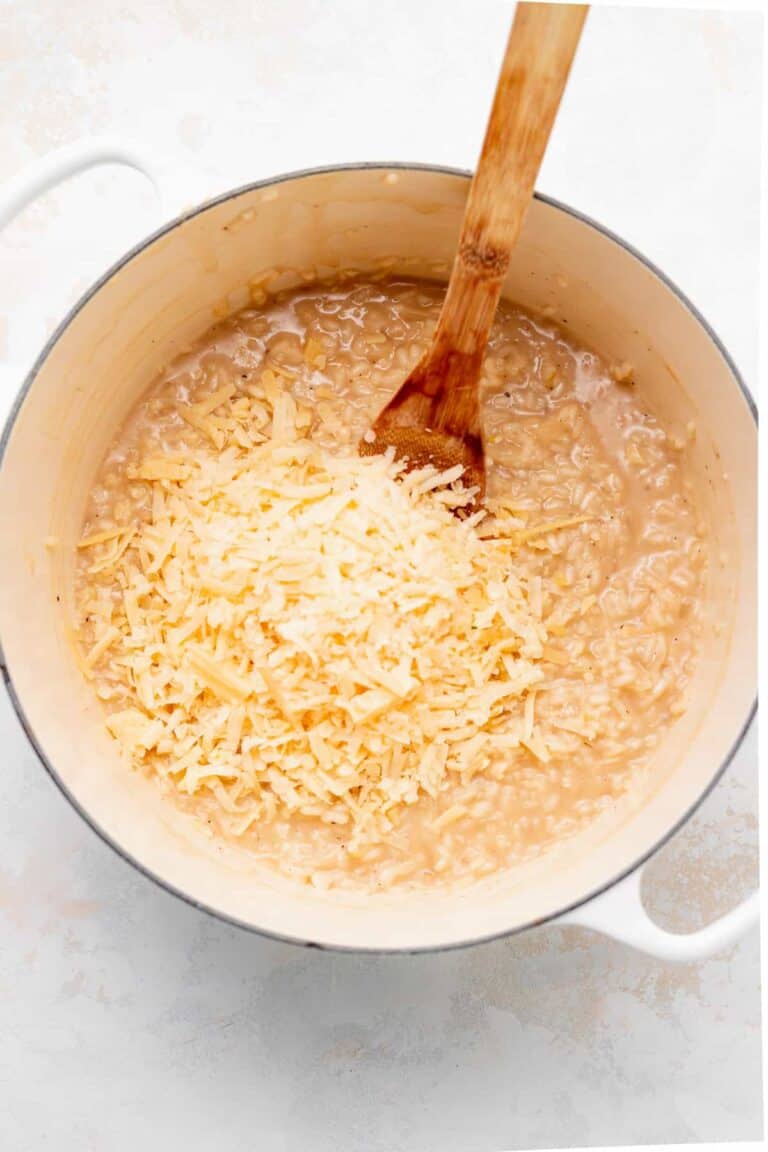 Storage
Let creamy parmesan risotto cool completely. Then, transfer to an airtight container and seal. Store in the fridge for up to 3-5 days.
Can you freeze parmesan risotto?
Unfortunately, we don't recommend freezing risotto.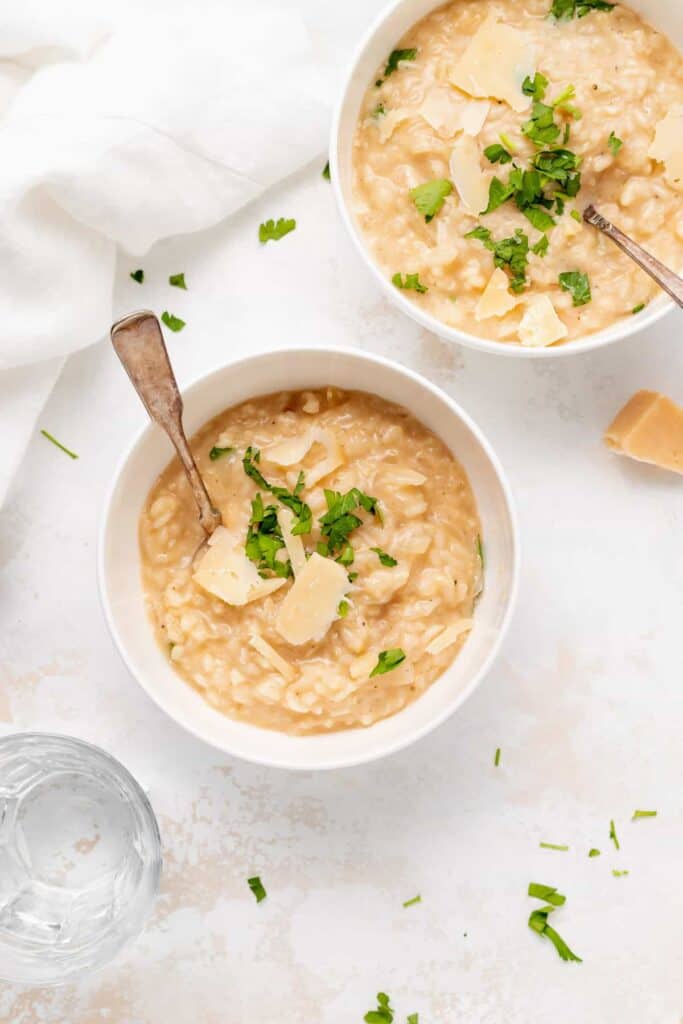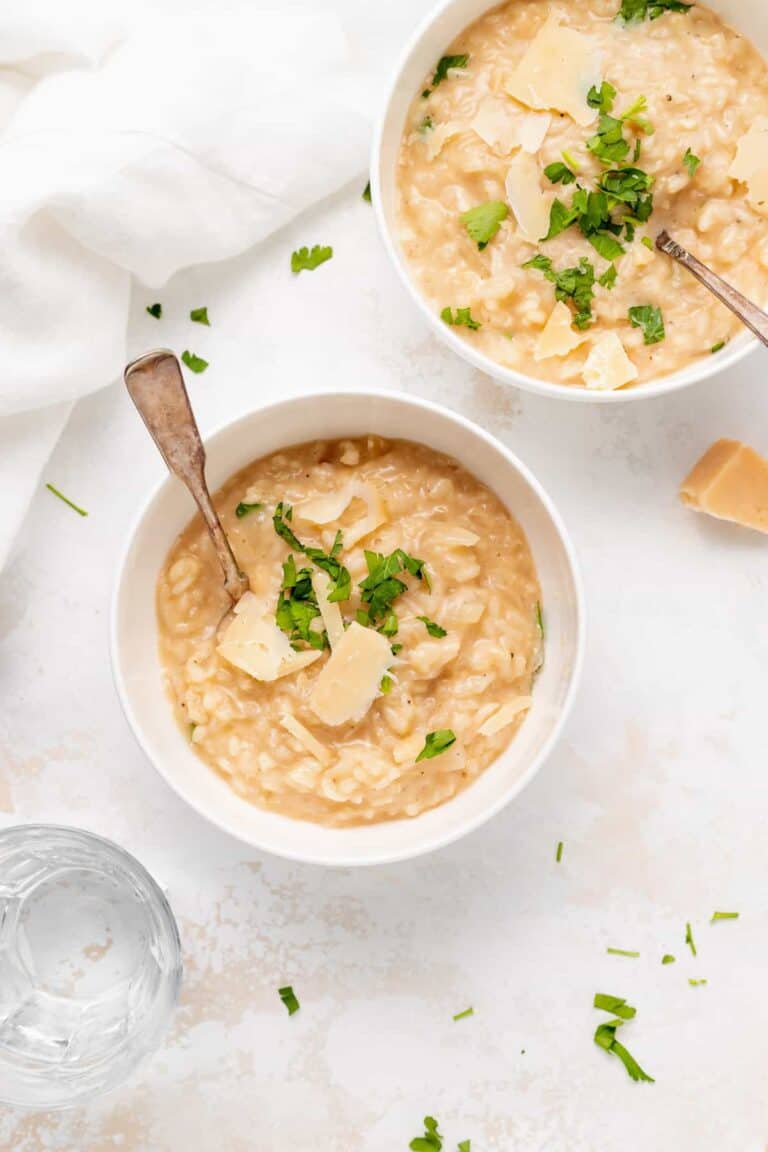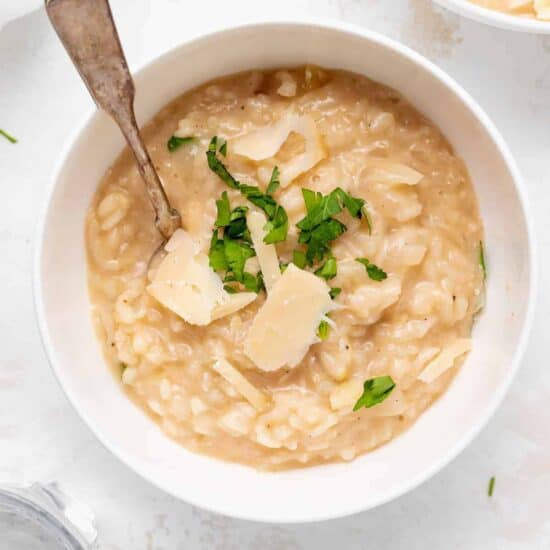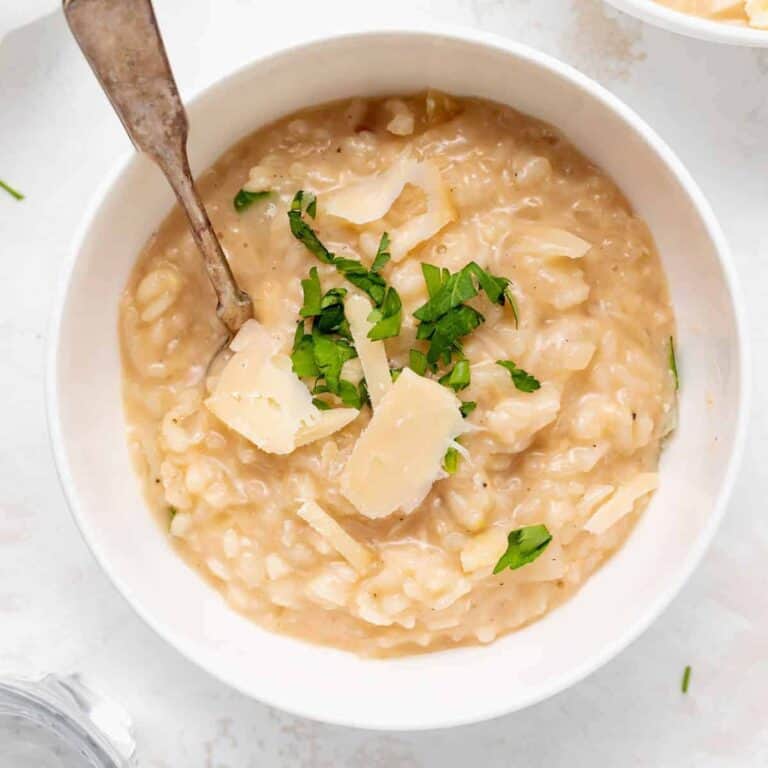 Garlic Parmesan Risotto
Make this creamy parmesan risotto recipe made with freshly grated parmesan, arborio rice, garlic, and homemade parmesan broth! 
Ingredients
4

cups

parmesan broth

plus more if needed*

3

tablespoons

olive oil

½

medium white onion

finely diced

¼

teaspoon

salt

separated

3

cloves

garlic

minced

1

cup

arborio rice

2

cups

shredded parmesan cheese

¼

teaspoon

ground black pepper

2-3

tablespoons

fresh chopped parsley or thyme
Instructions
First, add the broth to a pot and bring to a slow boil. Turn heat to low and keep broth warm.

Heat a large deep skillet or dutch oven over medium/high heat. Add olive oil. 

When the olive oil is fragrant, add onion to the pan and sprinkle with ⅛ teaspoon salt. 

Sauté the onion for 4-6 minutes or until translucent. 

Add garlic to the onion, mix, and sauté until the garlic is fragrant. 

Next, add the arborio rice to the pan and mix the rice with the onion until combined. 

Turn heat to medium and add ½ cup or broth to the rice and stir until the borth absorbs completely. Repeat this step until there is about ½ cup of broth left. This takes 20-25 minutes. Do not rush this! After you've used 3.5 cups of broth, your rice should be almost cooked. Give it a try to see if it's close to al dente. If it's still very hard, you'll need to use up to ½ cup to 1 cup extra broth.

Add the final ½ cup of broth to the rice and let it absorb about halfway and then add grated parmesan cheese and pepper to the rice. Stir until the cheese is melted. 

Remove from heat and sprinkle fresh herbs and parmesan cheese to the top of the risotto and serve.
Tips & Notes
Broth - if you don't have time to make parmesan broth, any kind of broth works.
Nutrition facts
Calories:
487
kcal
Carbohydrates:
49
g
Protein:
19
g
Fat:
24
g
Fiber:
1
g
Sugar:
4
g