This nacho cheese sauce recipe is perfect for dipping, drizzling, or anything in between. It is made with cheddar cheese, milk, spices, and is thickened to perfection.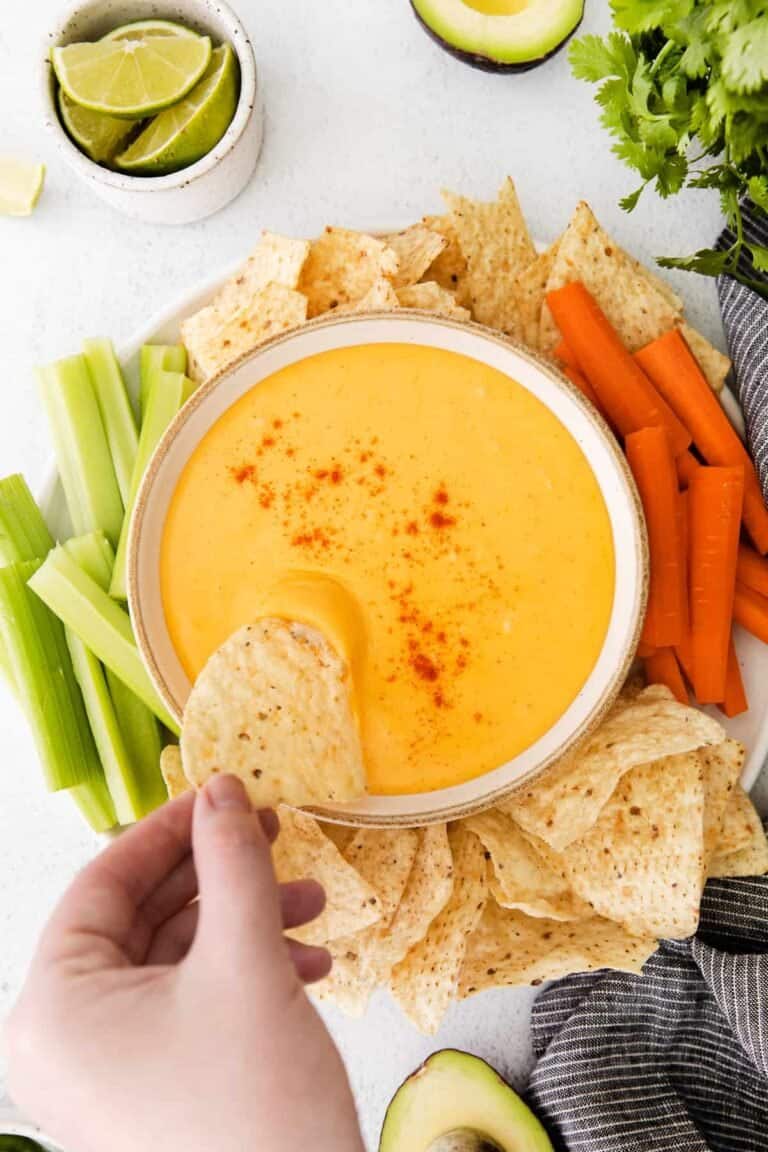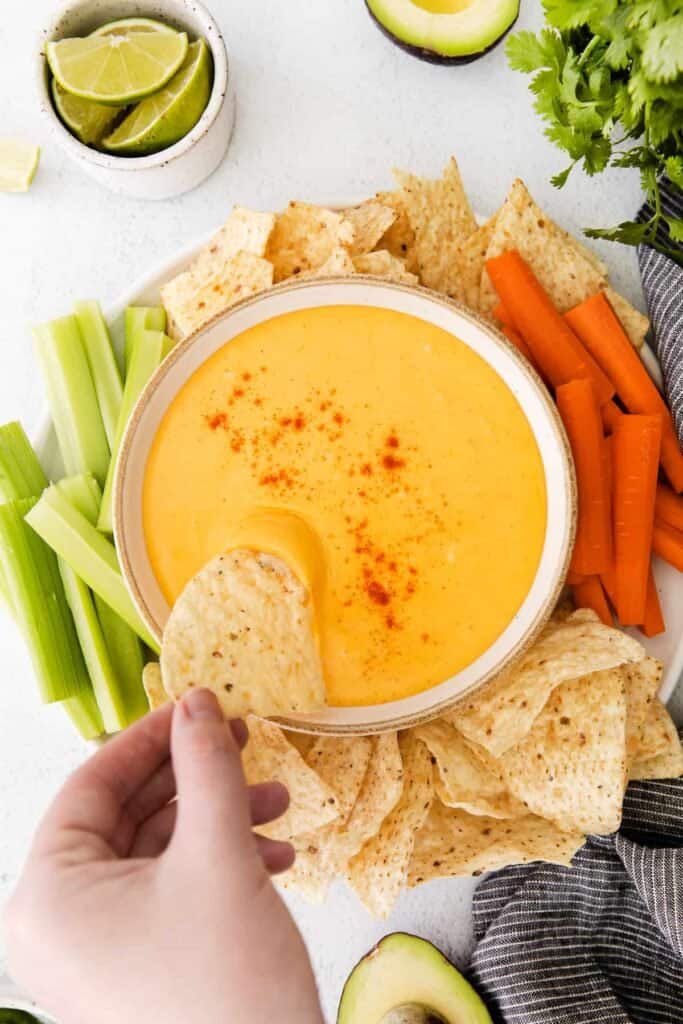 Melty Nacho Cheese Sauce
What is better than dipping your favorite tortilla chips or vegetables in delicious nacho cheese? NOTHING. This nacho cheese sauce is ready in less than 15 minutes and begging you to eat it with a spoon.
how do I serve nacho cheese?
You make nacho cheese for a delicious appetizer and serve it with chips or vegetables.
Make a pan of ground beef nachos and drizzle this nacho cheese over the top of your nachos or a delicious loaded nacho recipe.
Drizzle this nacho cheese over baked potatoes.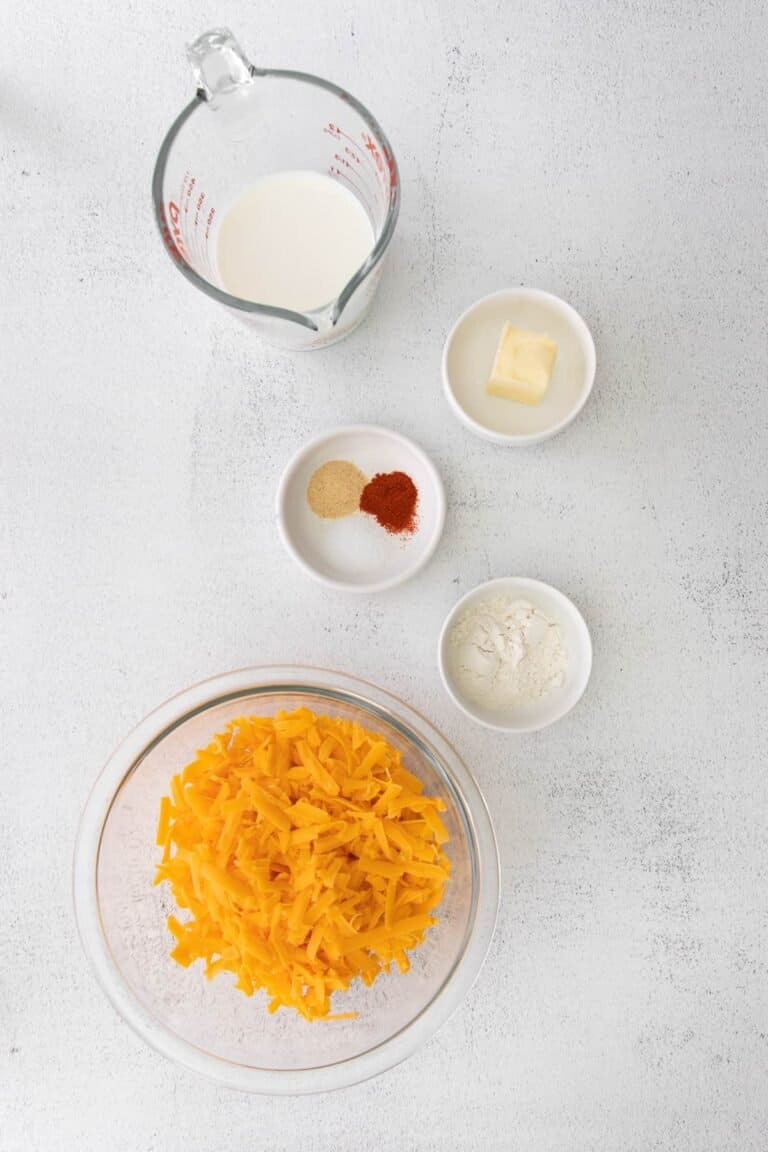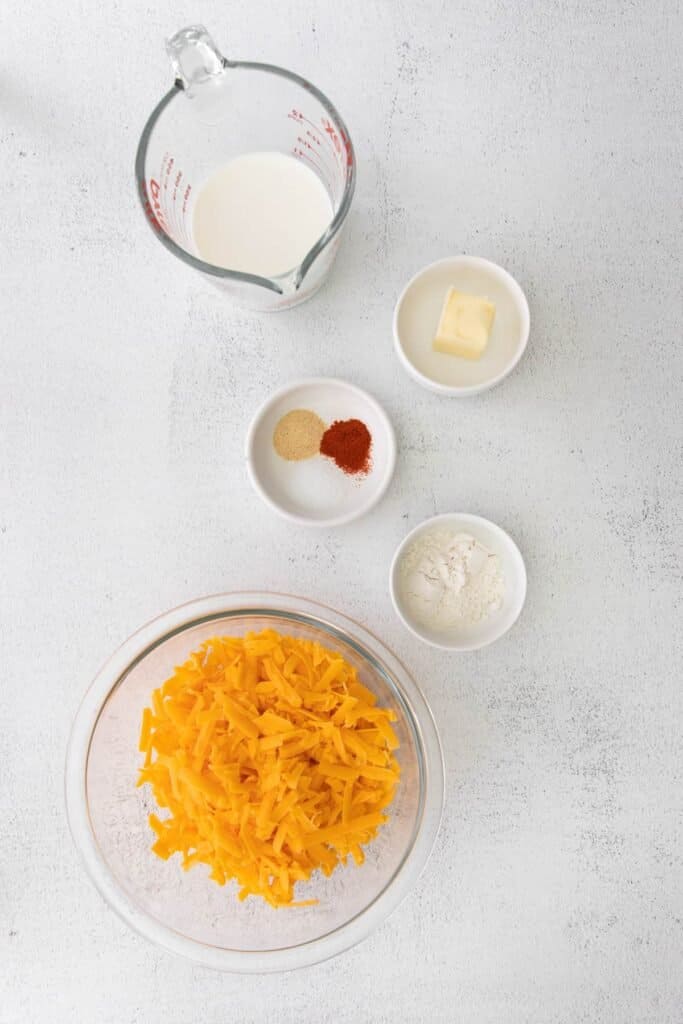 Ingredients You Need for Nacho Cheese
Butter is the base of our rue– it helps the flour melt into the sauce to create a thick, rich cheese sauce.
Flour is our thickener! For a gluten free version, see below!
Milk is the main wet ingredient in our sauce– it helps the cheese melt without burning! I used whole milk, but skim would also work! This recipe also works with beer if you want to make a beer cheese dip.
Cheddar cheese. I highly recommend buying a block of cheese and shredding it yourself– it melts much more smoothly that way.
Seasoning. Salt, garlic powder, and paprika are my seasonings of choice! Feel free to leave them out or swap them for your favorite taco seasoning.
What cheese do I use for nacho cheese sauce?
We used sharp cheddar but Monterey jack, mild cheddar, and fontina are all delicious! You can also use Velveeta cheese for extra melty nacho cheese sauce.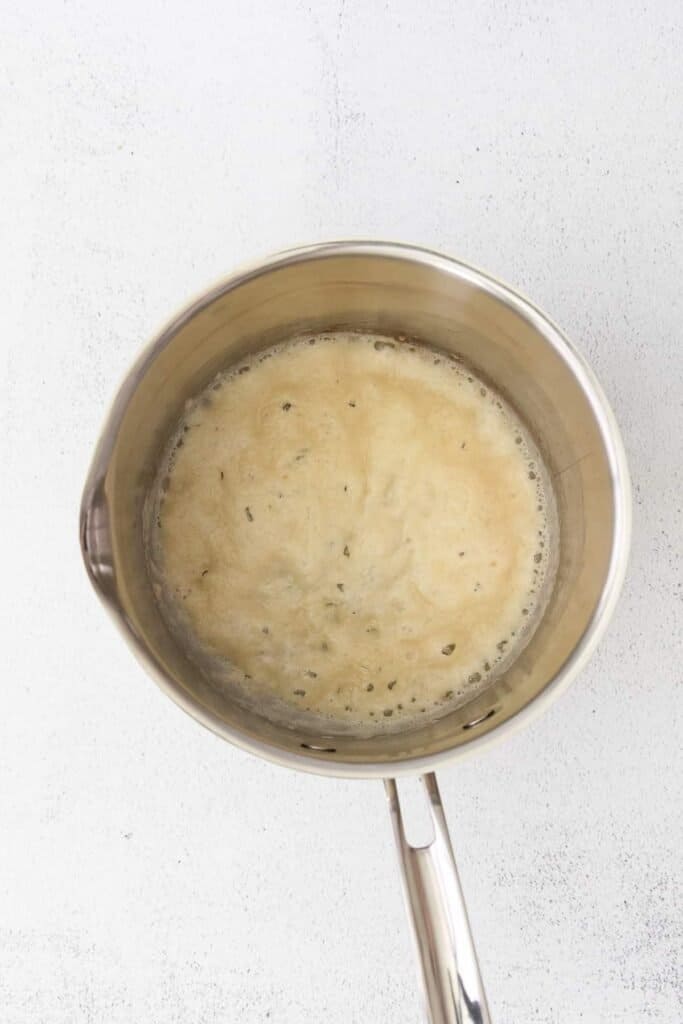 How to Make Nacho Cheese Sauce
Make the roux. The base of this nacho cheese recipe is a roux. Heat a saucepan over medium/high heat. Add butter to the saucepan and add the flour to the saucepan once the butter is melted. Whisk the two ingredients together until a crumble forms.
Slowly add the milk. Slowly add the milk to the saucepan and whisk constantly. Don't stop whisking or your milk will burn. The mixture should start to thicken quickly. Whisk until the mixture begins to bubble.
Add shredded cheese. Reduce the heat to low and add the shredded cheese to the roux and whisk until the cheese has melted and the nacho cheese is creamy and thick.
Spice time. Remove from the heat and add all fo the spices to the pan.
Enjoy. Serve over nachos or as a dip for vegetables, chip, or crackers.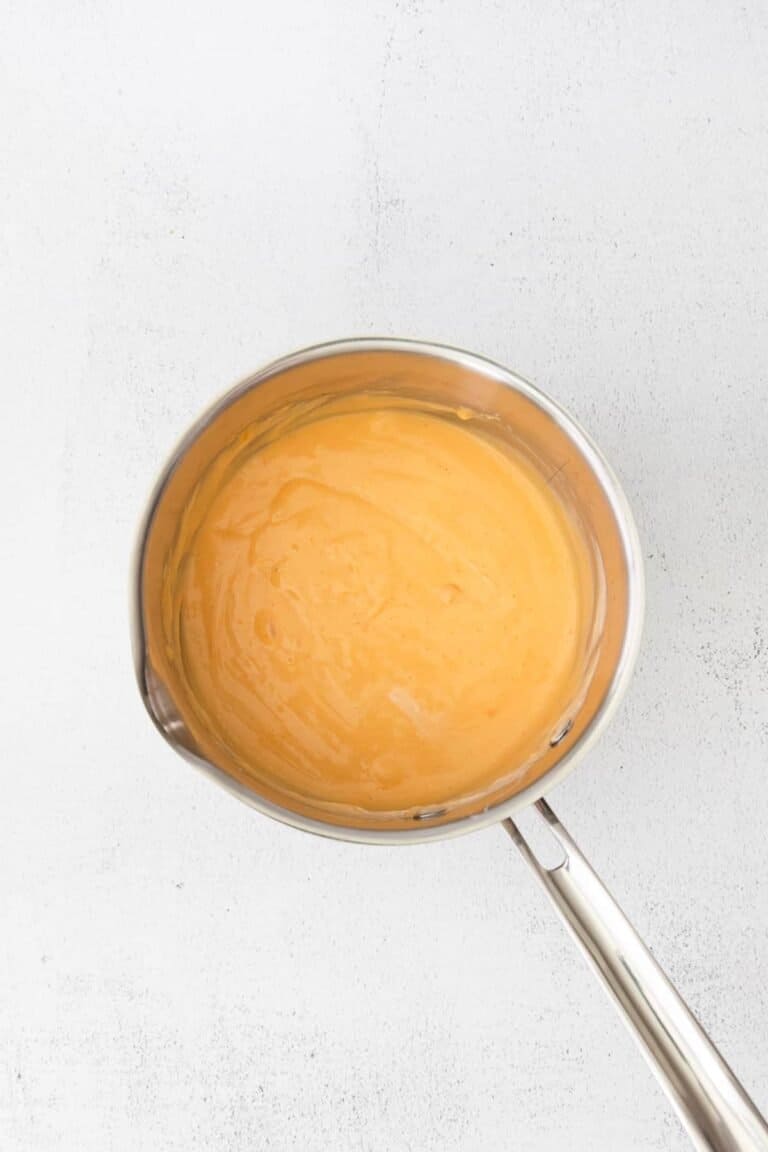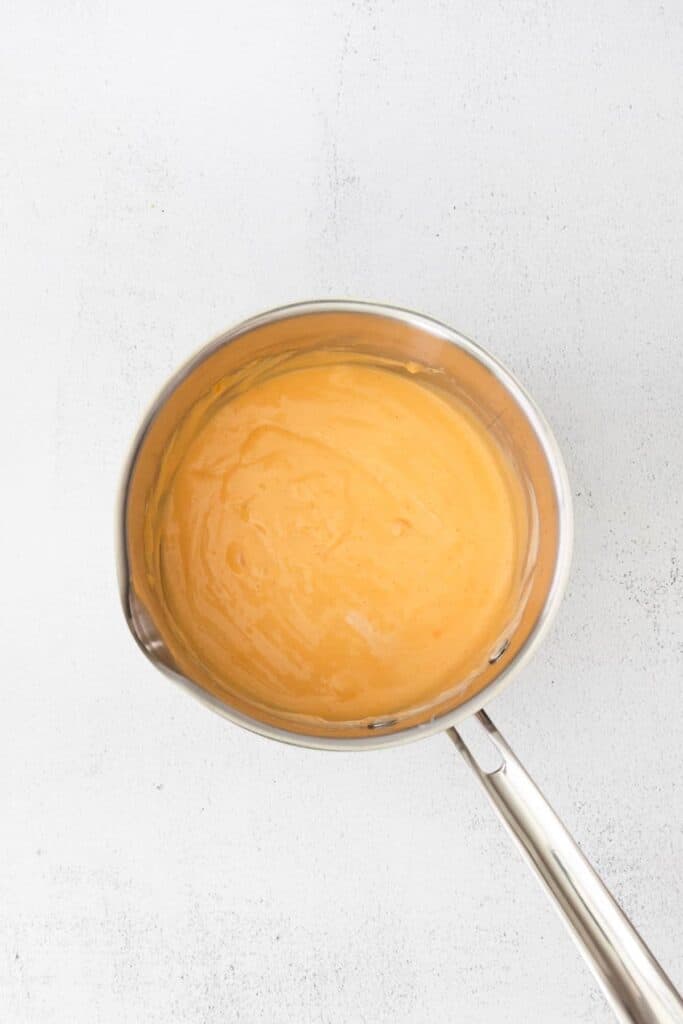 Make it spicy.
If you would like your nacho cheese sauce to be spicy add 1 teaspoon of red pepper flakes or a tablespoon of chopped jalapeño to the cheese sauce and stir.
Don't use processed cheese.
We suggest buying a block of good-quality cheddar cheese and shredding it yourself. Pre-shredded cheese tends to come with an anti-melting agent.
Fun ingredient add-ins.
You can change up this nacho cheese dip by adding any of the ingredients below.
Diced sautéed peppers and onions. Add the peppers and onions warm to the nacho cheese.
Ground beef. Add cooked ground beef to the nacho cheese dip to make it meaty.
Beans. Add a few cans of drained beans to the nacho cheese dip. Yum!
Don't burn the milk.
The key to this recipe is not to burn the milk when you are thickening the roux. Whisk the roux constantly to avoid milk. If your stovetop runs high be sure to turn down the heat.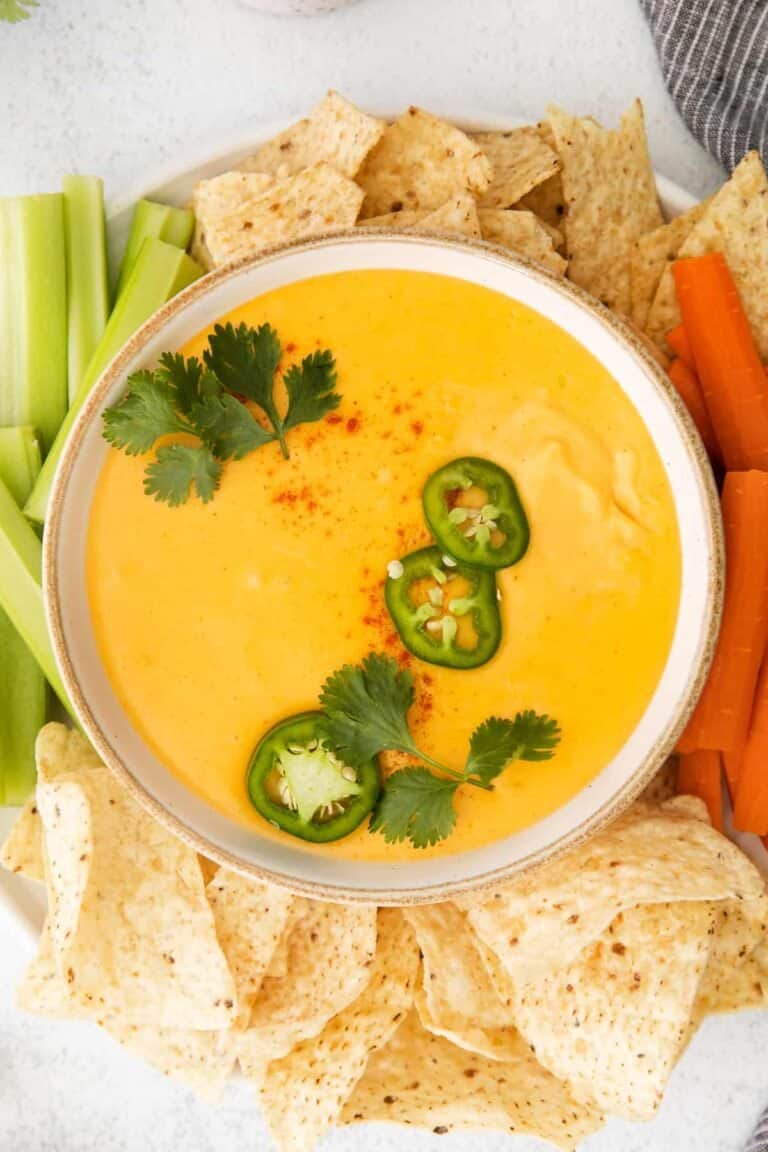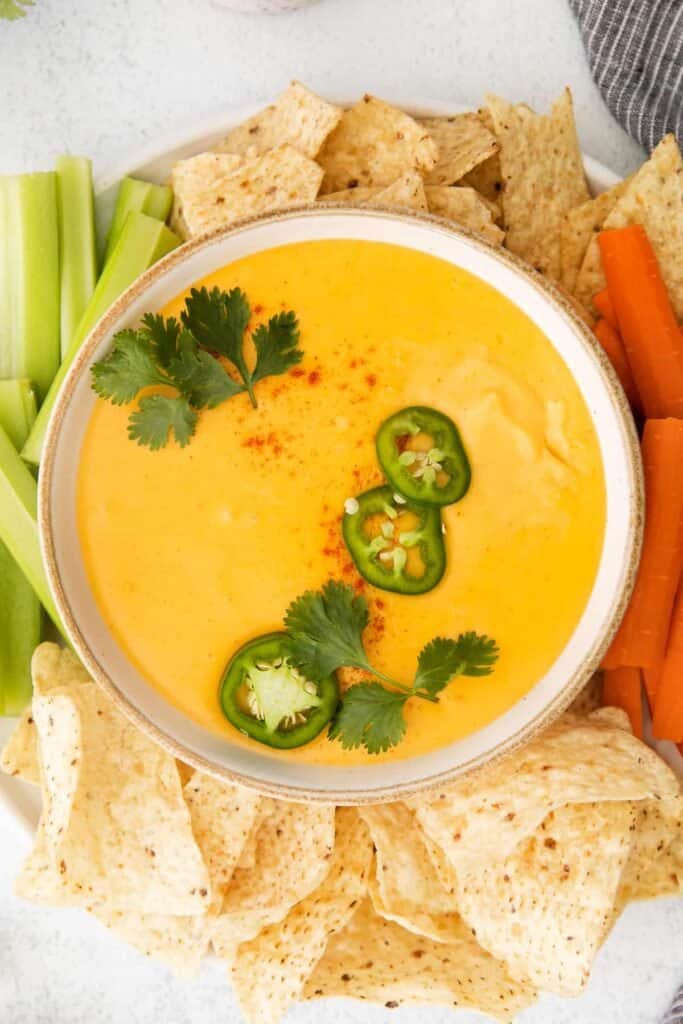 Storage
Let the nacho cheese dip cool before storing it in an air tight container and placing it in the fridge.
Reheating Instructions
Add the nacho cheese to a small saucepan and add 2-3 tablespoons of water and heat the nacho cheese over low/medium heat until warm.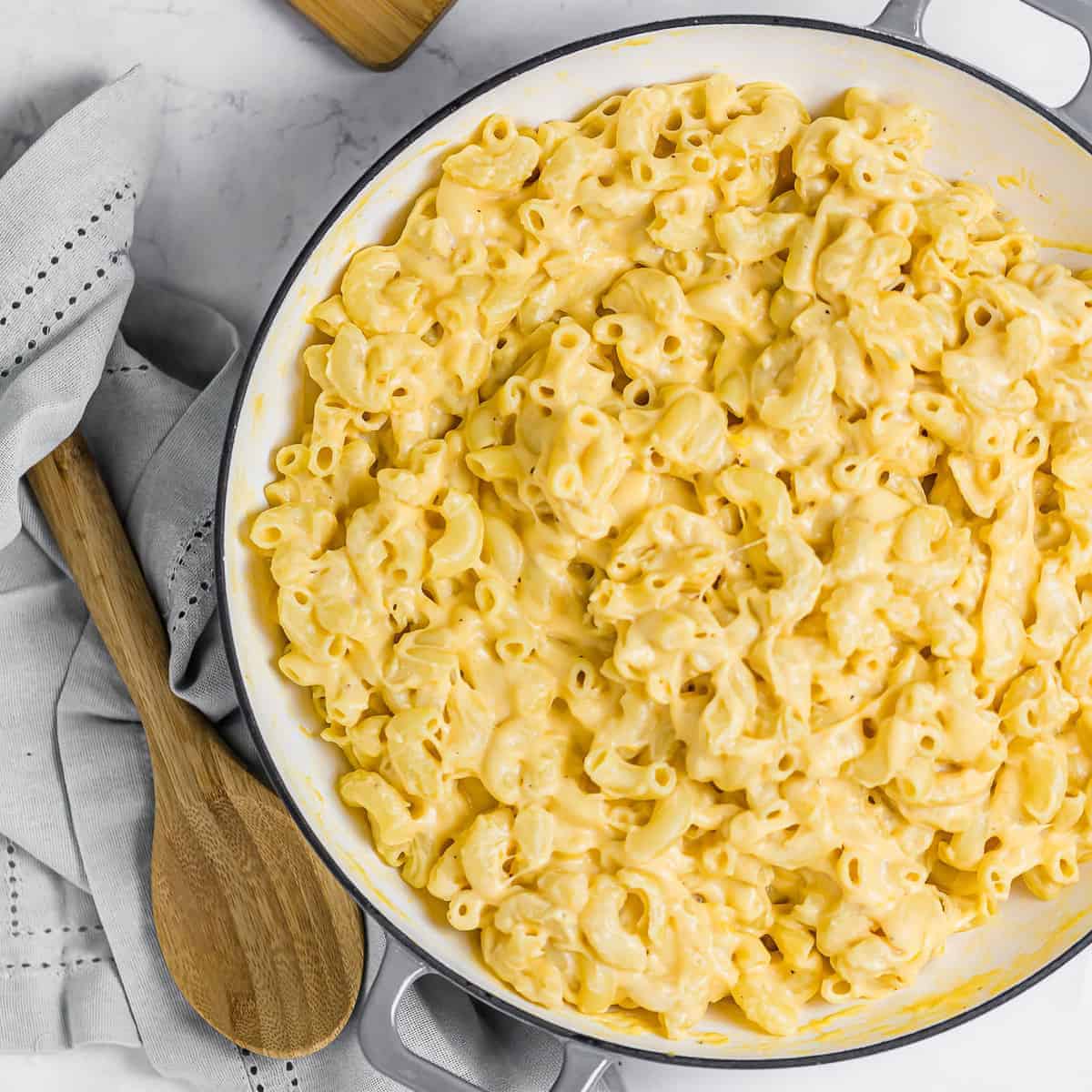 Classic
Mac and Cheese
Say hello to the BEST mac and cheese on the internet! This Classic Mac and Cheese recipe is cheesy, creamy and made completely on the stovetop. Enjoy!
Get Recipe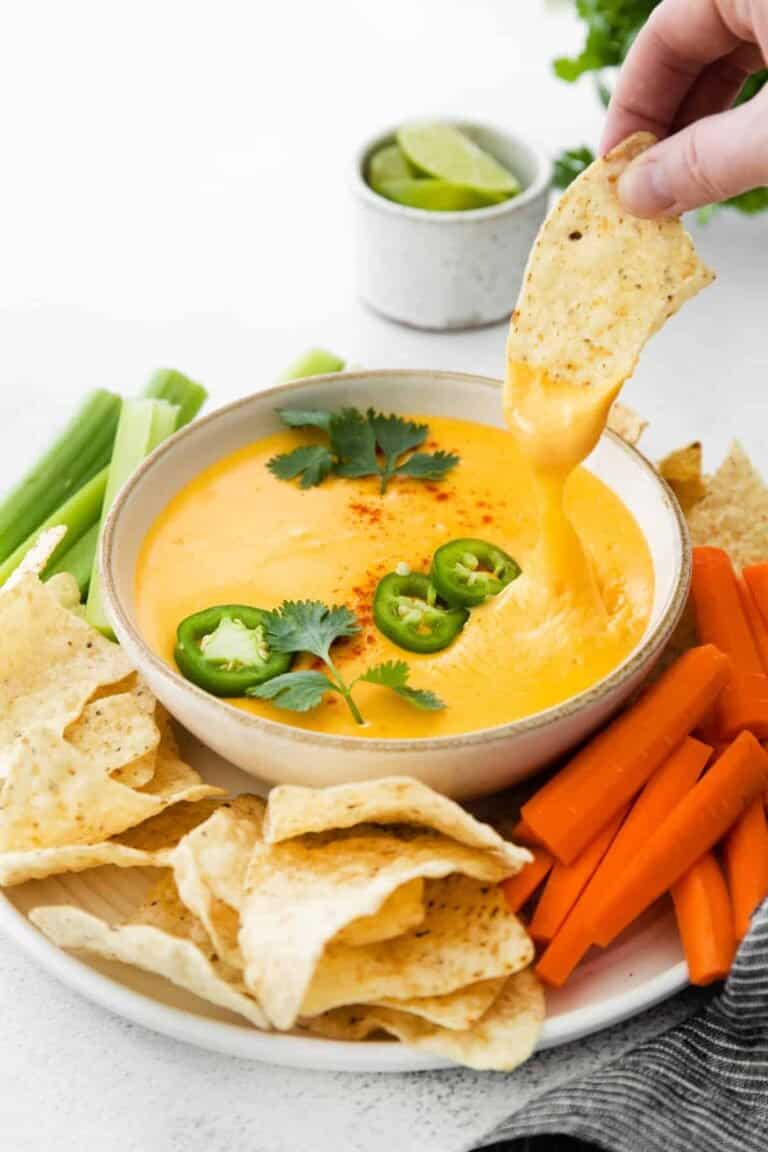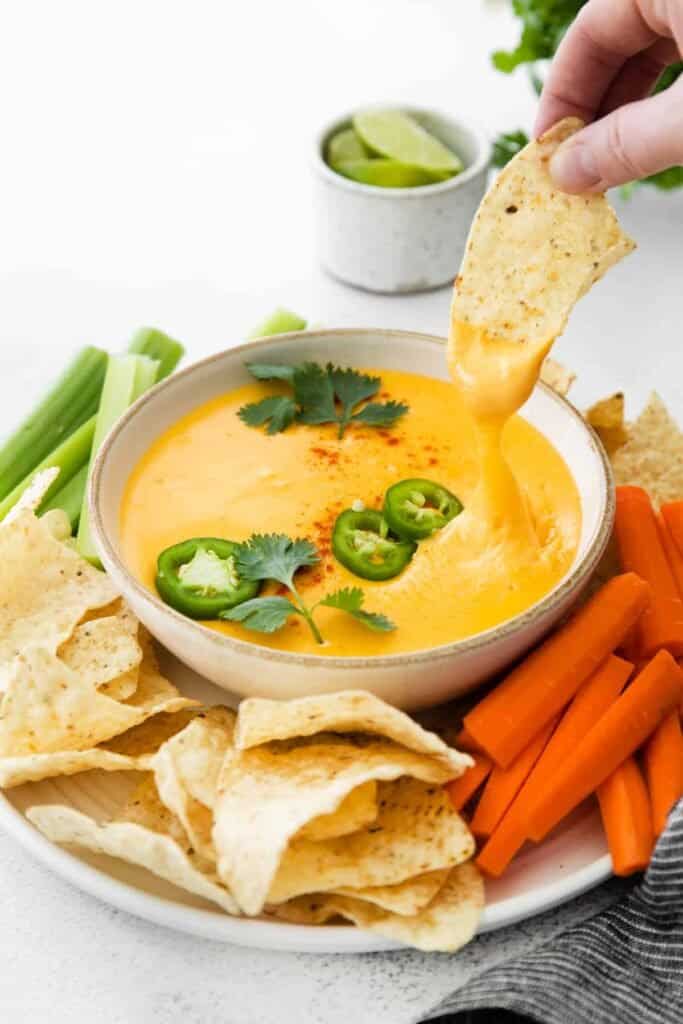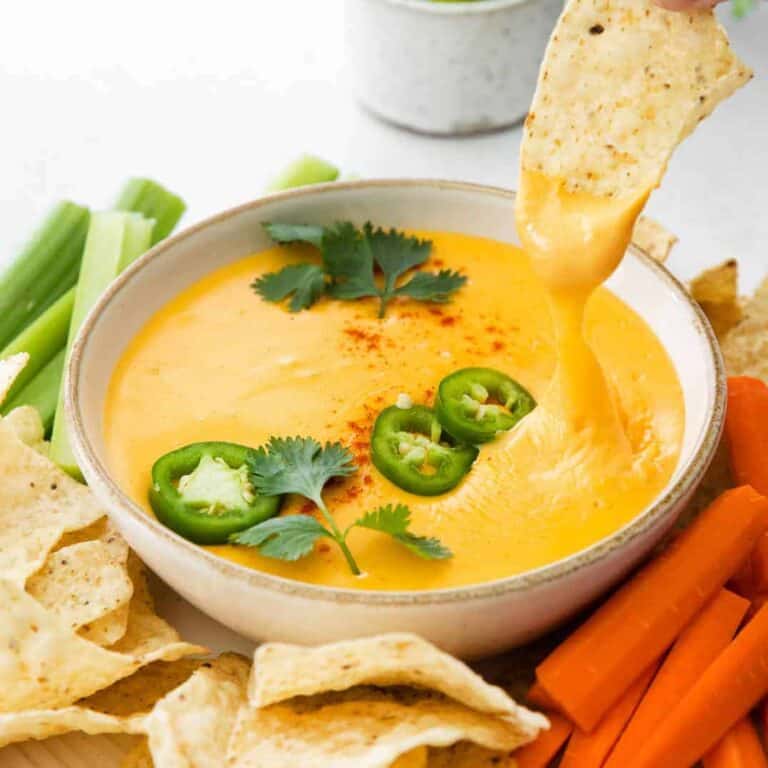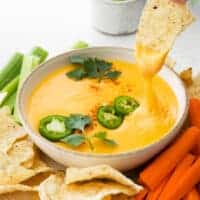 Homemade Nacho Cheese Sauce
This homemade nacho cheese sauce is easy to make and you only need 7 ingredients. 
Prep:
5 minutes
Cook:
10 minutes
Total:
15 minutes
Ingredients
2 tablespoons

butter

2 tablespoons

all-purpose flour

1 cup

whole milk

8

-oz. block sharp cheddar cheese, shredded

 

½ teaspoon

kosher salt

 

½ teaspoon

garlic powder

 

½ teaspoon

smoked paprika

 
Instructions
Add the butter to a medium saucepan set over medium heat.

 

Stir occasionally, until the butter has melted. Then add the flour and whisk until a thick paste forms.

 

Cook the rue for 1 minute.

 

While whisking, slowly stream in the milk and whisk until no lumps remain.

 

Cook for another 2-3 minutes, or until the sauce is thick and bubbling. It should be thick enough to coat the back of a spoon!

 

Reduce the heat to low and add half of the cheese. Whisk until no lumps remain.

 

Then add the remainder of the cheese, along with the salt, garlic powder, and paprika.

 

Whisk until the sauce is smooth. Serve warm, with chips or veggies.

 

Store any leftover cheese sauce in an airtight container in the fridge for up to two days. Reheat on the stovetop over medium heat, thinning with milk as needed.

 
Tips & Notes
To make gluten-free: melt the butter in the saucepan (step 1). Then whisk together the milk and 2 teaspoons (not tablespoons) of cornstarch in a small bowl. Skip steps 2 and 3 and continue with step 4 as follows.

 
Nutrition Facts
Serving Size:
1/8
Calories:
172
Sugar:
2
Sodium:
264
Fat:
14
Carbohydrates:
4
Fiber:
0
Protein:
7
Cholesterol:
41
Category:
Appetizer
Method:
Stovetop
Cuisine:
American
Keywords: Homemade Nacho Cheese Sauce