This creamy BBQ Chicken Mac and Cheese is one of our most popular BBQ dishes. Why? Because it combines easy bbq chicken thighs and a creamy mac and cheese. You can't beat it!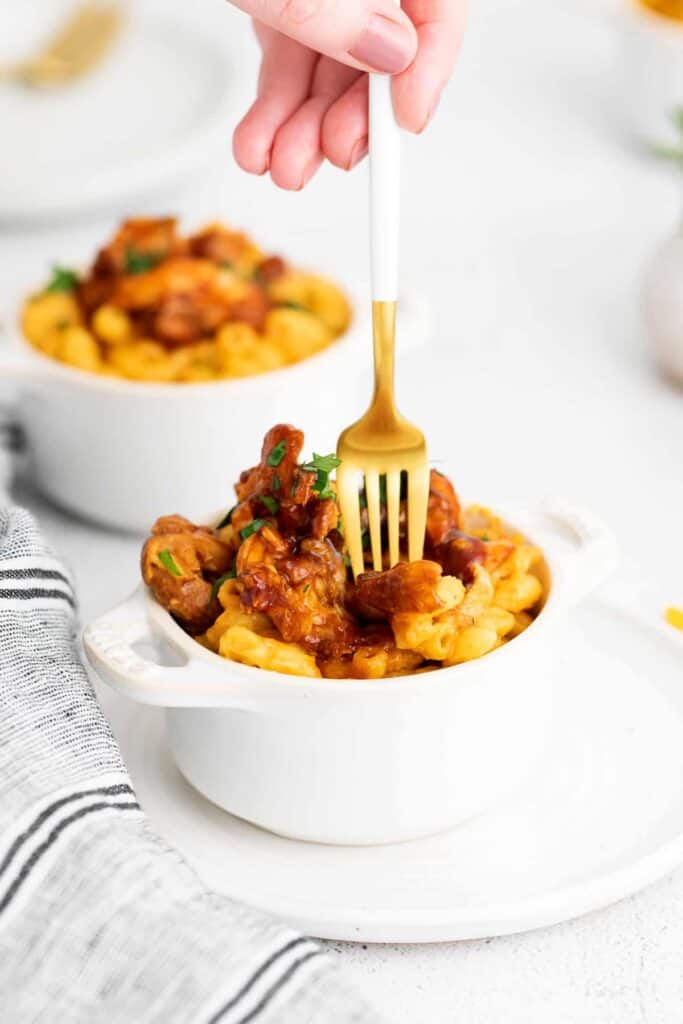 One of our favorite things about this bbq chicken mac and cheese is that you only need one pot! You prepare the chicken first, then make your cheese sauce, and add the noodles.
The layering of flavor that happens when you use one pot is amazing. If you love this one pot chicke mac and cheese, check out more mac and cheese options. We love our buffalo chicken mac and cheese or this tasty broccoli mac.
Ingredients for BBQ Chicken Mac and Cheese
Boneless skinless chicken thighs- we love boneless and skinless chicken thighs because they are dark meat that is tender and cooks fast. There is nothing better than a boneless thigh.
Spices (chili powder, garlic powder, cumin, salt, and pepper)– the key to flavoring this mac and cheese is dry rubbing the chicken with delicious spices.
Shredded yellow cheddar cheese– do yourself a favor and shred your own cheddar cheese. It's just better.
BBQ sauce- one way you can really make this recipe your own is by using your favorite BBQ sauce. You can decide if you want spicy, sweet, or savory.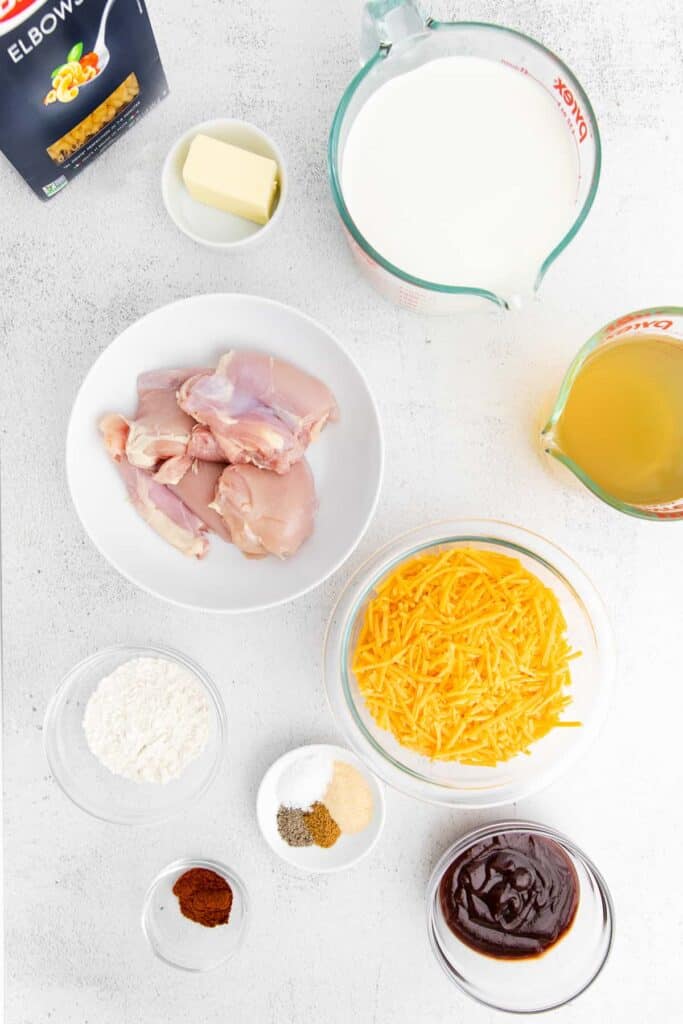 Substitutions + Tips
Have a big enough pot
You'll need to make sure you have a big enough pot to fit sauce, macaroni noodles, and shredded chicken! We recommend using a 7-quart Dutch oven, but any pot will do.
Measure out ingredients before you start.
Once you start cooking the chicken and making your cheese sauce, things start moving fast. We recommend measuring out all of your ingredients so you can follow the recipe and grab as you go.
substitution options
You can make some easy ingredient substitutions, no need to run to the grocery store.
Cheddar Cheese –> Gruyere Cheese
Boneless Skinless Chicken Thighs —> Chicken Breast
Macaroni Noodles –> Any noodle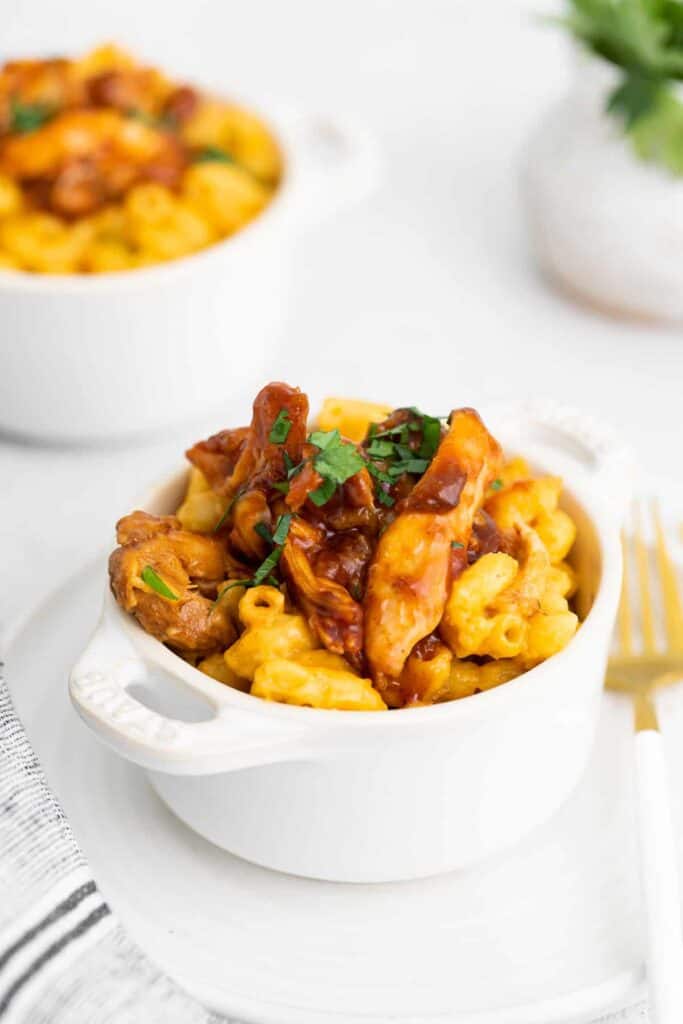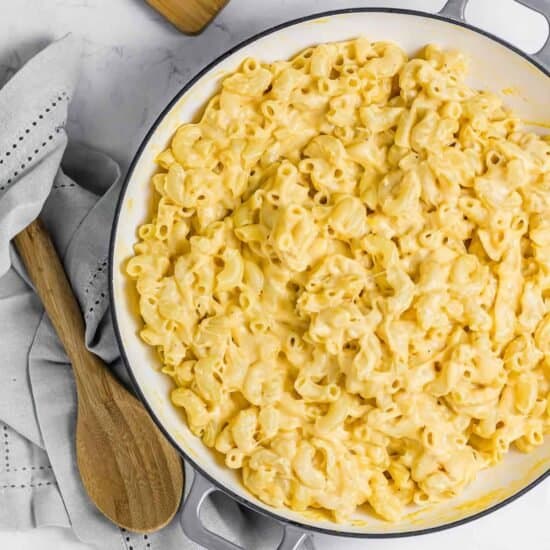 Best
Mac and Cheese Sauce
No matter if you're making stovetop mac and cheese or baked mac and cheese, this is the best mac and cheese sauce on the internet!
Get Recipe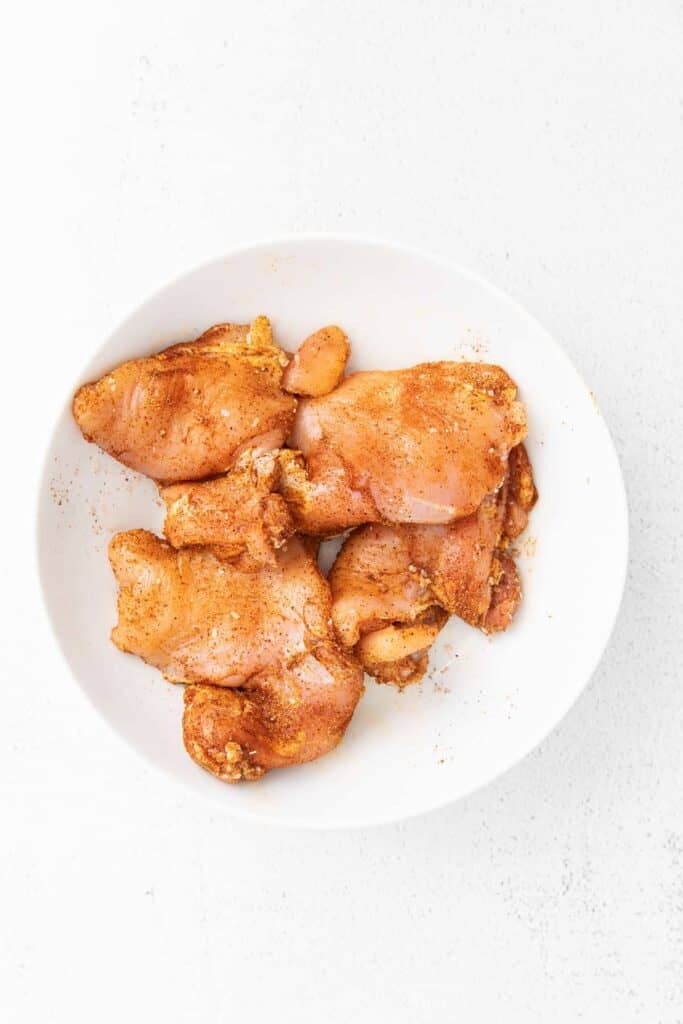 Storage Suggestions
Once cooled transfer the BBQ chicken mac and cheese into an airtight container or resealable plastic bags. Store in the refrigerator if you plan to eat them within 3-4 days.
Preheat your oven to 350°F. Transfer the mac and cheese to an oven-safe dish, add a little milk or cream to keep it moist, cover with foil, and bake for about 20 minutes or until heated through. You can also reheat in a microwave.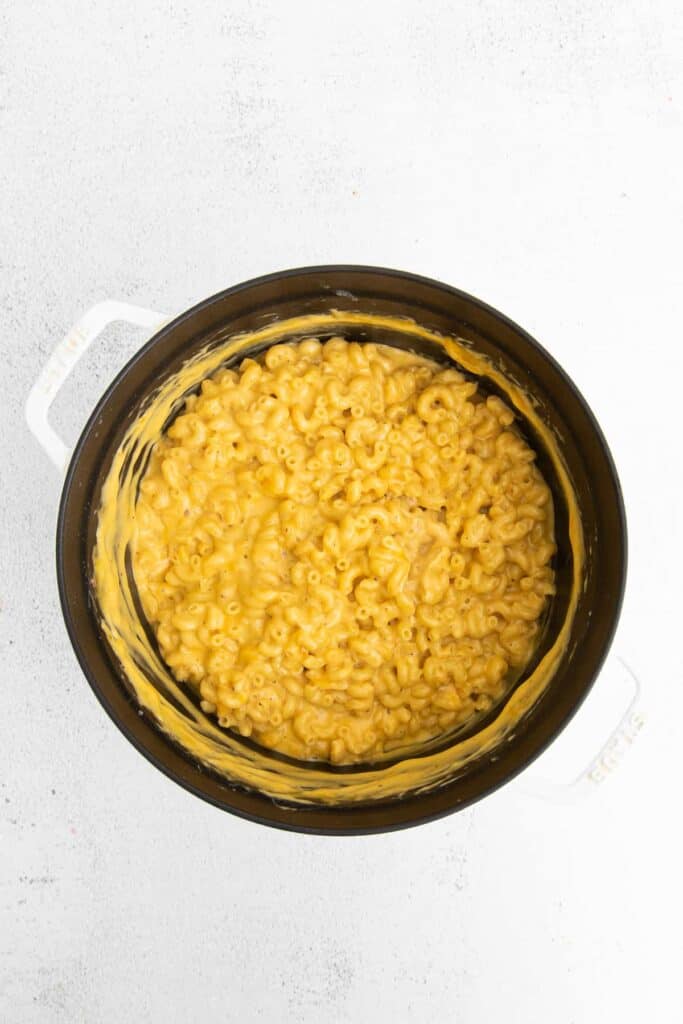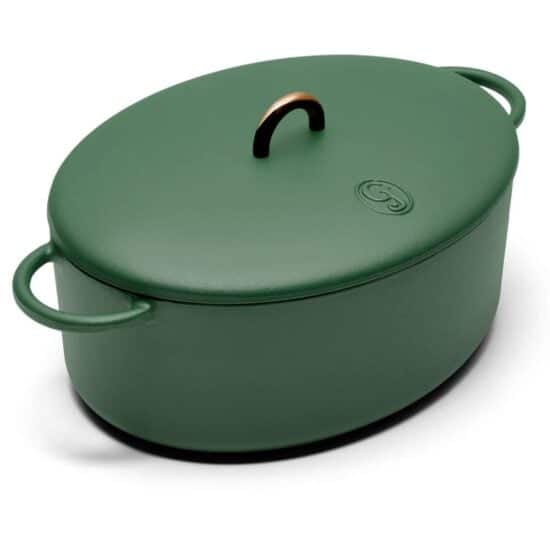 Great Jones
The Dutchess
This is hands-down our favorite Dutch oven. It's a 6.75 quart enameled cast iron Dutch oven that's super high-quality and gorgeous.
Buy Now!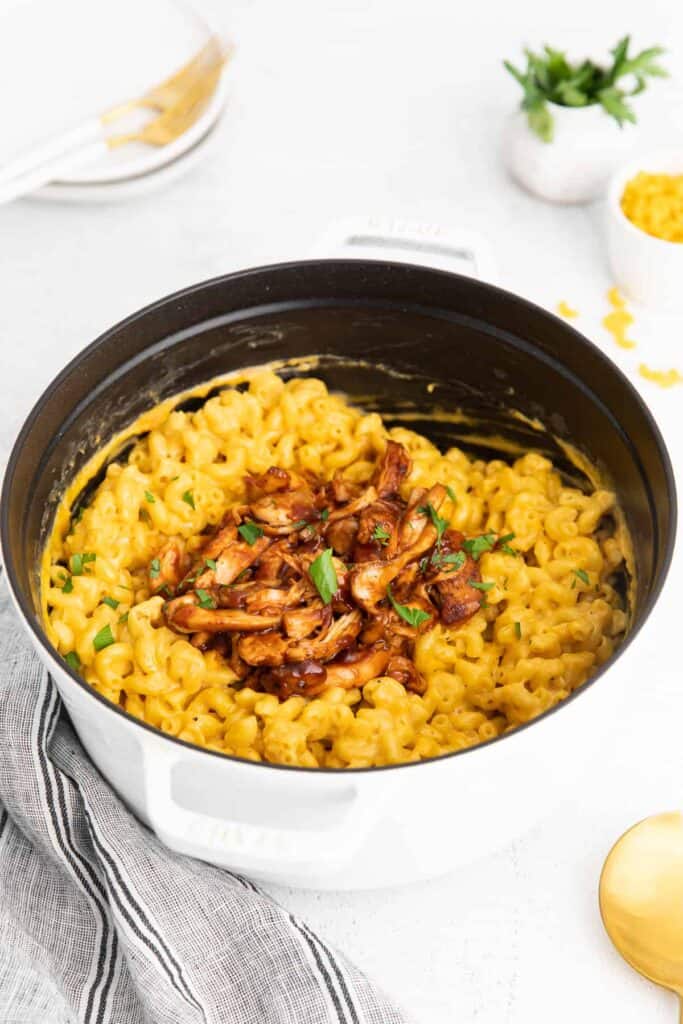 Serving Suggestions
We suggest serving the BBQ chicken mac and cheese with your favorite salad. Lighter side dishes like this corn salad or cucumber tomato salad are great options.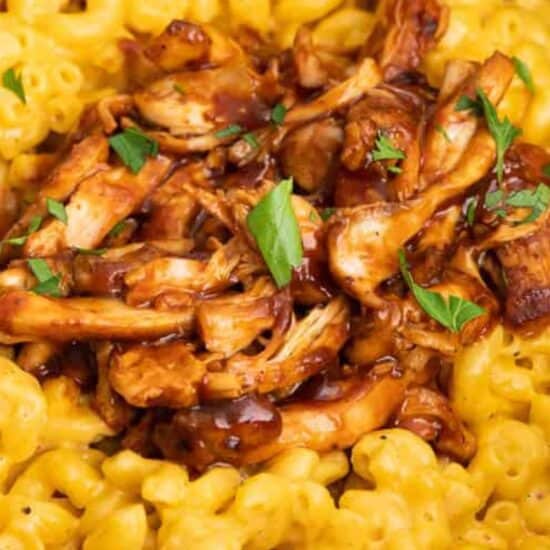 BBQ Chicken Mac and Cheese
This BBQ Chicken Mac and Cheese Recipe is thick, creamy, and delicious! It's made with boness chicken thighs and a creamy cheese sauce. 
Ingredients
1

lb.

boneless skinless chicken thighs

1.5

teaspoons

chili powder

2.5

teaspoons

garlic powder

separated

1

teaspoon

salt

+ more, to taste, separated

1/2

teaspoon

ground pepper

separated

4

tablespoons

butter

separated

⅓

cup

all-purpose flour

4

cups

2% milk

2

cups

broth

any kind*

½

teaspoon

ground cumin

1

lb.

macaroni noodles

3

cups

shredded yellow cheddar cheese

½

cup

BBQ sauce

any kind

Optional topping: fresh parsley
Instructions
Combine the chili powder, 1.5 teaspoons of garlic powder, and ¼ teaspoon of salt into a small bowl. 

Sprinkle the spice mixture over both sides of  the chicken thighs. Let the chicken thighs sit for 15 minutes. 

Heat a large Dutch oven or pot over medium/high heat. Add 1 tablespoon butter. 

When the butter is bubbling, add the chicken thighs to the pot and cook them for 5-6 minutes on each side depending on the size of the chicken breasts. Remove the chicken from the pot when the internal temperature of the chicken reaches 165ºF. Cover chicken thighs with tin foil and set aside. 

Turn off the heat and remove any burn bits from the pot with a spatula. 

Next, turn the heat to medium and add the remaining 3 tablespoons of butter to the pot. 

When the butter is melted, add the flour to the pot and stir the two ingredients together with a whisk until a crumbly paste is formed. 

Slowly pour a little milk into the pot at a time, whisking constantly as the mixture thickens. When all the milk has been added whisk for around 1-2 minutes as it continues to thicken.

Add the broth, 1 teaspoon salt, cumin, and ground pepper to the pot and whisk everything together. 

Pour the noodles into the pot and stir. Bring the milk to a boil stirring the noodles every 1-2 minutes so the noodles do not stick to the bottom of the pot. Turn heat to medium/low and let the mixture simmer for 7-8 minutes or until the noodles are cooked to al dente. Be sure to stir the noodles periodically!** 

While the noodles are cooking, shred the chicken thighs with 2 forks. 

Add ½ cup of BBQ sauce to a microwave safe bowl and cook on high in the microwave for 30-40 seconds or until the BBQ sauce is hot. Pour the shredded chicken into the bowl with the BBQ sauce and toss until the chicken is coated.

When the noodles are cooked to al dente, slowly add the shredded cheese 1 cup at a time to the pot and stir until all the cheese has melted. 

Finally, fold the shredded BBQ chicken into the macaroni and cheese.

Serve immediately.
Tips & Notes
*Keep additional broth on hand in case you need to thin out the mac and cheese.

** If the macaroni noodles have soaked up all the liquid and they still aren't cooked to al dente, add ¼ cup more broth at a time until it reaches your desired consistency.
Nutrition facts
Calories:
574
kcal
Carbohydrates:
60
g
Protein:
25
g
Fat:
25
g
Fiber:
1
g
Sugar:
13
g