This is the easiest most delicious cream cheese frosting for sugar cookies. In this post, we'll teach you how to make cream cheese frosting for cookies in no time!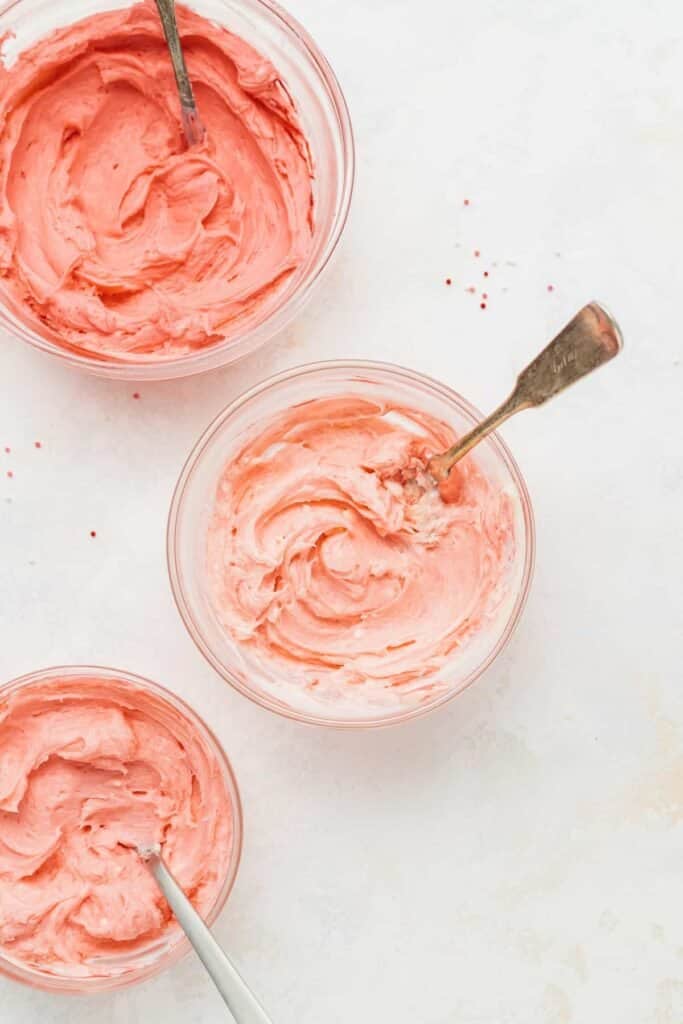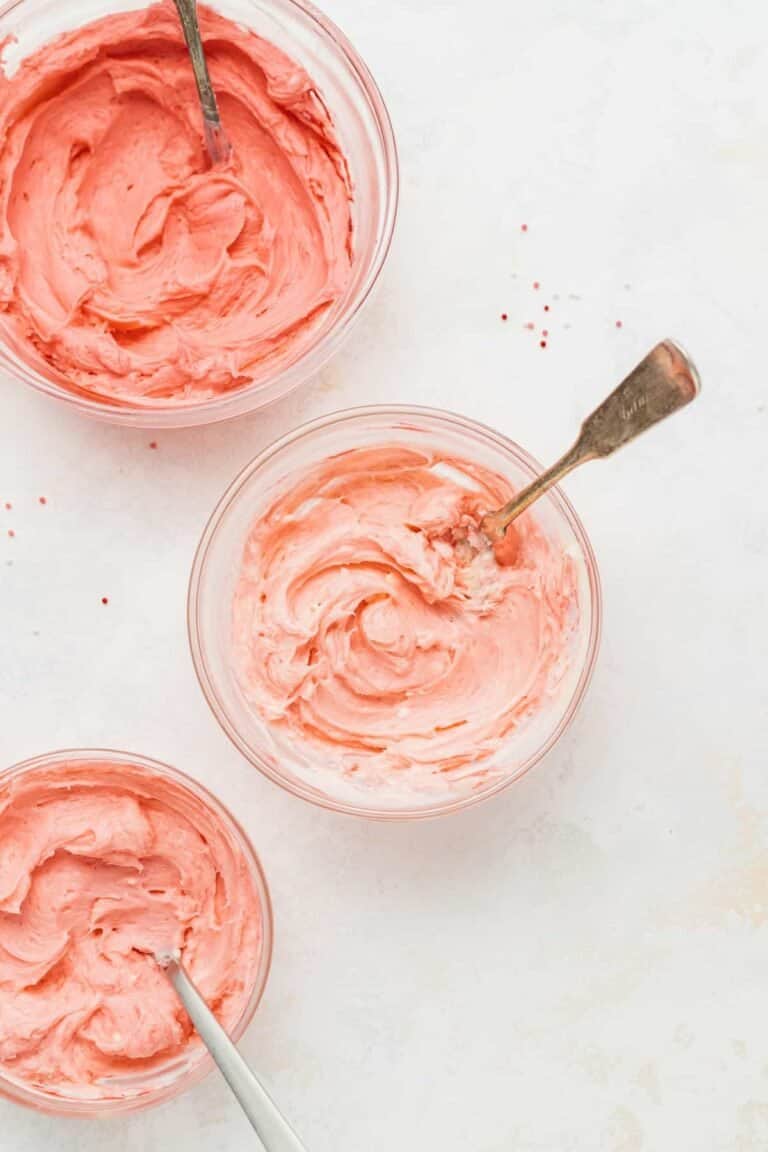 Looking to bake a batch of sugar cookies (or our cream cheese heart cookies!) and need cream cheese frosting to go with them? Look no further! This cream cheese frosting for sugar cookies is the perfect recipe to keep in your back pocket at all times.
You're going to absolutely love the flavor of this frosting for whatever style of frosted cookies you're making! Dare we say this cream cheese frosting is even an amazing base frosting for cupcakes or carrot cake?!
Best Cream Cheese Frosting for Cookies
When making cream cheese frosting for cookies, you want to make sure that it's thick enough to stay, but not too thick so you can't spread it around.
Our signature recipe is made with super simple ingredients that you probably already have on hand. Let's check it out.
what you need
cream cheese
unsalted butter
salt
powdered sugar
vanilla extract
food coloring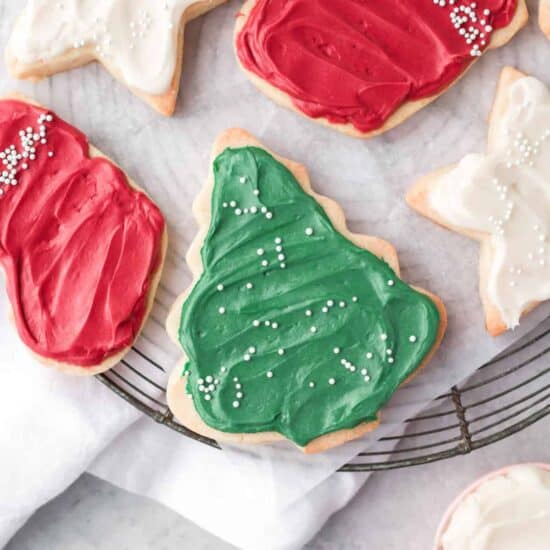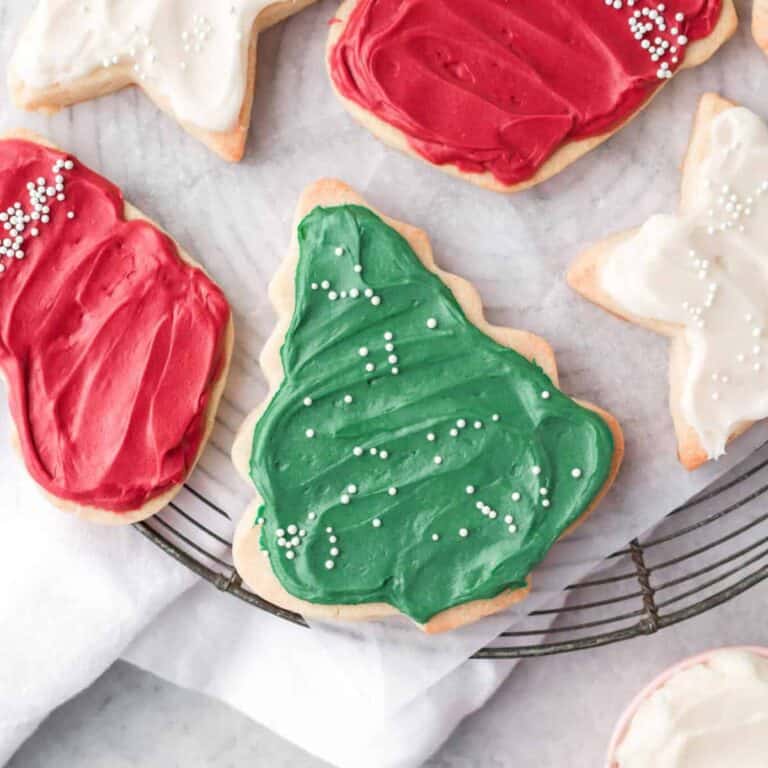 Try it!
Best Cream Cheese Sugar Cookies
The holidays are here and it's time to make these soft and delicious u003cstrongu003eCream Cheese Sugar Cookiesu003c/strongu003e!
Get Recipe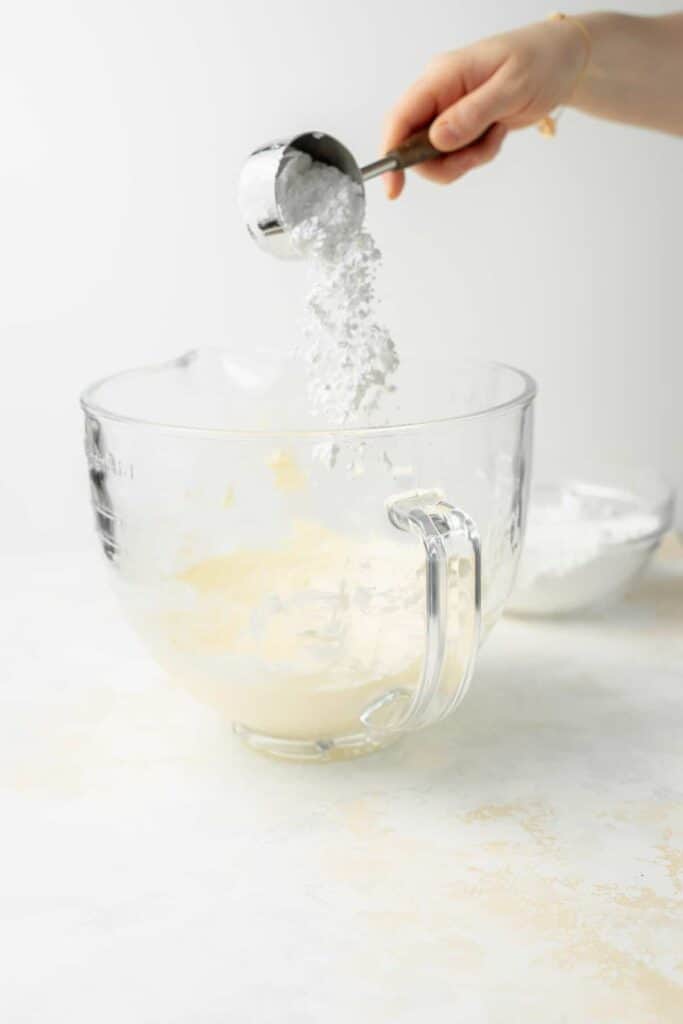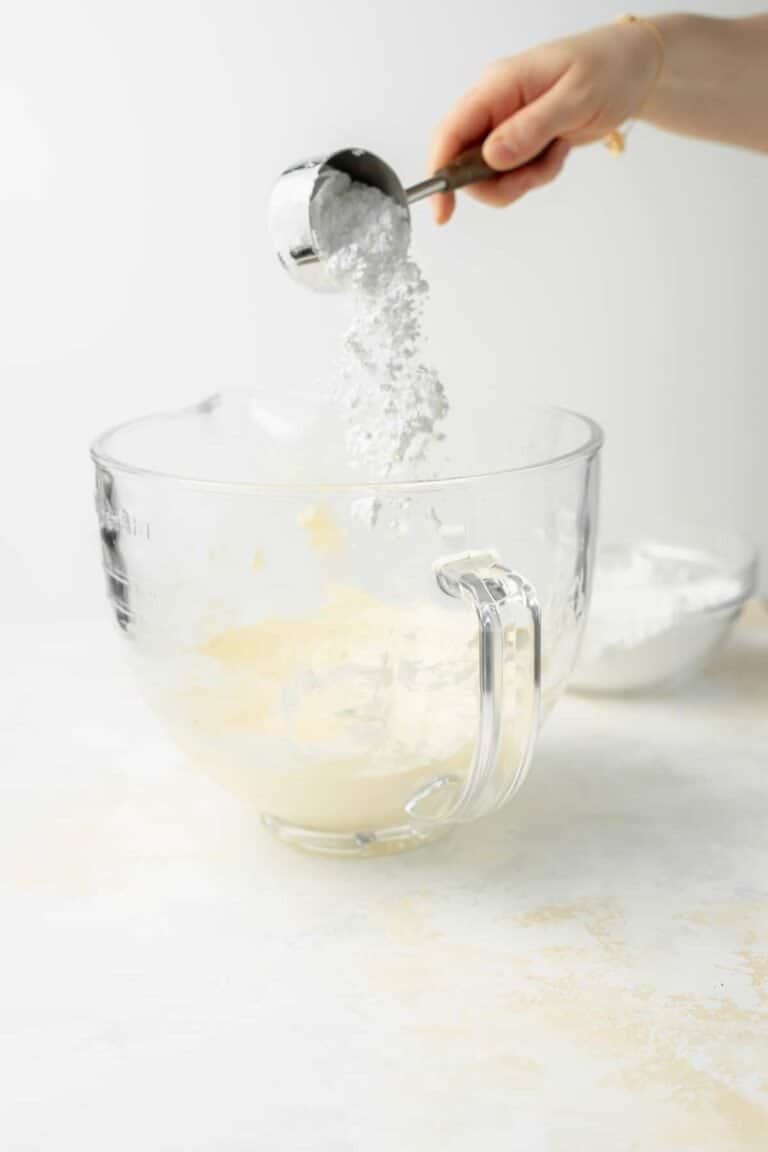 Tips for Making Cream Cheese Frosting for Cookies
Here are some tips to make cream cheese frosting that has the perfect amount of sweetness and the perfect thickness.
Cold cream cheese: make sure to use cold cream cheese for this recipe. If you start with room temperature cream cheese, it might have problems holding together.
PS: another cream cheese tip is using cream cheese in brick form. Make sure to buy brick cream cheese instead of the kind that come sin a tub. Sometimes the kind that comes in a tub can be "whipped" or have slightly more water content, which will make it thinner.
Add powdered sugar in increments: you'll note in our recipe card that we say to add the powdered sugar in 1/2 cup increments. Make sure not to add it all at once or you could risk adding too much!
Whip on high at the end: whip your cream cheese frosting on high for around 1 minute to make sure it becomes light and fluffy!
Don't forget the salt: Salt is super important in frosting because it helps accentuate the sweetness in the best way.
A stand mixer works best: because you're mixing the ingredients for a few minutes at a time, an electric mixer works best, but if you don't have one in your kitchen, a hand-mixer will also give you the texture you're looking for as long as you use a large bowl that has enough space for your frosting without spilling over the sides onto your counter.
Frosting seem too soft?
Simply chill your cream cheese frosting for about 30 minutes and it should thicken up just enough to frost.
You can also try adding more powdered sugar by the tablespoon.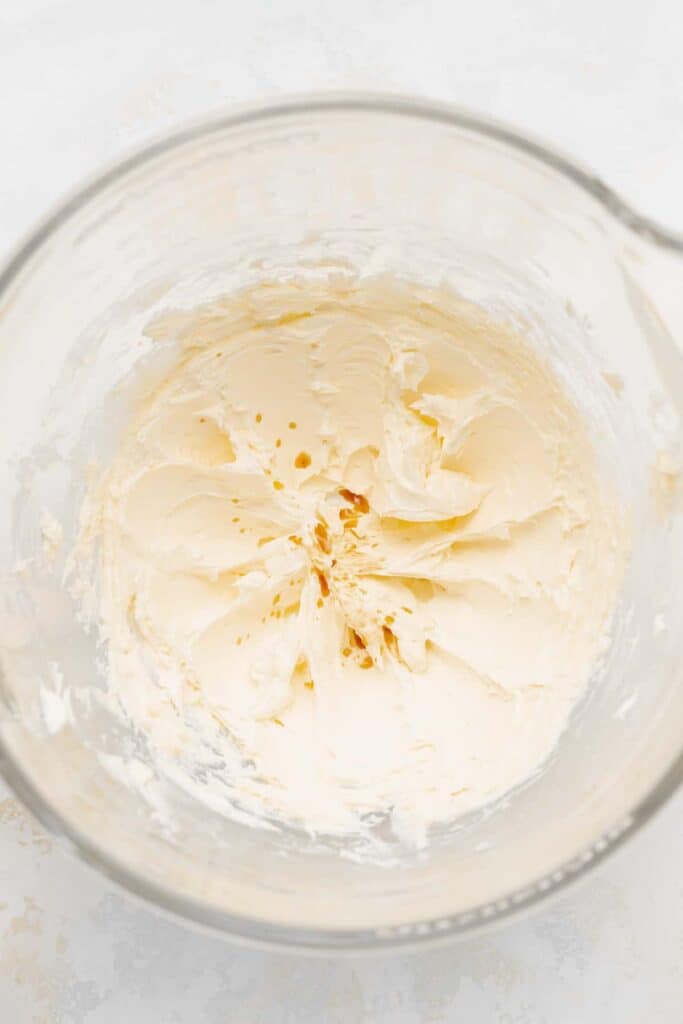 Add Color to Frosting
Once you've made your cream cheese frosting, it's time to color it! White cream cheese frosting is classic but, no offense, boring 😛
For the color in the photos, we used the brand Americolor in the color – "True Red." However, any kind of food coloring works. If you want to get these different shades of pink, here's how much we used:
light: smidgin
medium: 1/4 drop
dark: 1 drop
quick tip!
When adding color to your frosting, start small because you can always add more food coloring. It's harder to dilute the color with white frosting than it is to add more food coloring.
Storage
If you're planning to make this cream cheese frosting ahead of time, transfer it into an airtight container and store in the refrigerator for up to 3 days.
Ready to frost? When you're ready to frost, transfer the chilled cream cheese frosting into your stand mixer and whip on high until light and fluffy again.
Can you freeze cream cheese frosting for cookies?
We don't recommend freezing cream cheese frosting. However, you can make it up to 3 days ahead of time and store it in the fridge.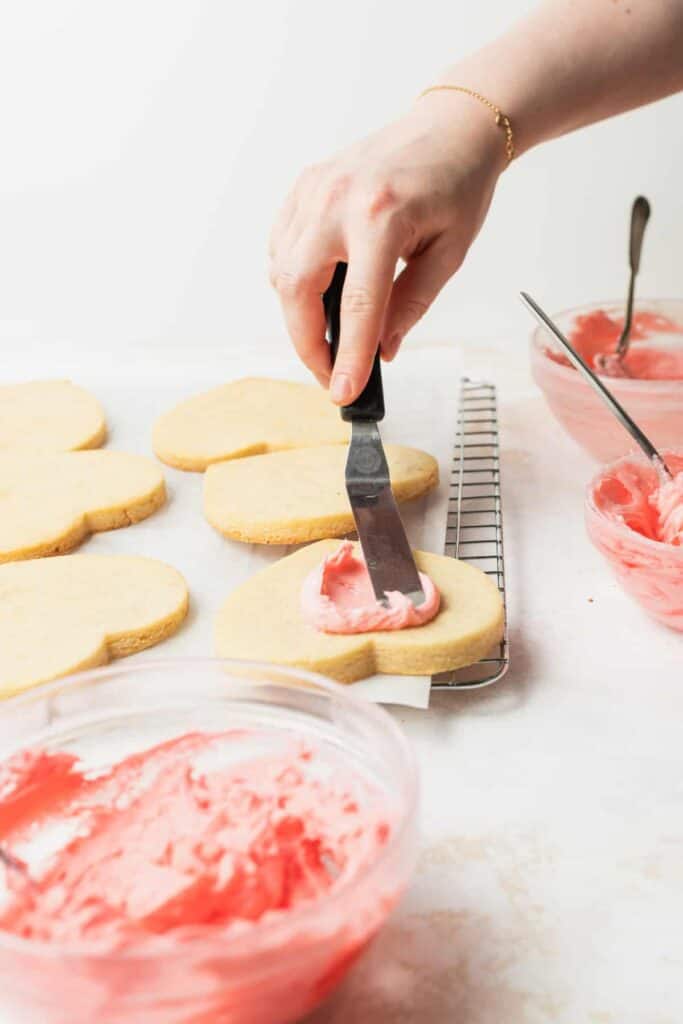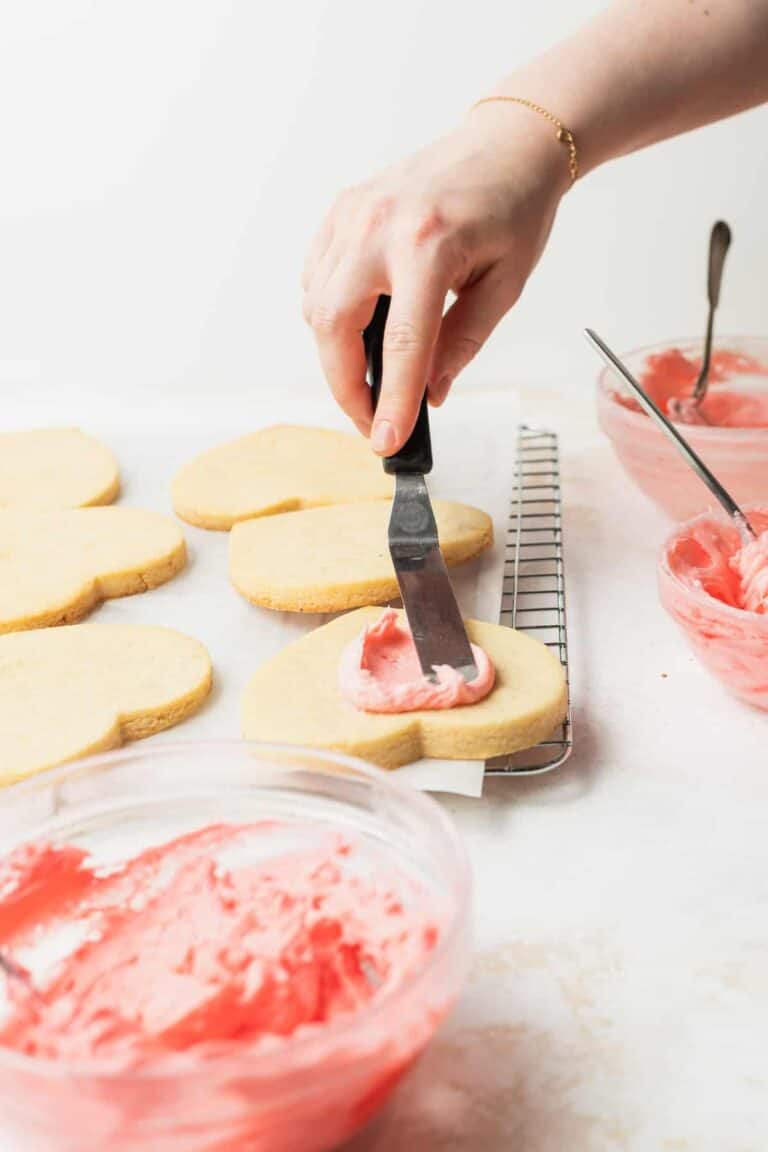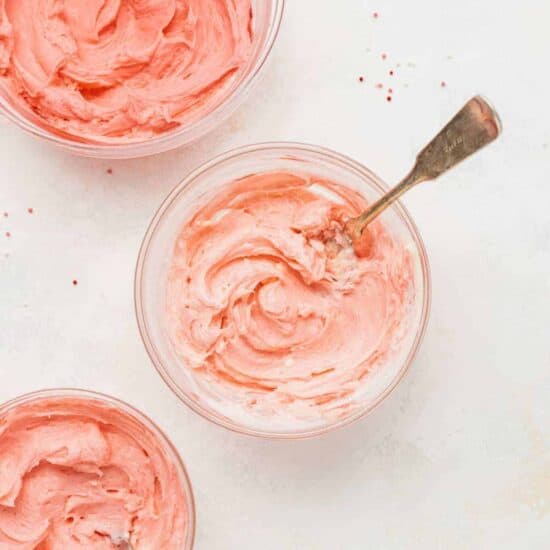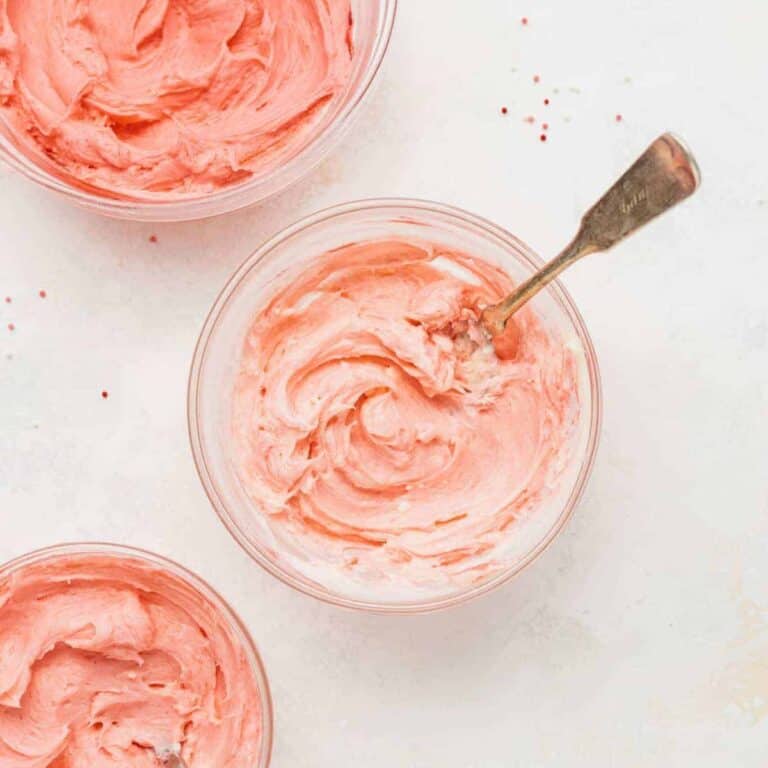 Easy Cream Cheese Frosting for Cookies
Looking to make cream cheese frosting cookies? This is a delicious cream cheese frosting recipe perfect for sugar cookies and cut-out cookies!
Ingredients
4

oz.

cream cheese

cold

1/2

cup

unsalted butter

room temperature

1/8

teaspoon

salt

3

cups

powdered sugar

1/4

teaspoon

vanilla extract

Food coloring
Instructions
Place powdered sugar and salt into a bowl and set aside.

In a stand mixing bowl, add the cold cream cheese and whip with the paddle on medium-low until smooth. Scrape down the bowl and add the room temperature butter.

Add butter and mix on medium speed for 2-3 minutes or until it's light and fluffy.

Add the powdered sugar in 1/2 cup at a time and mix on low until all of it is added. Scrape down the mixture from the sides of the bowl and then add the salt and vanilla.

Turn the speed up to medium-high and whip for 1 minute until very light, fluffy, and almost white.

Remove from the bowl and split into separate bowls. Add a bit of food color to each bowl for desired colors.

Frost the cookies with the icing and enjoy!
Tips & Notes
This cream cheese frosting recipe is enough for around 20 medium sugar cookies. 
Nutrition facts
Calories:
134
kcal
Carbohydrates:
20
g
Protein:
0
g
Fat:
6
g
Fiber:
0
g
Sugar:
10
g