Make this year's Thanksgiving table even more delicious with this cheesy turkey roulade. Not your average roulade, the butterflied turkey breast is filled with a simple stuffing of cream cheese, spinach, and mozzarella and wrapped in tasty prosciutto. Yum!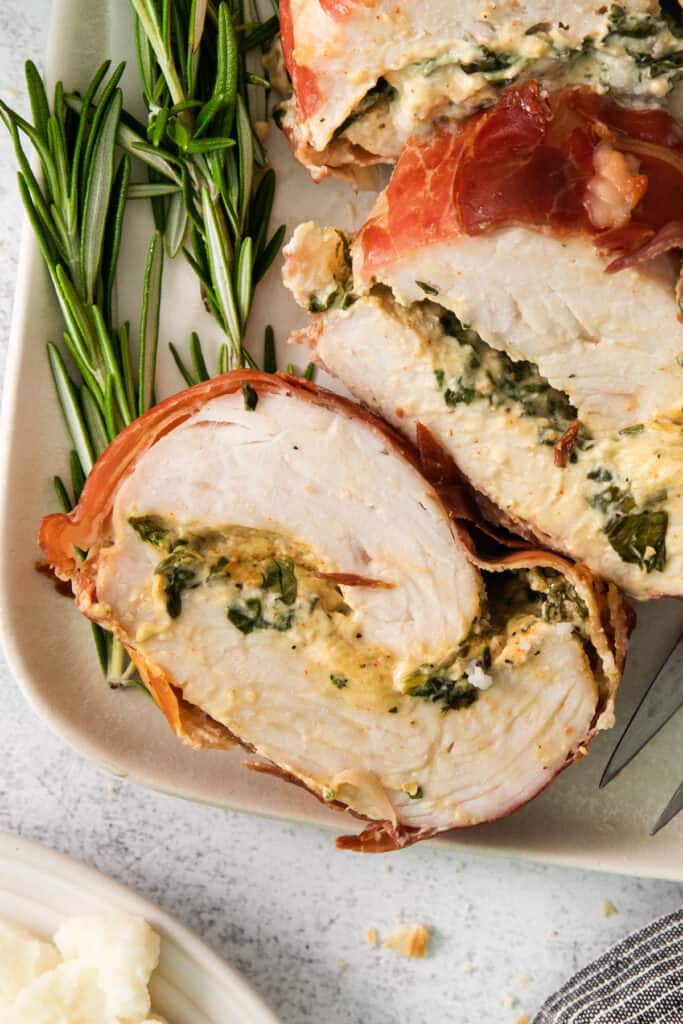 As much as we love a classic stuffed whole turkey on Thanksgiving, sometimes you just get the urge to switch it up. This roasted turkey roulade is the perfect way to do just that. IT'S. SO. GOOD. You seriously won't get enough of the flavorful spinach-cream cheese filling and savory flavor of the prosciutto.
One look at this turkey roulade recipe might make you think it's tricky or complicated to make, but don't worry, we make it simple for even first time hosts. Just prep the turkey, make the filling, stuff 'em up, and roll. Then wrap with prosciutto and bake. Whether it's made on a special occasion or a weeknight with the family, it'll be one of your new personal favorites.
What You Need for Cheesy Turkey Roulade
Boneless/skinless split turkey breast: we manually de-boned our turkey, but you can also buy boneless at the store.
Cream cheese: this gives the turkey a super rich and creamy taste. It's divine!
Fresh spinach: spinach mixes easily with the cream cheese and adds a nutritional and flavorful punch.
Mozzarella cheese: ​the perfect melty cheese to get the filling ooey gooey good.
Prosciutto: provides a delicious savory note that'll take the flavor of this turkey over the top!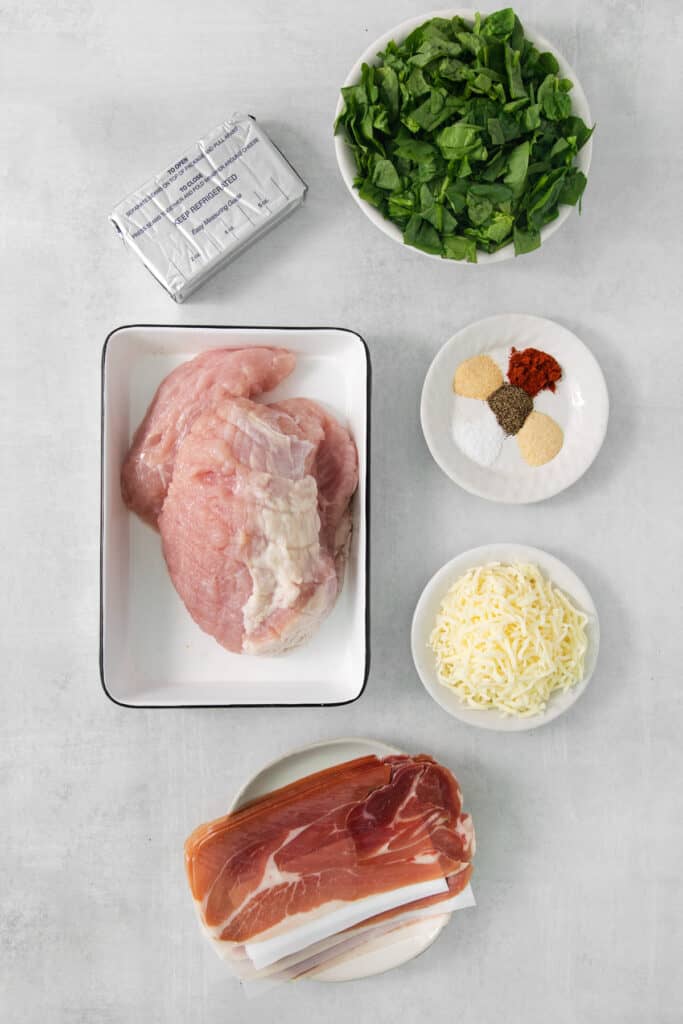 Variations and Substitutions
Turkey breast: You're welcome to try this recipe using chicken breast instead.
Cream cheese: Ricotta cheese would also work as the base for the filling.
Mozzarella cheese: Cheddar, provolone, gouda, mozzarella, Colby jack, Monterey jack, or Parmesan cheese would also taste delicious.
Prosciutto: Swap out the prosciutto for bacon for a totally different flavor!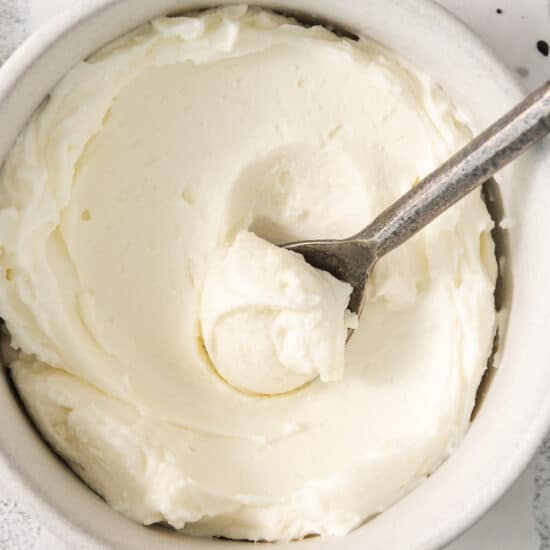 Make it!
Homemade Cream Cheese
Did you know that you can make homemade cream cheese with 3 ingredients — milk, lemon juice and salt? So the next time you're all out, use our homemade cream cheese tutorial!
Get Recipe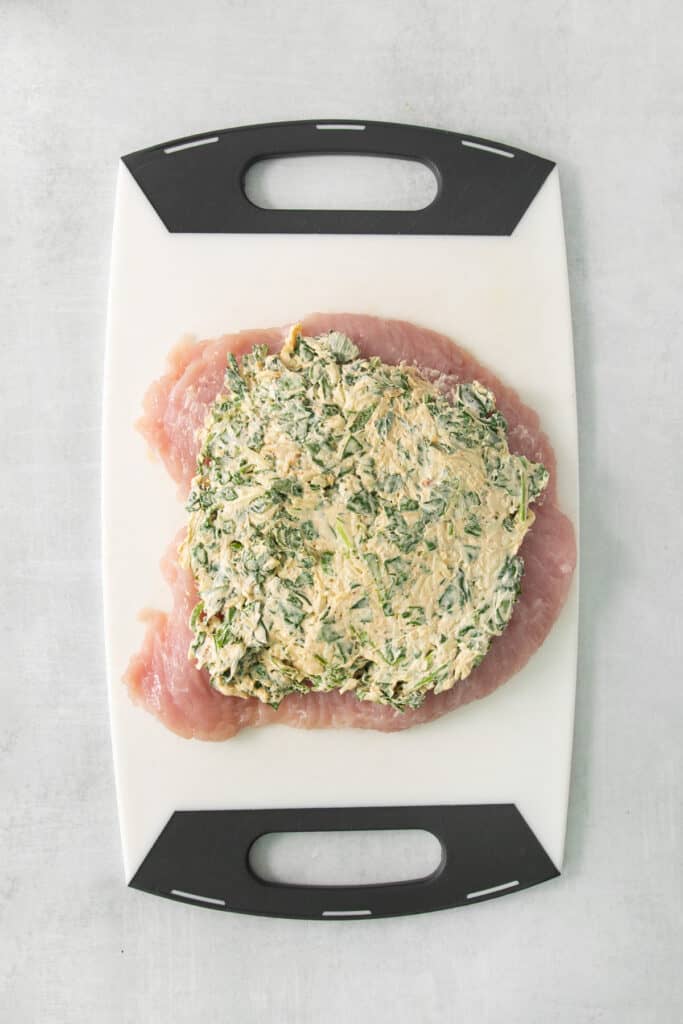 ​
FAQ
How do I remove the bone of my turkey breast?

Removing the bone from a turkey breast can seem intimidating, but with the right tools and technique, it's actually quite simple.

Using a sharp pairing knife, carefully cut as close to the bone as possible. Be sure to use caution and go slowly to avoid cutting yourself.

Once you have removed most of the meat from one side of the bone, you can then use your fingers to slip under the skin and pull it off. This may take a bit of effort, but with gentle pulling and tugging, the skin should come off easily.
Do you cook a Turkey roulade covered or uncovered?

It's not totally necessary to cook your turkey roulade covered. However, we recommend cooking it covered with foil for most of the cooking time, then uncovering it for the last 30 minutes or so to let the skin crisp up. This method will help keep your turkey moist and juicy while also achieving a crispy skin.
What cheese tastes best with turkey?

The best cheeses to go with turkey are provolone, gouda, mozzarella, Colby jack, Monterey jack, and cheddar. These cheeses provide the perfect balance of flavor to complement the light and delicate taste of turkey.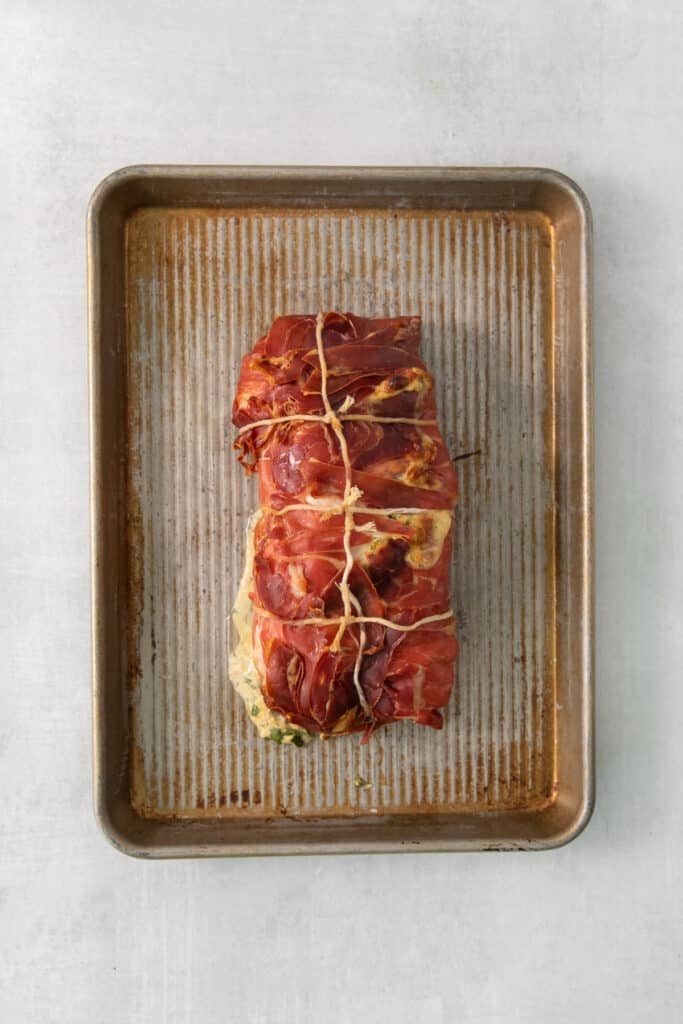 Storage + Freezer Directions
Store any leftover cheesy turkey roulade in an airtight container in the fridge for up to 3 days.
Can you freeze leftover turkey roulade?
To freeze, place your turkey roll in a freezer-safe, airtight container and store it in the freezer for up to 3 months.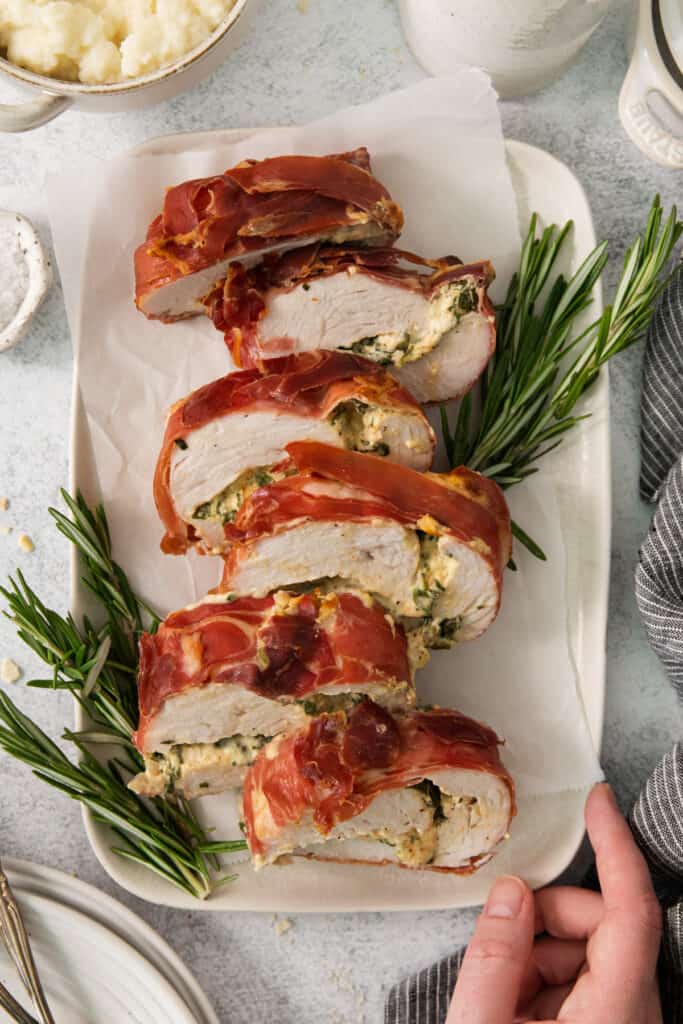 How to Serve Your Cheesy Turkey Roulade
We can't share this recipe without also sharing all of our other great Thanksgiving recipes that would go perfectly with this juicy turkey roulade. Make your holiday celebration even cheesier and serve these Cheesy Mashed Potatoes, Jalapeno Cheddar Cornbread, Simple Velveeta Mac and Cheese, or Crockpot White Chicken Chili.
For a fantastic fall dessert, we strongly recommend our Cream Cheese Caramel Apple Cookies, Apple Cream Cheese Coffee Cake, and Caramel Apple Cheesecake.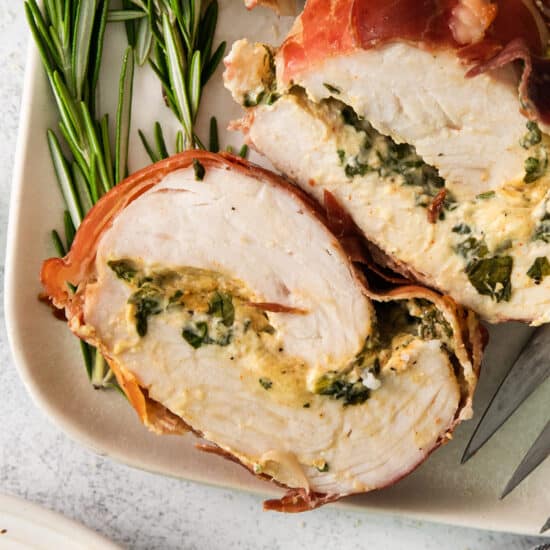 Cheesy Turkey Roulade
This turkey roulade is rolled into a delicious cranberry sauce and pork sausage stuffing, making it the ultimate main dish for your Thanksgiving table.
Ingredients
1.75

lbs.

boneless /skinless split turkey breast

8

oz.

cream cheese

softened

4

oz.

fresh spinach

chopped

4

oz.

mozzarella cheese

~1 cup

½

teaspoon

salt

½

teaspoon

ground black pepper

½

teaspoon

garlic powder

½

teaspoon

onion powder

½

teaspoon

paprika

9

oz.

thinly sliced prosciutto

16 slices
Instructions
Preheat the oven to 400℉.

Lay the turkey breast on a large cutting board. Cut the breast down the middle to butterfly it open. Lay a piece of plastic wrap on top and pound the turkey breast flat to about ½ inch thickness. Set aside.

In a large bowl, add the cream cheese, spinach, mozzarella cheese, salt, pepper, garlic powder, onion powder, and paprika. Fold together to combine. Place the cheesy mix in a line down the middle of the turkey breast. Starting at one end, fold one side over, tucking it under the mix slightly. Roll until completed. Set aside.

Lay the prosciutto 3 slices in a row overlapping the ends. Do this 4 times total so they are overlapping in a large rectangle. Then, place two pieces vertically towards the end of one side. So that they are laying towards the top. This will be used to cover the ends of the turkey breast. Lay another two pieces so they are hanging off the bottom opposite the top ones.

Place the rolled turkey breast on top of the pieces that are hanging laid vertically. Fold the vertical pieces over to cover the ends. Roll the turkey so it is completely covered with prosciutto.

Bake for 45-55 minutes.

Allow to rest for 10 minutes before slicing.
Tips & Notes
For this recipe, we started with a 2 lb. bone-in, skin on turkey breast. To take the bone out use a sharp pairing knife and cut as close to the bone as possible. Using your fingers, slip them under the skin and pull the skin off.
Nutrition facts
Calories:
546
kcal
Carbohydrates:
4
g
Protein:
52
g
Fat:
36
g
Fiber:
1
g
Sugar:
2
g