Say hello to this creamy cream cheese lemonade pie. This is a no-bake pie and made with lemonade concentrate, whipped cream, and a few other ingredients to make the perfect sweet and tart treat.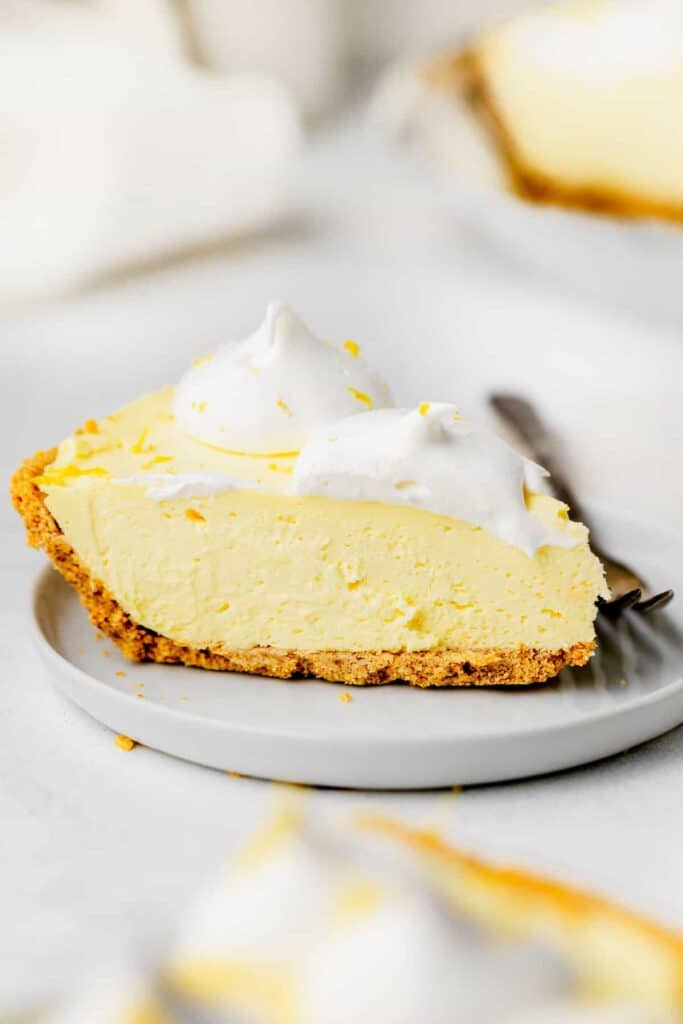 Top Summer Dessert – Cream Cheese Lemonade Pie!
If you're a cream cheese pie fan like me, then I am so excited you've fallen upon this recipe. This cream cheese lemonade pie (AKA no bake lemonade pie) requires no baking and a whole lot of flavor.
This cheesy dessert is made with a store-bought crust and a cream cheese filling made with lemon pudding, lemonade concentrate, cream cheese, and whipped cream.
PS: I know lots of people prefer a lemonade pie without condensed milk…and you found it!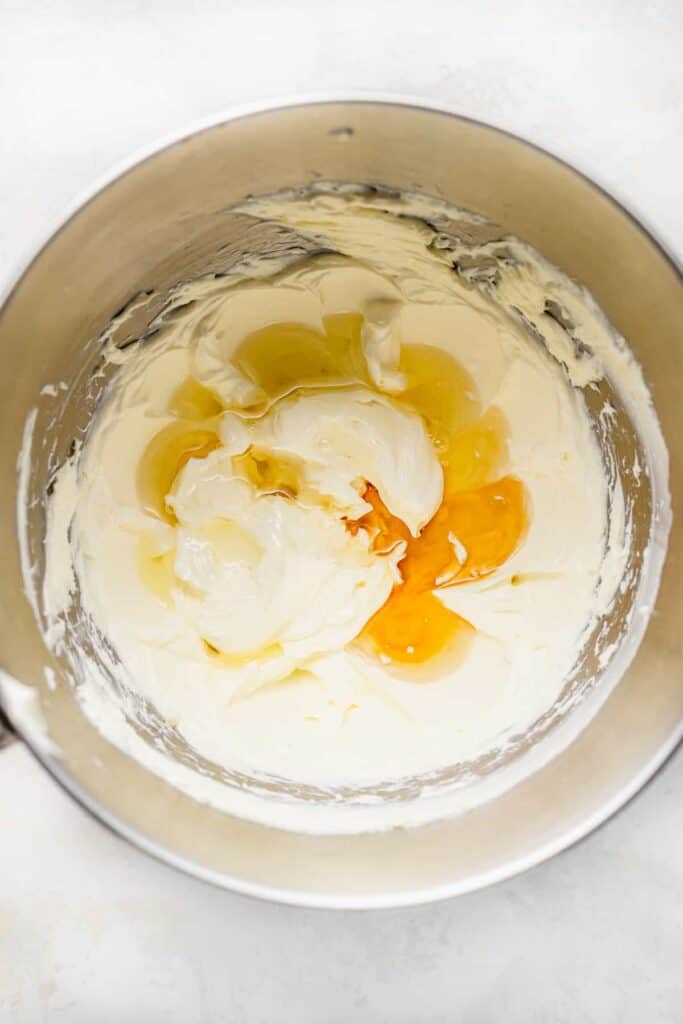 What You Need
Graham cracker crust- you have two choices when it comes to a graham cracker crust. You can make your own or use a store-bought pre-made crust. We decided to use a store-bought crust and it worked perfectly.
Whipped cream– you are going to use whipped cream both in the filling of this pie and on top. Again, you can use homemade whipped cream or store bought cool whip. Keep it easy and breezy.
Instant lemon pudding– the instant lemon pudding is the star of the show in this pie. It makes a creamy and fluffy filling that you just can't beat.
Cream cheese– the cream cheese for this cream cheese pie has to be softened and adds the perfect amount of creaminess and body to this pie.
Lemonade concentrate– we used Minute Maid lemonade concentrate, but any kind will do.
Vanilla extract- don't forget the vanilla extract it takes this pie up a notch.
Coarse salt– the sea salt in this pie enhances the all of the flavors in this tasty dessert.
Lemon zest– after your pie is set and topped with whipped cream, get fancy and sprinkle lemon zest over the top of the pie.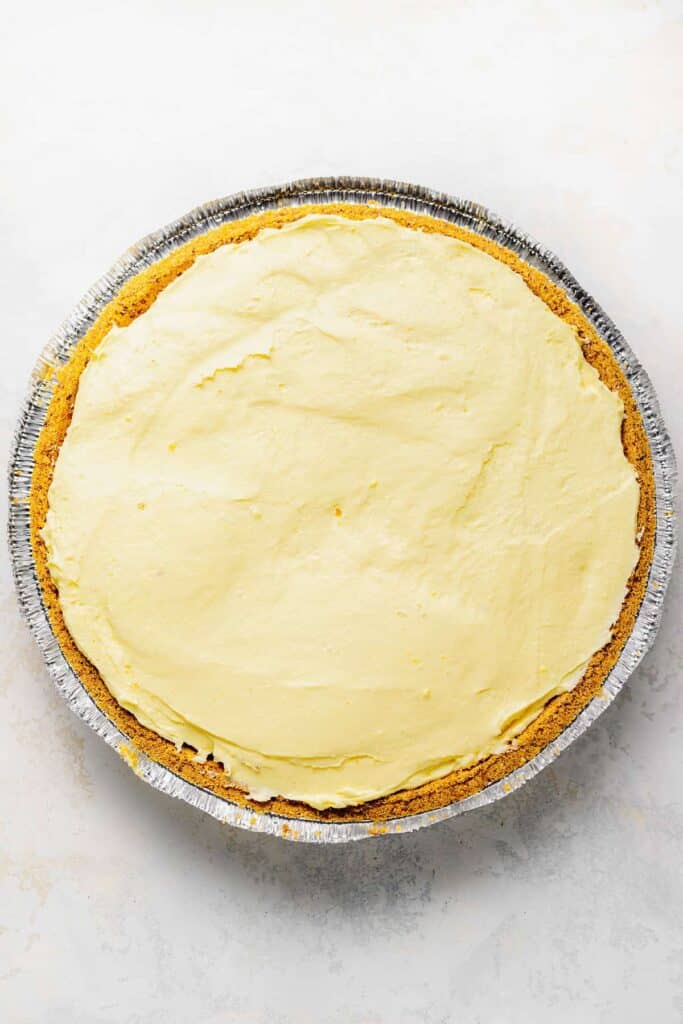 How to Make Cream Cheese Lemonade Pie
Prep the graham cracker crust. Get your graham cracker crust ready by unwrapping the store-bought crust or making your own homemade graham cracker crust.
Make the cream cheese filling. Begin mixing 2 cups of whipped cream with instant pudding until thick, fluffy, and creamy. In a separate bowl whip the cream cheese until smooth with no lumps and then add the lemonade concentrate and the vanilla. Finally fold the cream cheese mixture into the whipped cream mixture until smooth.
Let it set. Pour the cream cheese filling into the pan over the graham cracker crust and place it in the refrigerator to set for at least 2 hours.
Top the pie with whipped cream and zest. When the cream cheese filling has set, top the pie with the rest of the whipped cream and top with lemon zest.
Enjoy.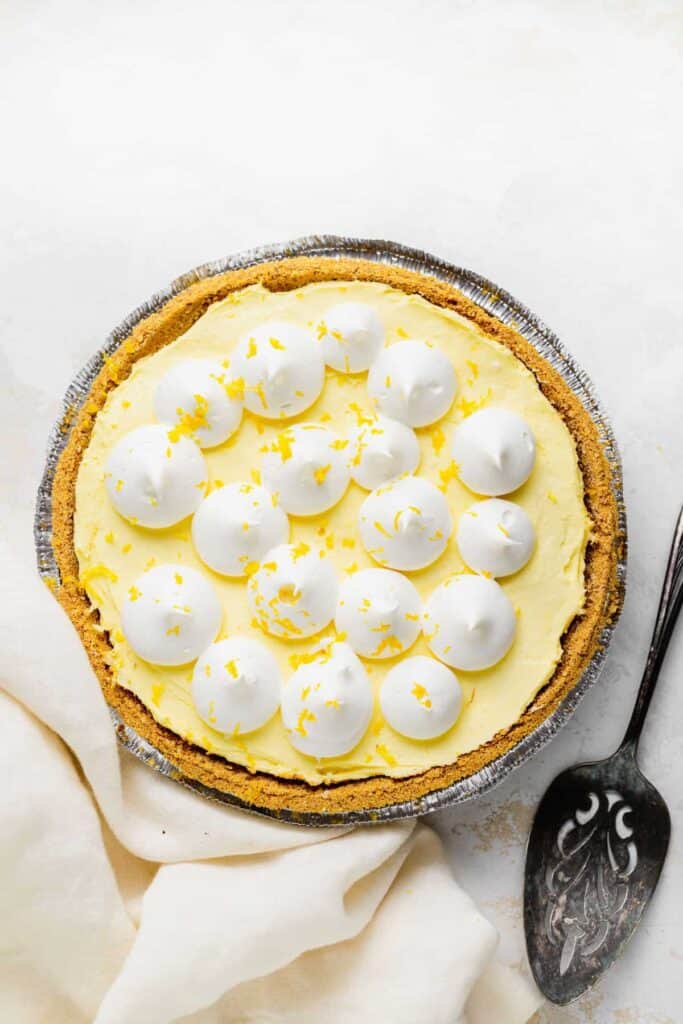 Storage Options
We recommend covering this pie in the refrigerator for up to 5 days.
Can I Freeze this Pie?
Yes, you can freeze this pie!
To freeze this pie, we recommend waiting to add the whipped cream topping. After the pie has set, cover the pie tightly with plastic wrap and place it in the freezer for up to 3 months.