Beer + cheese — is there ANY better combo?! Cozy up at home with these Wood River Creamery cheeses paired with beers from some of our favorite Minnesota breweries. Cheers!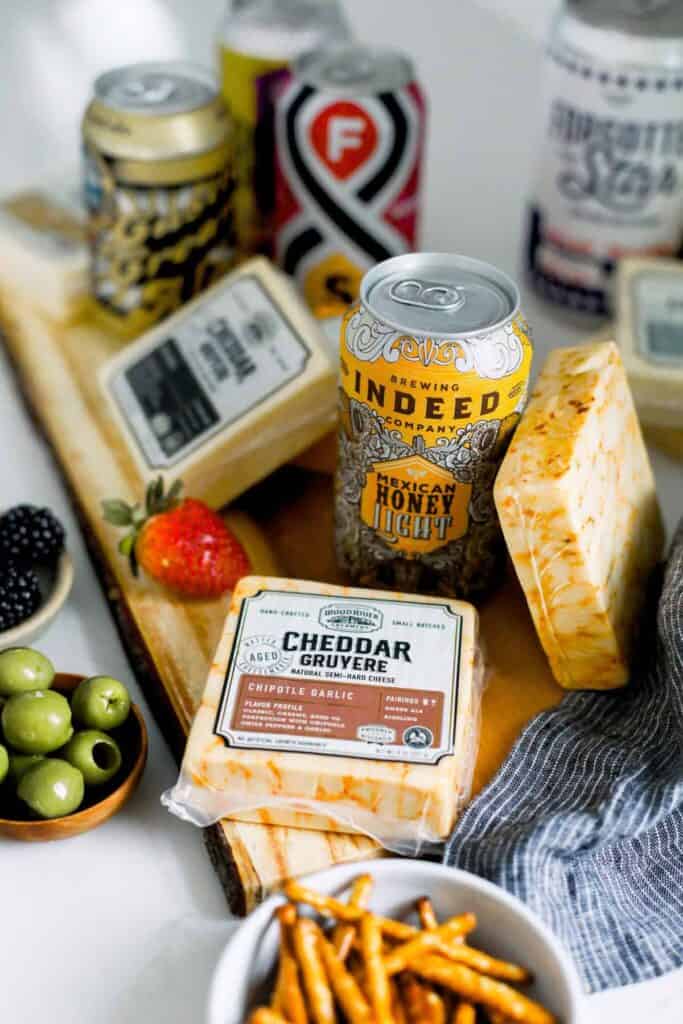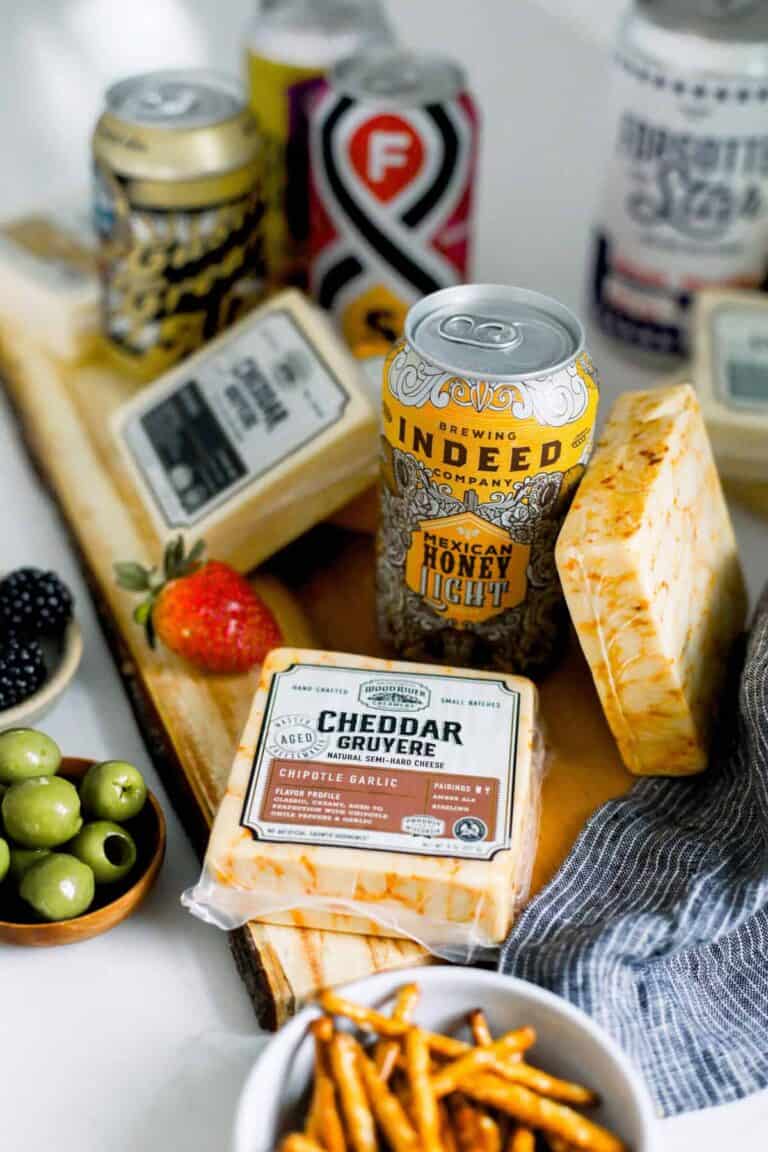 Beer + Cheese = Love
We're back with another fun recipe thanks to our friends at Wood River Creamery! We made an ooey gooey baked mac and cheese recipe with them last year, and we're thrilled to be sharing these perfect beer and cheese pairings featuring their artisanal cheeses with 5 of our favorite local brewskis.
We Love Wood River Creamery!
Wood River Creamery cheeses are handcrafted in small batches by their master cheesemaker and staff in Wisconsin. That's right, fellow midwesterners! We're pretty big fans of that, too. A bit more about Wood River:
WHAT KIND OF CHEESE IS IT?
Wood River Creamery cheeses are a great fusion of cheddar and gruyere. You get the bold flavor of a cheddar combined with the buttery flavor of gruyere — truly a win-win. This also means that their cheeses are great for everything from slicing and snacking to melting for cooking.
Oh, and did we mention that these cheeses are aged to perfection, making them a perfect pairing for beer!? 😀
Wood River Creamery Flavors
Wood River Creamery has some delicious flavor options you won't find anywhere else, many of which we used in these delicious beer and cheese pairings! But truly, alllll their varieties would be a fantastic addition to any charcuterie board — you really can't go wrong with these flavors!
For our Beer + Cheese Pairings:
Other Flavors:
Roasted Red Pepper & Black Peppercorn
Smoked Cracked Peppercorn
Fenugreek
Black Truffle
Herbs de Provence (what we used for our baked mac and cheese!)
Where Can You Find Wood River Creamery Cheese?
They can be found in the specialty cheese case at your local grocery store or online. Check out their store locator.
IS WOOD RIVER Creamery CHEESE GOOD FOR Slicing?
Of course! Their cheddar + gruyere cheeses are perfect for slicing and enjoying with your favorite charcuterie accouterments.
What About For Cooking?
Wood River Creamery cheeses are great to cook with because of their flavor and terrific meltability. We're talking ooey gooey melty goodness, people.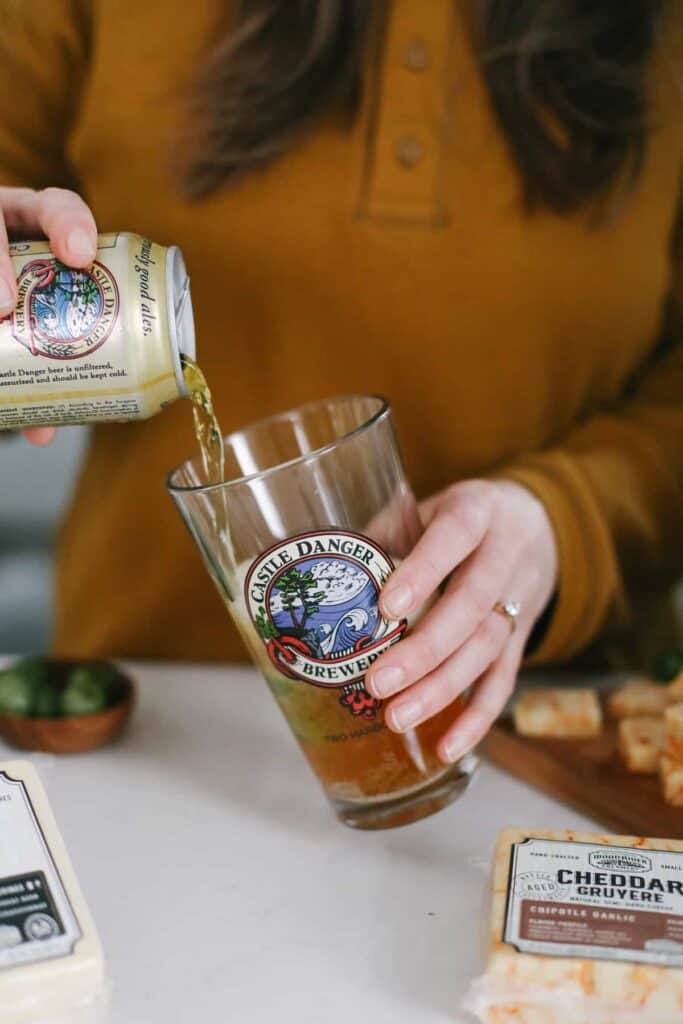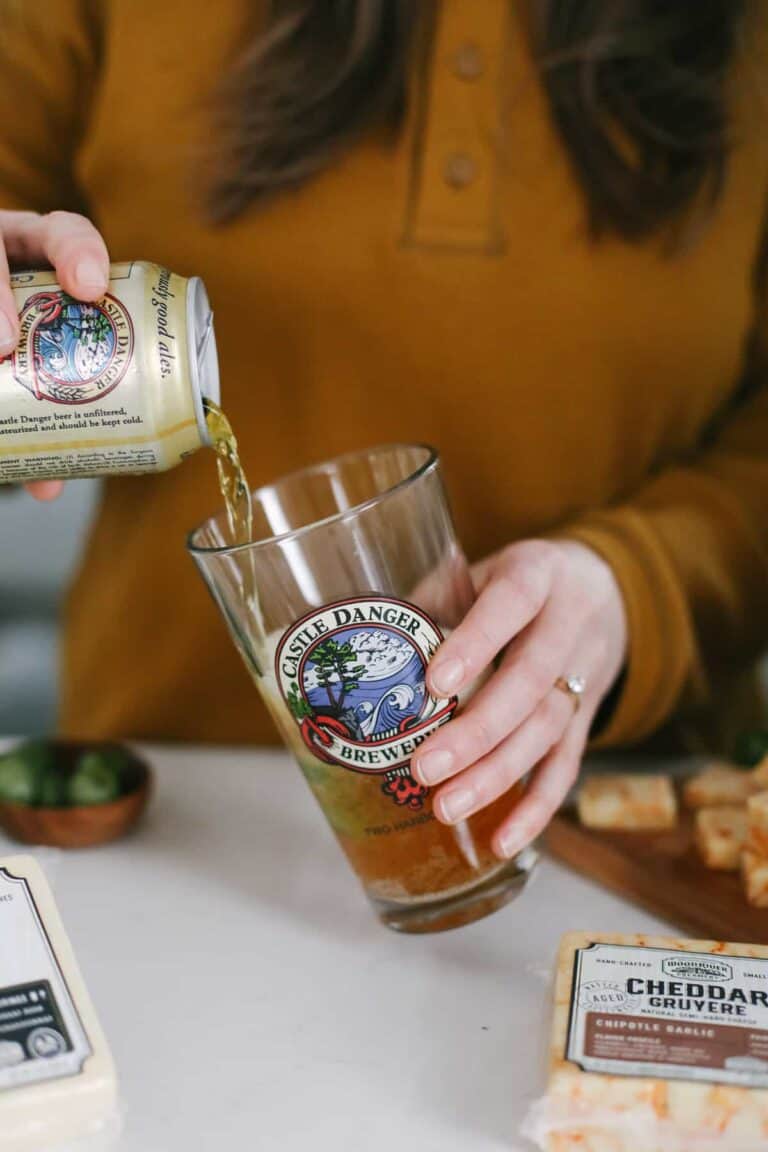 Beer and Cheese Pairings
Now, without further adieu, let's get into these delicious beer and cheese pairings!
BAUHAUS BREW LABS
Wood River Creamery's Mango Habanero cheese offers a delicate combination of sweet and heat, so we went right ahead and paired it with salty pretzel sticks and the Lounge Wizard Juicy Pale Ale from Bauhaus Brew Labs, a fantastic brewery in NE Minneapolis.
The Lounge Wizard pairs well with this sweet and hot cheese due to its juicy, hoppy flavors and aromas of tropical fruit and candied citrus YUM.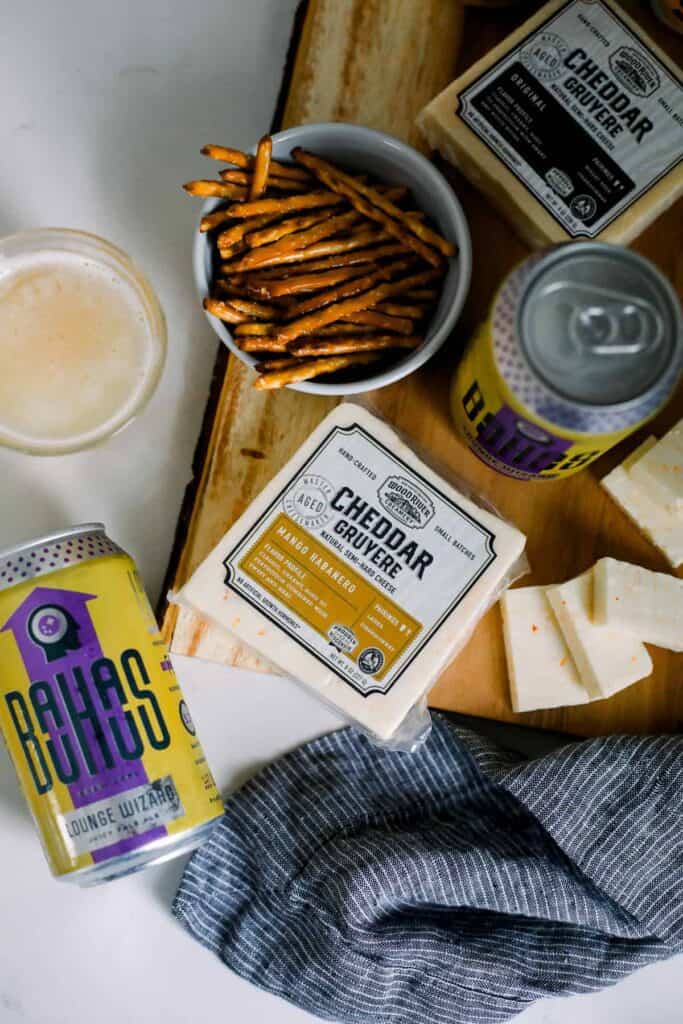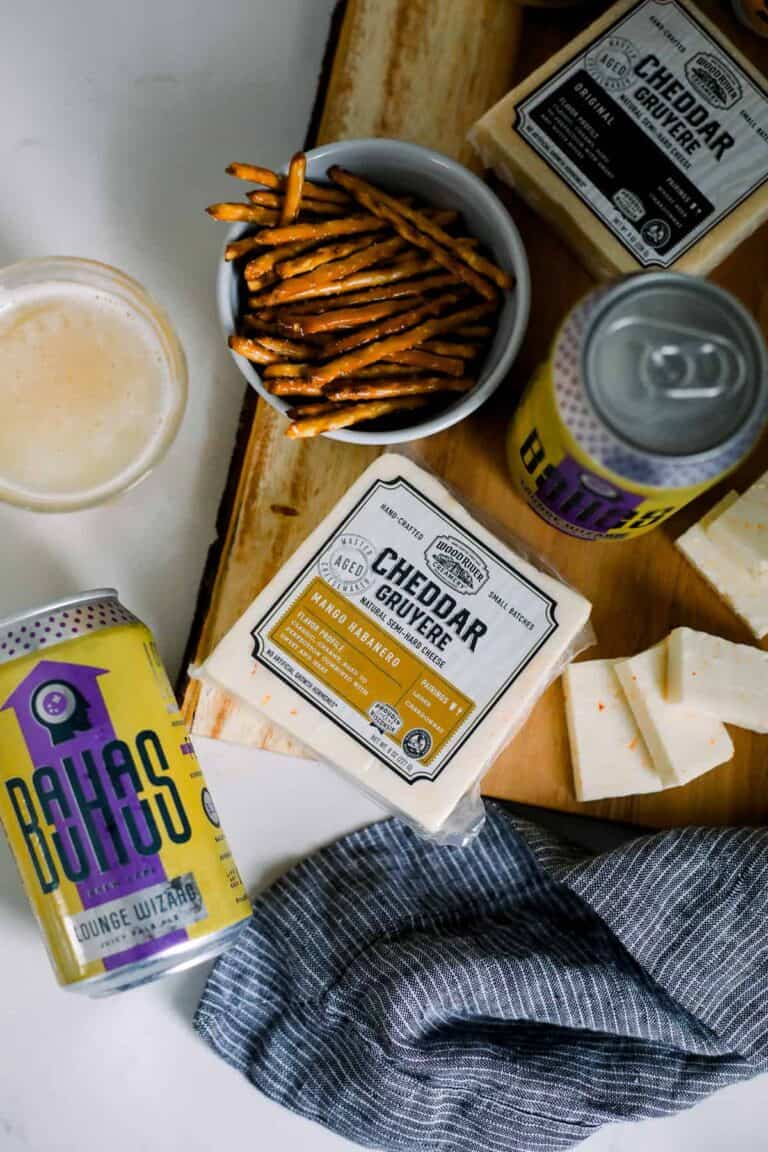 FORGOTTEN STAR BREWING
Wood River Creamery's Applewood Smoked Sea Salt cheese packs toasty notes of (you guessed it!) applewood smoke and sea salt, making it a perfect cheese to serve with sweeter fruit like sliced apples and dried apricot.
We love this combo paired with the Boiler Room Honey Porter from Forgotten Star Brewing, Fridley, Minnesota's first brewery. This roasty and toasty porter is brewed with over 60 lbs. of honey, and its sweetness pairs oh so perfectly with the smoked salty flavors of this cheese.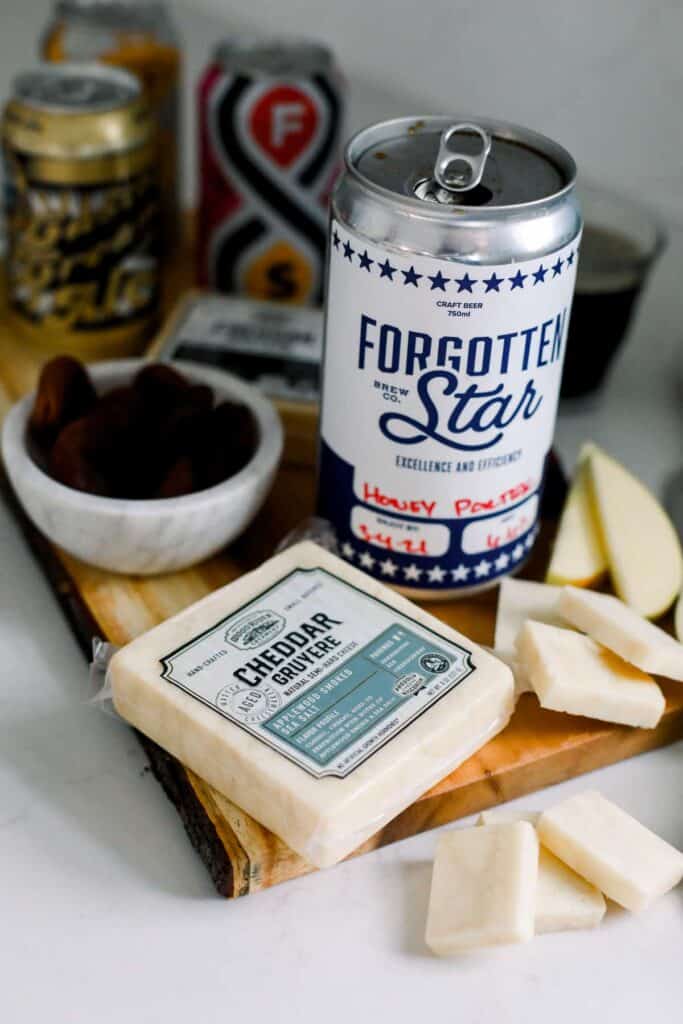 FAIRSTATE Brewing COOPerative
Wood River Creamery's Original cheese is a semi-hard cheese that's made in super limited quantities and aged to develop sweet and nutty notes.
We served this with assorted fresh berries and a Roselle Hibiscus Kettle Sour from Fair State Brewery, one of our favorite breweries in NE Minneapolis. We paired this floral and citrusy kettle sour with the original cheese flavor because the two truly do complement each other without overpowering either.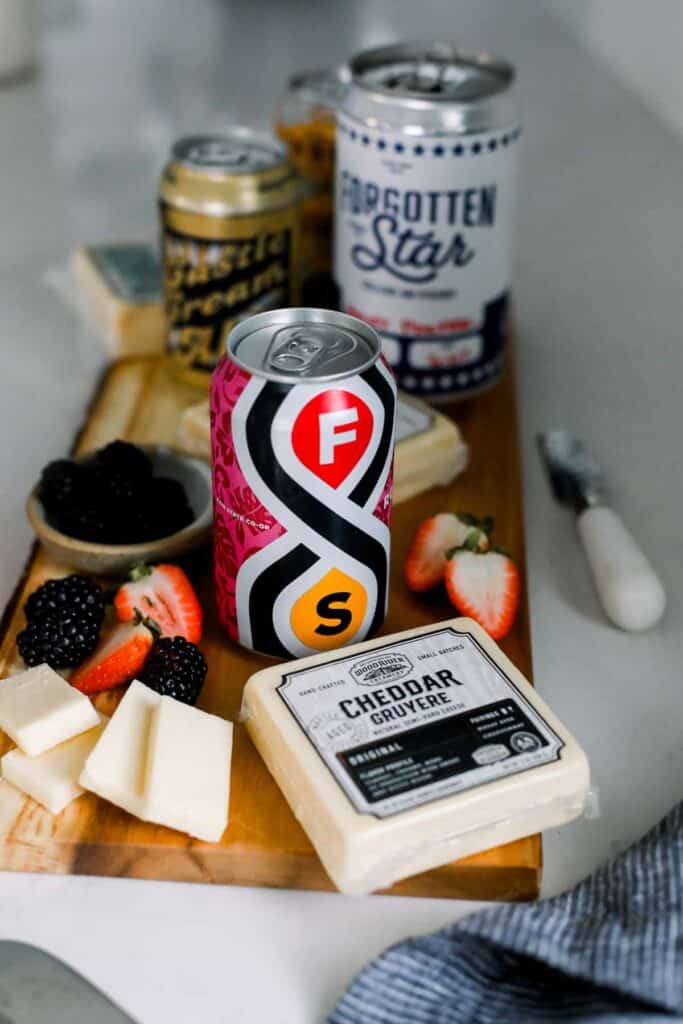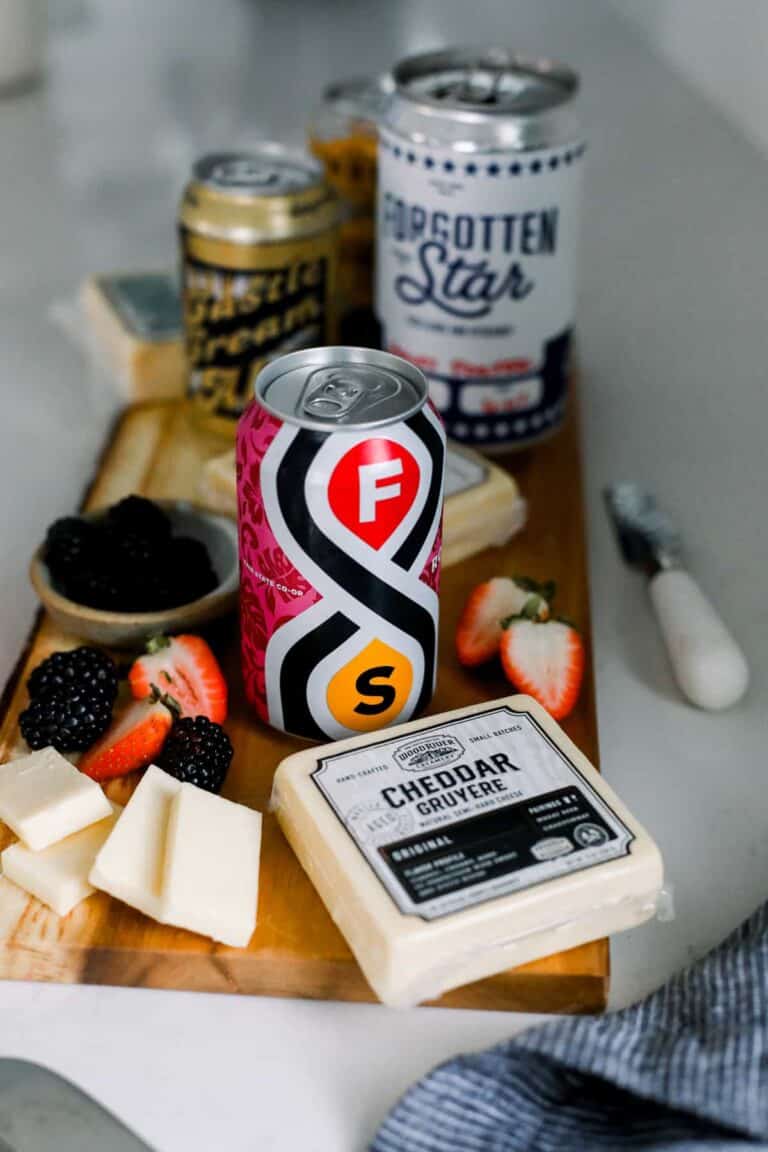 CASTLE DANGER BREWING
Wood River Creamery's Northwoods Cheddar cheese is not your typical cheddar! This blend is creamier than most traditional cheddars, which gives it a smooth and creamy, melt-in-your-mouth flavor. We paired this cheddar with sliced salami and crackers, and then sipped on Castle Danger's Castle Cream Ale.
Castle Danger is our go-to brewery on the north shore of Lake Superior (and is always a must-stop on our way out of the Boundary Waters each summer!) in Two Harbors, MN, and we paired the Northwoods cheddar with this cream ale because its an easy drinking beer with a creamy texture and just the right amount of bitterness.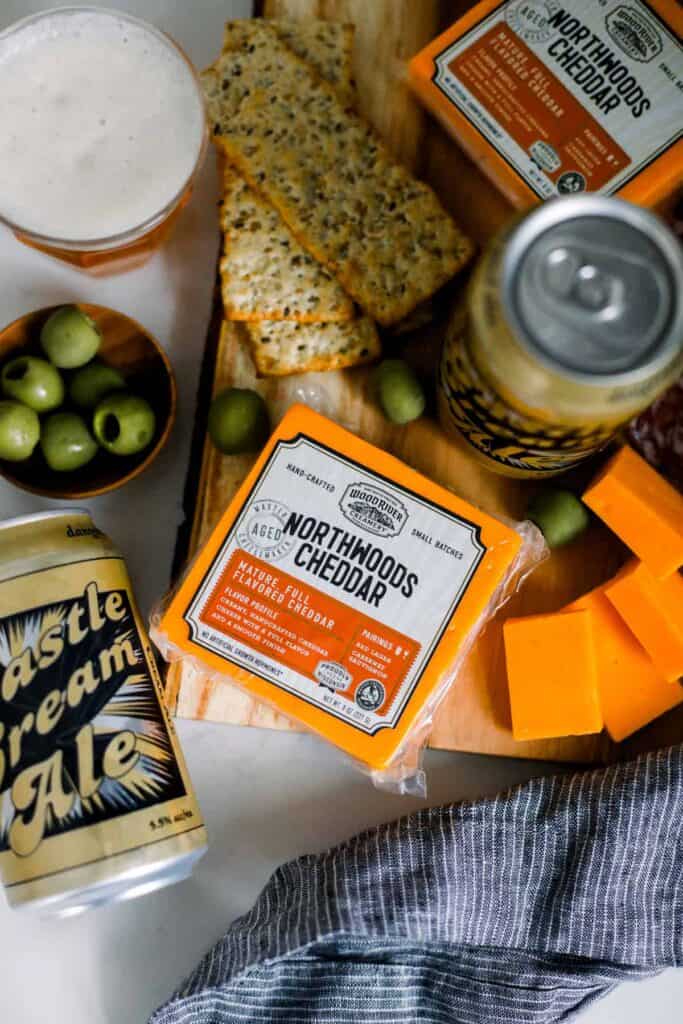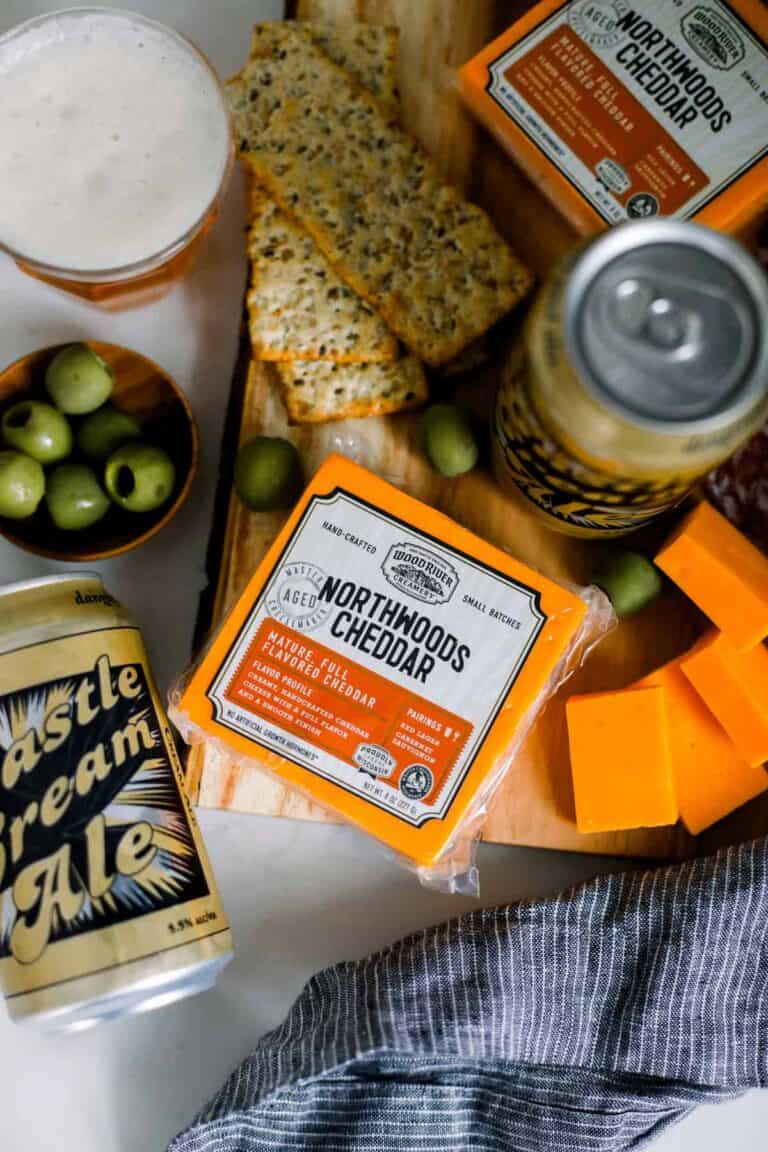 INDEED BREWing Company
Wood River Creamery's Creamy Chipotle Garlic cheese features a delicious blend of chipotle chile peppers and roasted garlic, making it a perfect cheese to pair with assorted savory olives and the Mexican Honey Light Lager from another NE Minneapolis staple, Indeed Brewery.
This light lager pairs oh so deliciously with the creamy chipotle garlic cheese due to its bright and clean taste and deliciously easy to drink citrus flavor.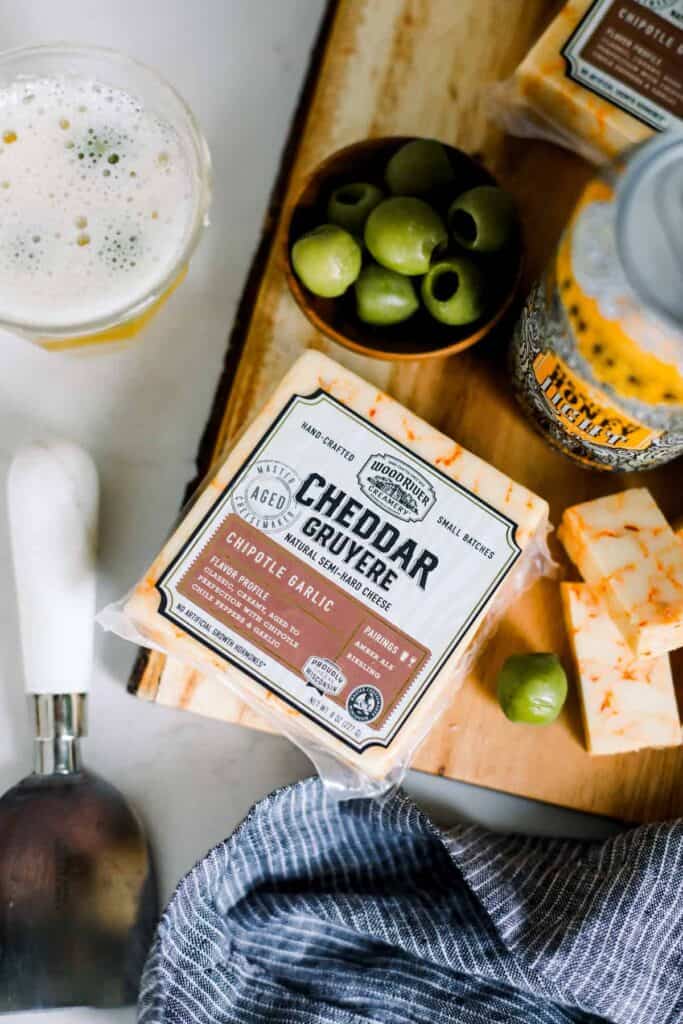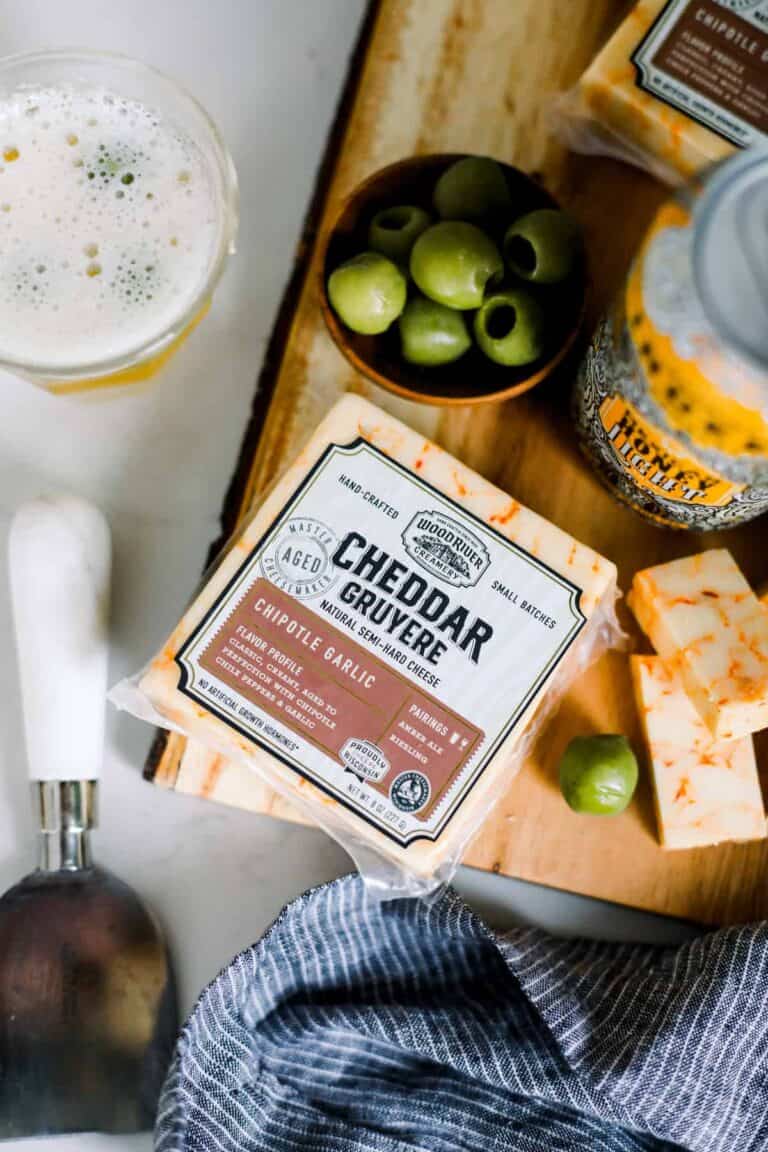 Disclaimer: This post is sponsored by Wood River Creamery (Burnett Dairy). We were compensated and all opinions are our own. Thank you for supporting Fit Foodie Finds!